For years, women have been outnumbered by men in the STEM field and face numerous obstacles as they pursue those careers.
According to 2019 data from the U.S. Department of Labor, women hold just 16% of all engineering jobs. On the West Virginia University campus, women account for an estimated 23% of all engineering students.
A lack of representation of women in the field is often cited as making it more difficult for women to succeed in both educational and professional settings. Female engineering students face issues ranging from isolation to self-doubt.
A 2013 analysis by the U.S. department of education found that women are more likely to leave a STEM program. While 25% of men switched out of STEM, over 32% of women in college left STEM for other majors. 
The WVU chapter of the Society of Women Engineers (SWE) is focused on helping women succeed in the classroom and find opportunities for professional development.
The society is also heavily involved in volunteer events as well as community outreach amongst girls in the local community to educate them about the possibilities of STEM careers. This national organization has helped many students since its founding in 1950 and is a key factor in success for countless women in engineering. 
We spoke with several members of the Society of Women Engineers about their experiences in engineering and what the organization has to offer.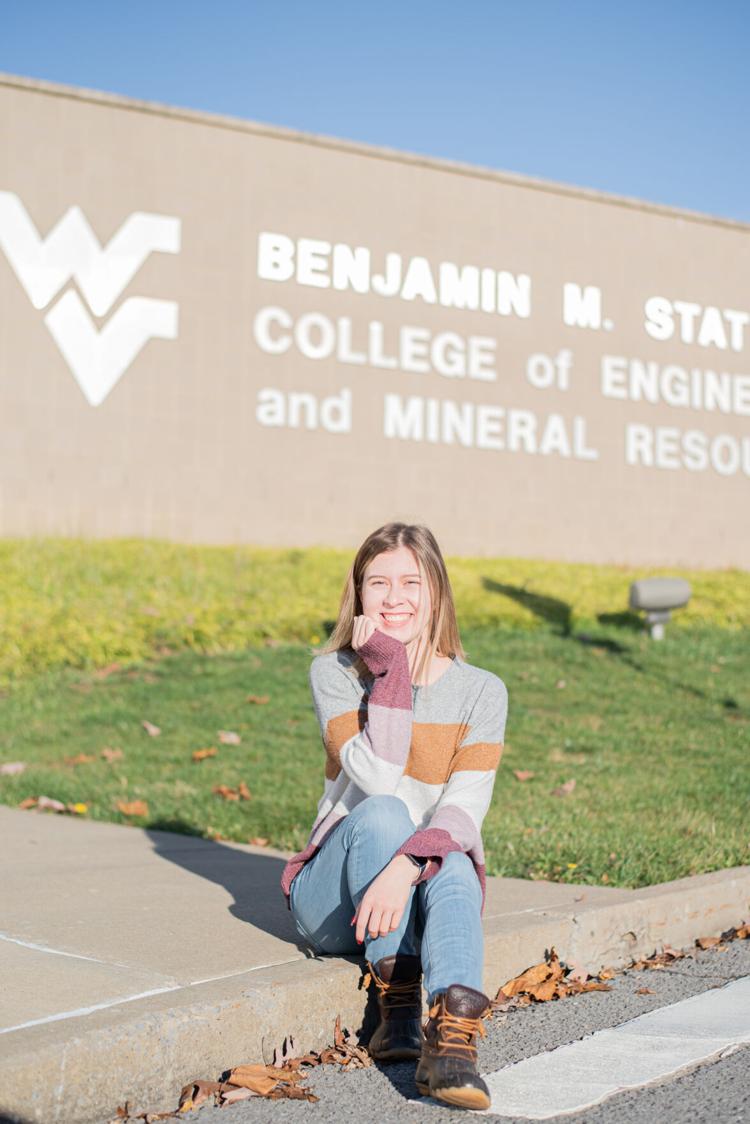 Tabitha Sponagule is a sophomore civil engineering student. She said she was inspired to be an engineer by her grandfather, who is also an engineer.
To stay motivated while being a woman pursuing a degree in STEM, she said she always reminds herself to not let what others say and think about you, define you.
DA: How has the Society of Women Engineers (SWE) helped you thrive as a woman in engineering?
T.S.: SWE has helped me thrive as a woman in engineering by giving me a great network of friends and professionals. Your network is a vital tool for your success in any career, and SWE has allowed me to expand mine and meet many people who I would not have met otherwise.
After joining SWE, I make sure to be there for other women and inspire them to chase their dreams and never give up, even if society tells you otherwise.
DA: With the large gap between men and women in engineering, how can we encourage more girls to become engineers?
T.S.: Engineering should never be labeled as "a man's jobs." I think it is important to educate girls at a young age that they can do anything they aspire to. Also, getting them involved in things such as SWE's "Girls STEM Day" event will show them that their options are endless, and a girl can do absolutely anything a man can.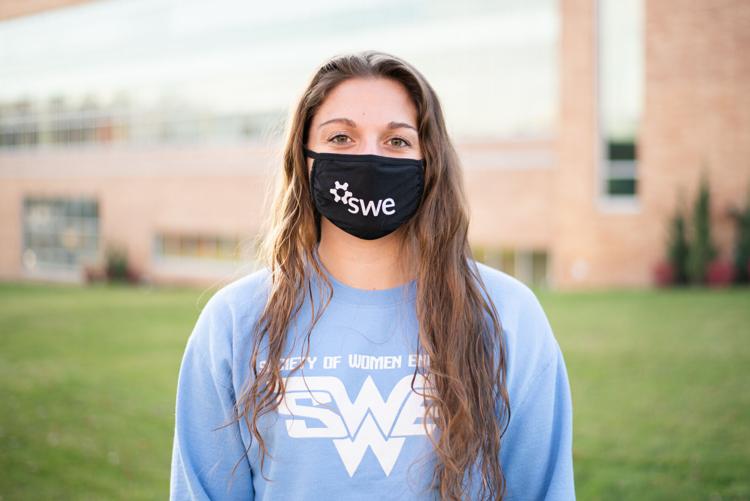 Savannah Hays is a junior biomedical engineering student. As a biomedical engineering student, she said she was able to combine her love of engineering and medicine into one degree.
She enjoys being a first-generation female engineering student because it sets her apart from the majority of her peers, Hays said.
DA: What do you do on campus to get involved in your major and prepare you for your career?
S.H.: At WVU, I am the Secretary of the Society of Women Engineers. I have been involved in SWE since my freshman year and held various positions such as co-historian and co-chair for an outreach event.
After completing the Honors Foundation Program, I was accepted into the Honors EXCEL program, and my project there focuses on improving high school STEM outreach in West Virginia through the development of a SWENext Club. The main goal of this program is to inspire more females to pursue engineering careers and provide them with resources and mentorship.
I am also an undergraduate research student in the Department of Biomedical Engineering and Department of Neuroscience. My research has focused on studying facial processing in individuals with autism spectrum disorder using functional magnetic resonance imaging.
DA: What inspired you to become an engineer? Was there a certain role model you looked up to or an event that caused you to choose engineering?
S.H.: I was inspired to become an engineer by one of my former basketball coaches.
Growing up, I always debated whether I wanted to be a doctor or an engineer.
When I found out about biomedical engineering, I immediately knew that would be the perfect combination of my interests and help me pursue my career goals.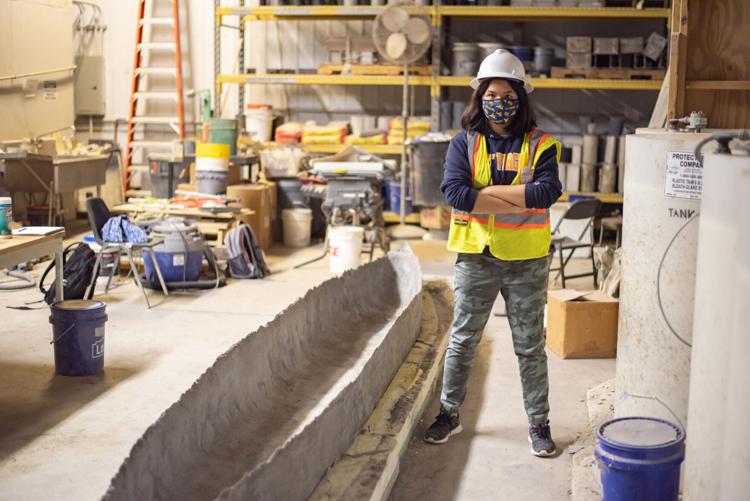 Sophomore civil engineering student Sam Mariano is involved in numerous organizations on campus including the Society of Women Engineers and the Concrete Canoe team.
On the team, Mariano worked with a group of students to design a canoe made out of concrete and compete in numerous categories at a regional competition.
She said she joined so she could gain practical project experience and meet other students within her engineering discipline.
DA: Have you ever felt out of place or an "imposter" in your classes or workplace as a woman in STEM?
S.M.: Definitely. I've learned recently that imposter syndrome is extremely real amongst women in STEM. I remember entering my first semester of college as a freshman and struggling to keep up with the class worksheets in my Calculus 1 class because my peers could solve the problems quicker than I could start them.
I think more open discussions regarding the difficulties that women in STEM face with imposter syndrome and proving themselves to others would be beneficial in minimizing this issue.
DA: Why do you think there is such a large variation between men and women in engineering?
S.M.: Often, men have the advantage in receiving opportunities in STEM. My male peers were encouraged to start as soon as possible in coding, math and science, and most of them were inclined towards those subjects to begin with.
Women aren't really encouraged as much at that same age, although outreach programs have grown and developed in recent years. There is also the issue of women in engineering lacking the support system that men in engineering often build with each other – it can be extremely isolating at times since there isn't a lot of women in engineering to start, and often it is hard for them to find things in common with each other. This isolation alone is intimidating itself.