WVU has created a new safety website for all students, faculty, staff and visitors that will serve as a resource for campus safety and wellness information.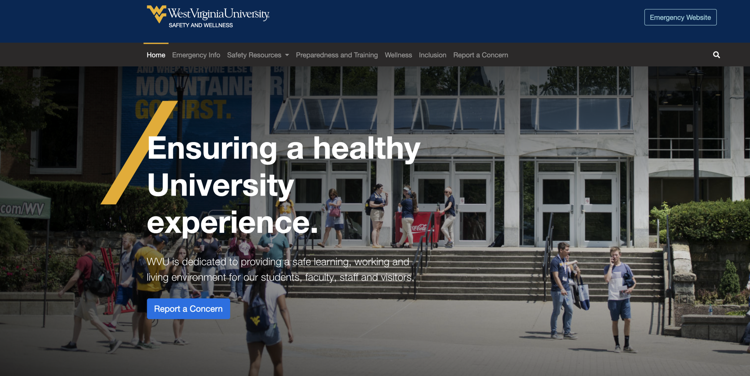 "We just started this year, a new safety website," said W.P. Chedester, WVU police chief. "It brings together all the safety and security information and resource information the university has into one website."
The website offers:
Emergency information
Safety resources for an active shooter, discrimination or harassment, pedestrian and driver safety, hazing, sexual assault and more
Preparedness and training for certain situations
The safety website also provides wellness tips and information about resources like WellWVU and the Carruth Center.
"If they go to the website it can point them in any direction for anything from how to contact the police or the Carruth Center, to what kind of training is offered by various departments, so it's a good resource," Chedester said.
Website users can also report a concern and request assistance.
"Students, faculty, staff, parents and visitors can go to that site if they have a question. It'll send them in the right direction," Chedester said.
For more information, visit the safety website at https://safety.wvu.edu/.