On Nov. 6, West Virginians will elect two new justices to the state Supreme Court of Appeals.
A total of 20 candidates are running for the two seats. 10 will run for former Justice Menis Ketchum's seat, who resigned in July after pleading guilty to one federal count of wire fraud, and 10 will run to replace former Justice Robin Davis, who resigned in August after being impeached by the House of Delegates.
Candidates for seat 1:
Joanna I. Tabit
Tabit currently serves as Kanawha County Circuit Judge. She was appointed to the Kanawha County bench by Gov. Earl Ray Tomblin in 2014, and was then elected to that seat in 2016. Tabit previously worked as the personal law clerk to former Supreme Court Justice Thomas McHugh. Prior to joining the court in 2014, she was a member attorney for Steptoe & Johnson PLLC.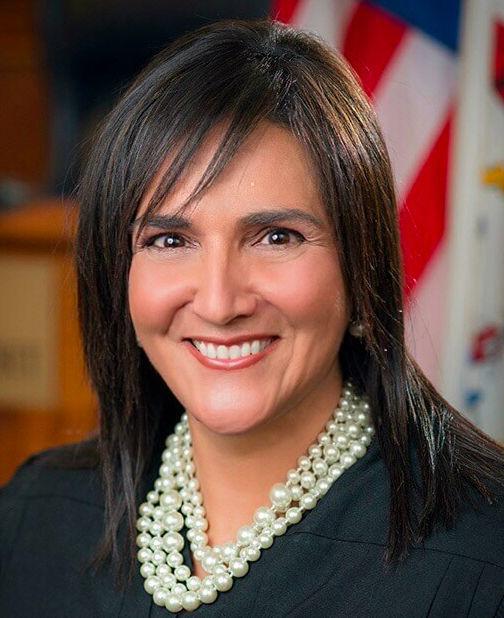 From Montgomery, West Virginia, she graduated from Marshall University in 1983 with a bachelor's degree in business administration, and in 1986 she graduated from the WVU College of Law. Tabit currently serves on the juvenile justice commission and presides over Kanawha County's Juvenile Drug Court. 
She was one of 15 West Virginia lawyers selected in the 2017 "Lawyers and Leaders" class, which recognizes accomplished lawyers in the state by the WVU College of Law and West Virginia Executive, a business magazine.
Mark Hunt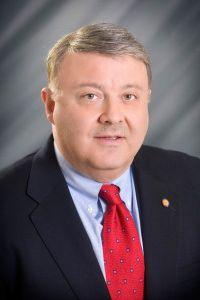 Hunt, a Charleston, West Virginia native, was elected to the West Virginia House of Delegates in 1994 and served for 14 years. He has worked as a legislative analyst and as counsel to the West Virginia State Auditor. Hunt also worked as a managing partner with his firm, Mark A. Hunt & Associates PLLC, from 2008-2014.
He lost the Democratic primary for state Senate District 8 earlier this year and lost the 2016 general election for the U.S. House of Representatives 2nd District to incumbent Alex Mooney. 
Hunt received his law degree from the District of Columbia School of Law in 1993, he earned a bachelor's degree from the University of Charleston in 1982 and his master's degree from Marshall University in 1984.
Chris Wilkes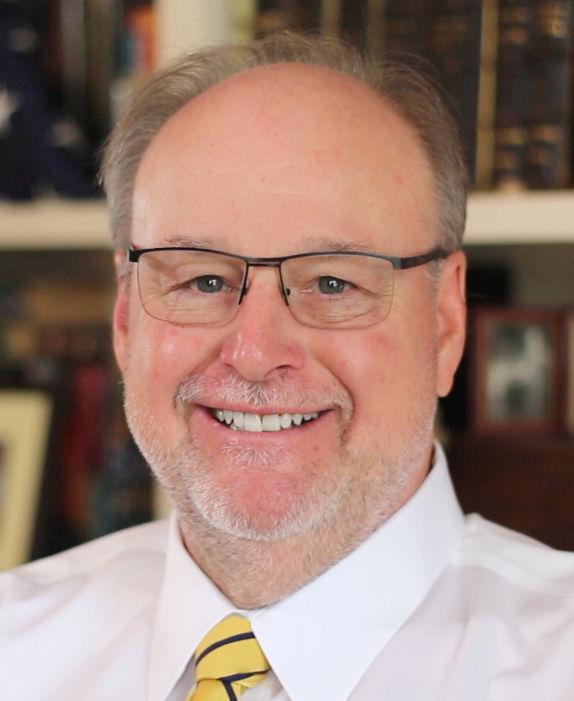 Wilkes, of Martinsburg, West Virginia, currently serves in the eastern panhandle as a circuit court judge, a position he's held for 25 years. He served as the chief judge on West Virginia's 23rd Judicial Circuit, the largest circuit in the state. Prior to becoming a judge, Wilkes worked for his father's law firm where he represented clients in civil, criminal and family law matters. He was also a municipal judge in Martinsburg and Ranson from 1985 to 1993.
He graduated from WVU and received his law degree from Ohio Northern University.
Harry C. "Bo" Bruner Jr.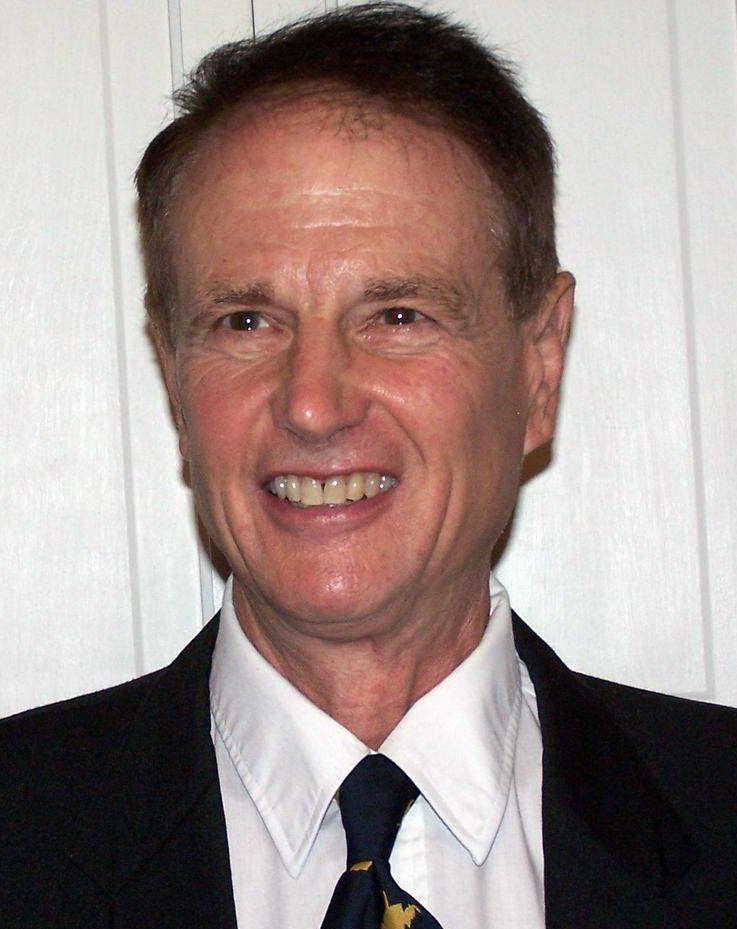 Bruner has practiced law in West Virginia, Kentucky and Florida for 43 years. He has experience in mineral, property, environmental, employment and contract law, according to WV News.
Of Charleston, West Virginia, Bruner has argued cases in both state and federal courts. 
In a profile from Oct. 23, Bruner told WV News that as a Supreme Court Justice, "I will give $200,000 of my justice salary back to taxpayers for court's outrageous spending. I will use my $8 law office furniture. I will have a true 'open door' policy by removing my door. I will eliminate wasteful spending. I will not use state cars."
He earned his bachelor's degree from the University of Charleston before receiving his master's and law degrees from WVU.
D.C. Offutt Jr.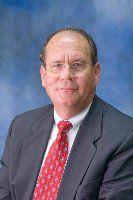 Offutt is a Barboursville attorney and former West Virginia State Bar president. His practice areas include medical malpractice, legal malpractice, insurance defense, motor carrier defense and appellate law.
He has been a managing member of Offutt Nord Ashworth PLLC in Huntington since 1993.
Hiram "Buck" Lewis
Hiram Lewis, of Clay County, has practiced law for 17 years since graduating from WVU College of Law in 2001.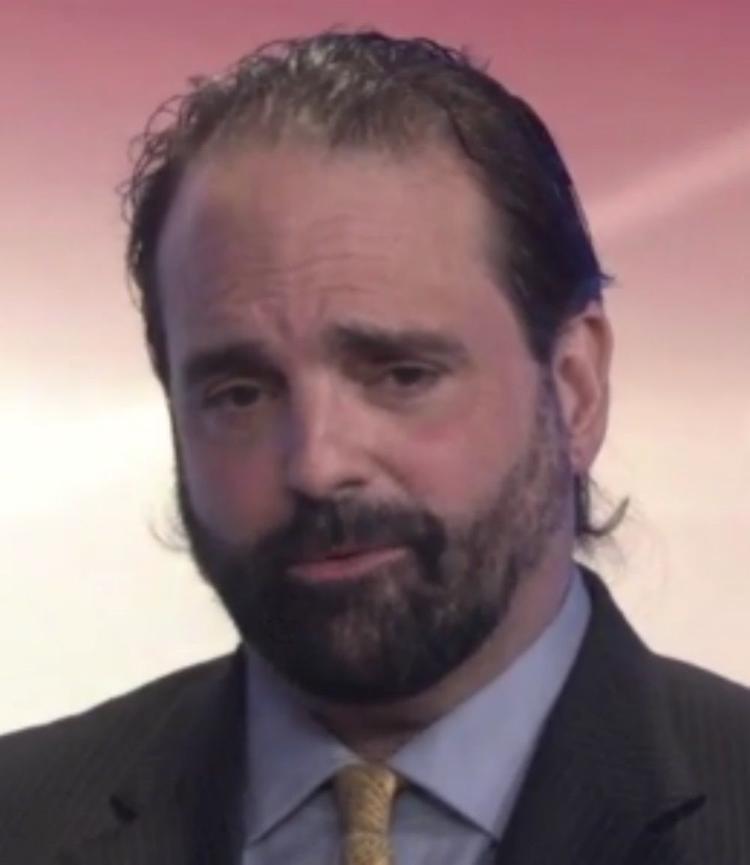 He has worked in both state and federal courts, and has served as the leader of the West Virginia Senate Minority Counsel. He is also an Iraq War veteran.
Lewis said in a tweet in April 2017 that "I was just blocked by @MuslimIQ and #MuslimAlly for asking why Muslims exalt a pedophile and call him a prophet? Enlighten me? Smh."
He ran unsuccessfully for state Attorney General in 2004 and 2008, and for the U.S. Senate in 2006.
Tim Armstead
Armstead currently fills this seat as an interim justice on the Supreme Court after being appointed by Gov. Jim Justice. He had served as the West Virginia Speaker of the House from 2015 until his appointment.
He was also the minority leader of House Republicans from 2007 to 2014.
Of Elkview, West Virginia, graduated from the University of Charleston in 1987 and WVU College of Law in 1990.
Armstead has practiced law for 28 years. He served as a law clerk for U.S. District Judge David A. Faber.
Armstead touts his role in the state legislature for his ability to manage funds and budgets. In a WV News article he wrote, "I am a solid fiscal conservative. As speaker, I managed the taxpayers' funds responsibly and reduced the Legislature's budget. I am the only candidate in Division 1 who has experience overseeing the budget of a branch of our state government."
He is endorsed by the National Rifle Association (NRA), and in a Facebook post, he wrote, "I am very excited to announce that I have received the endorsement of the NRA in my race for the West Virginia Supreme Court of Appeals!"
Jeff C. Woods
Woods, of Hurricane, West Virginia graduated from West Virginia State University and Howard University School of Law.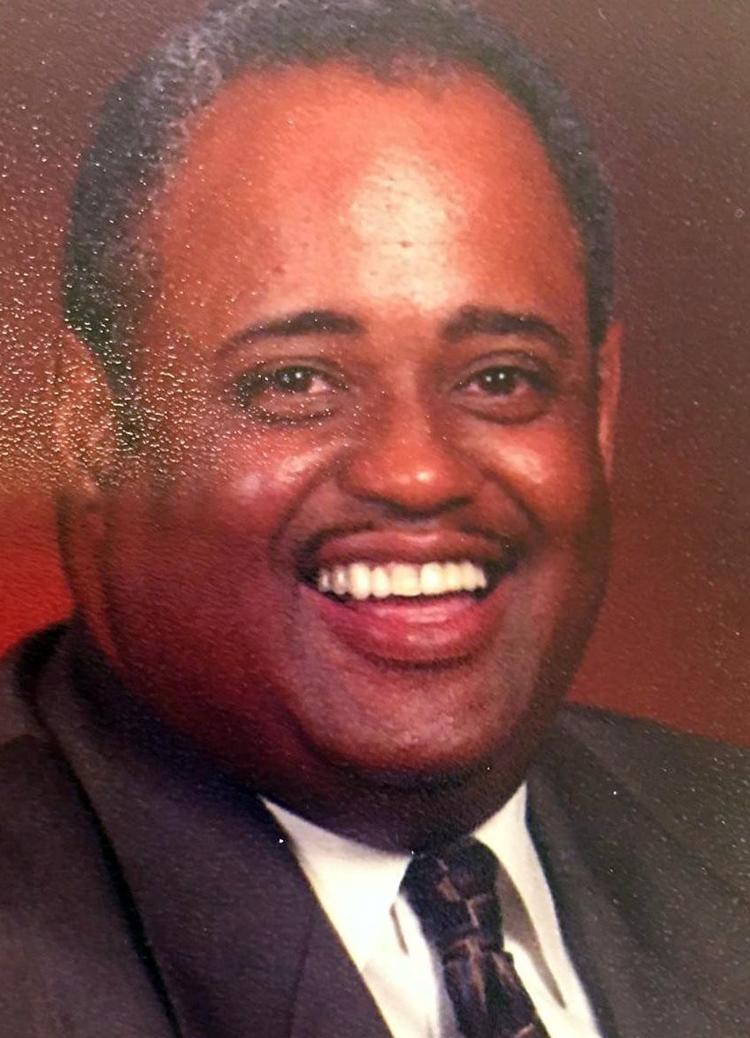 Woods works as a managing attorney for his own law office. He has experience working as a judge advocate and senior trial counsel for the U.S. Army Judge Advocate General's Corporation. 
Woods has served as the acting director of the West Virginia Magistrate Court system and as a municipal court judge in Nitro, West Virginia. He has also served in multiple positions in the court systems of the U.S. military.
"I think the easiest thing to do to restore integrity is to remember why you were elected and by whom you were elected," said Woods in an interview with WCHS news anchor Whitney Wetzel. "One should not use public service as a license to engage in self-enhancement, or self-advancement or self-aggrandizement."
Ronald H. Hatfield Jr.
Hatfield, of Huntington, West Virginia, graduated from Marshall University and WVU College of Law. Hatfield was a member of the U.S. Marine Corps.
"I have 18 years of courtroom experience representing business and individual clients in areas such as criminal law, abuse and neglect, personal injury, toxic tort, environmental law and insurance coverage and bad faith," said Hatfield in an interview with WV News.
Hatfield told news anchor Kallie Cart he is not a politician, but rather a lawyer dedicated to an impartial judiciary without any influence from a political party or agenda. He said he is not accepting donations nor endorsements.
Robert H. Carlton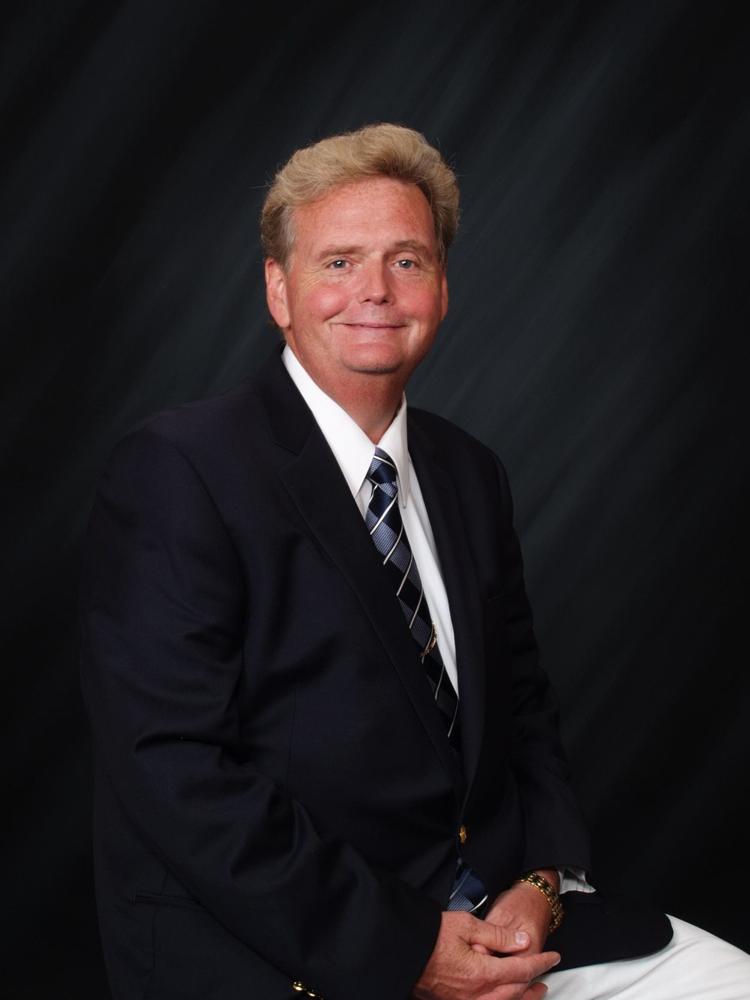 Carlton received a master's degree of business administration from WVU and has law degrees from Oral Roberts University and Regent University. According to WV News, he has six college degrees.
Carlton owns a private practice law firm, Carlton Law Office, based in Williamson. He has practiced as an assistant prosecuting attorney and a criminal defense attorney.
He told WV News that to restore the people's faith in the Supreme Court, he will use his extensive education background.
"My MBA makes me uniquely qualified above all the other candidates to manage the affairs of the court and I have specialized training in morality and the law at ORU," he said.
He ran unsuccessfully for the 30th Judicial Circuit in both 2014 and 2016.
Candidates for seat 2:
Jim O'Brien
O'Brien, of Wheeling, has served as an assistant U.S. attorney and as a law clerk for the U.S. District Court in Parkersburg. He is a co-founder of Hartley & O'Brien, a personal injury law firm.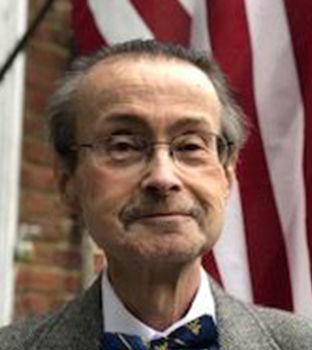 O'Brien said in the Herald-Dispatch article he has never run for public office before. He graduated from Wheeling Jesuit University in 1978 and WVU College of Law in 1981. 
He said in a panel discussion in Wheeling that he learned his morals from his education at the Diocese of Wheeling-Charleston.
"I think the greatest obstacle to justice in this state at present is judicial officers putting their own ego and their own needs above the needs of the people they are elected to serve," O'Brien said in The Intelligencer. "A judge must be a servant to the public, not a master."
Jeffrey "Jeff" Kessler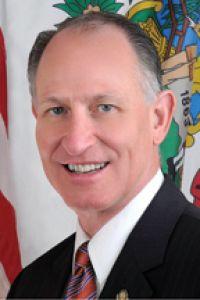 Kessler has worked in the court system of West Virginia for a total of 37 years, split between his time as a city attorney, municipal judge and an assistant prosecutor, among other titles.
In 2011, he was elected to serve as the Senate President and Lieutenant Governor.
Kessler served as a Democrat in the West Virginia Senate. He did not seek reelection in 2016 because he was campaigning for governor, but lost the Democratic primary election to current Gov. Jim Justice.
Of Glen Dale, he graduated from Bishop Donahue High School, West Liberty University and WVU College of Law.
He was elected to the state senate in 1997 and was re-elected five times between then and 2016.
Dennise Renee Smith
Smith, originally from Fayette County but now residing in Kanawha County, has 22 years of litigation experience in state, federal and administrative courts and focuses in the areas of employment and workplace safety issues.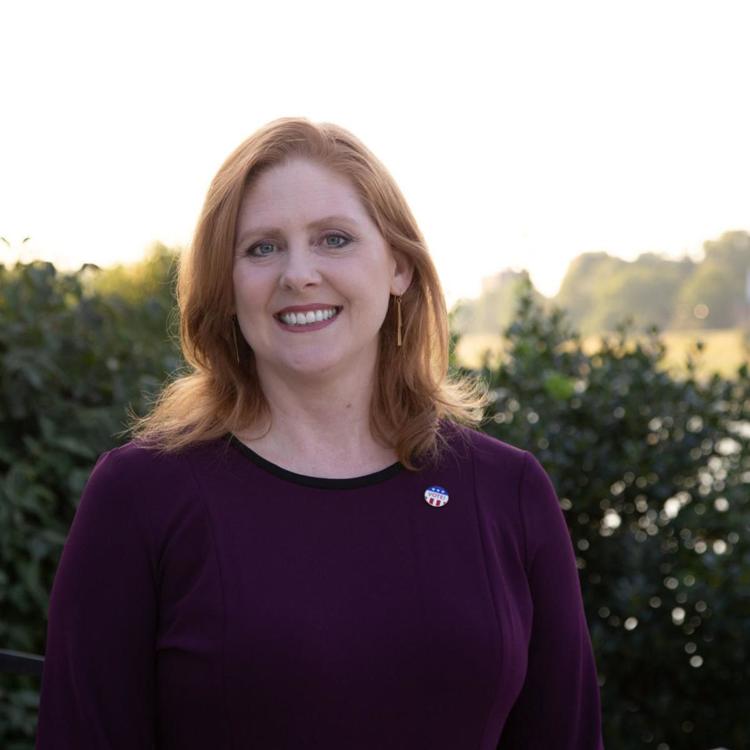 On her campaign website and in news outlets, Smith said she will not discuss politics or social issues. 
"The court must be independent and above political agendas," Smith wrote in a piece for the Herald-Dispatch. "Cases must be decided based upon the law and the facts, not a judge's 'conservative values.'"
She has worked as assistant attorney general and legislative attorney for the House of Delegates.
Smith graduated from WVU and WVU College of Law.
William Schwartz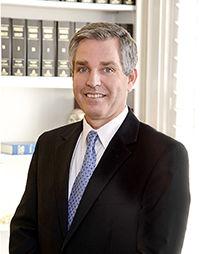 Schwartz has been practicing law for over 30 years as a trial lawyer in West Virginia. The National Trial Lawyers Association ranked him as one of the top 100 trial lawyers in the state, according to The Intelligencer.
Of Charleston, Schwartz graduated from St. John's University and earned his law degree from Washington & Lee University.
In a panel discussion in Wheeling, he said his experience will make him an effective Supreme Court Judge.
"I am a real attorney," Schwartz said. "I know where the courthouse is, I know what to do when I get there and I know what to do when I get to the Supreme Court."
Schwartz filed a civil suit to stop Evan Jenkins' appointment to the Supreme Court, alleging that since he hasn't practiced law in over 10 years, which the state law requires, he cannot serve as a Supreme Court Judge.
Jim Douglas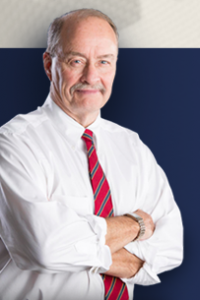 Douglas currently serves as a Family Law Judge in Kanawha County. He is originally from Clay County.
Douglas had his law license suspended for six months in 1989 by the state Supreme Court for his role in a divorce case in which he filed a "stud fee" lawsuit. The "stud fee" he filed was on behalf of the alleged father of a child against the mother, accusing the mother of promising to pay the father $5,000 for impregnating her, according to the Charleston Gazette-Mail.
Douglas told WV News his extensive judicial history qualifies him as the best nominee.
"I am the most qualified candidate, and with the most practical experience, because until 2016, I was 39 years as a divorce lawyer, prosecutor, special ed lawyer, trial attorney, CLE instructor and published author; and now I have been a family court judge for nearly two years," Douglas said.
Robert J. Frank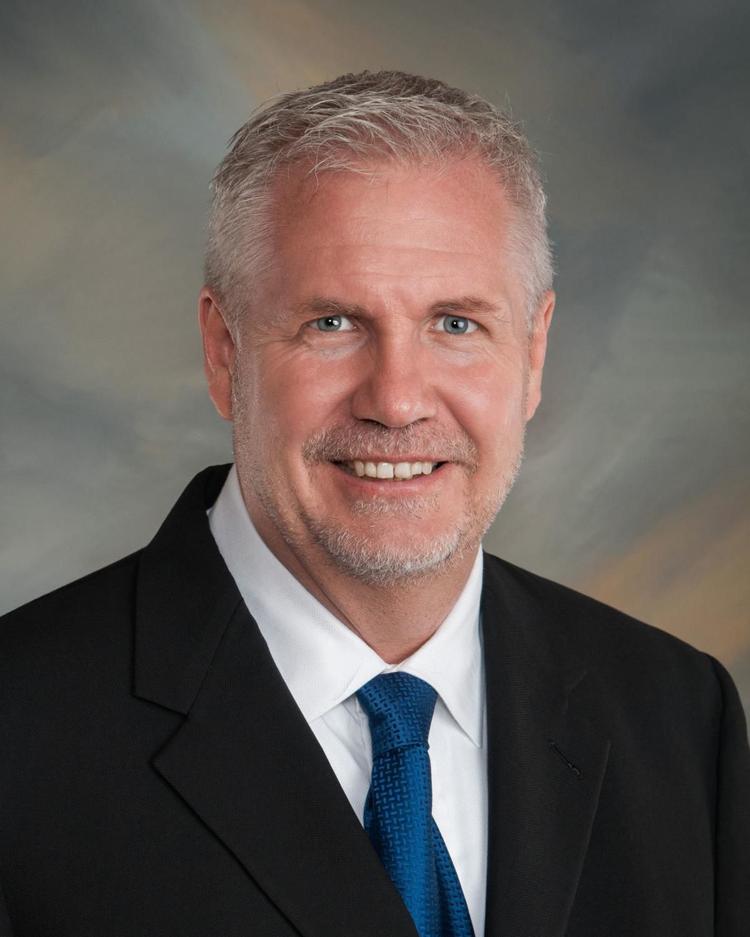 Frank is a litigation attorney from Lewisburg working as part of Robert J. Frank & Associates LLC. According to his website, Frank has been licensed in Colorado since 1990 and in West Virginia since 2008.
One large case in which Frank worked was against Johnson & Johnson, manufacturers of the drug Risperdal. Frank served as co-lead trial counsel in the 2017 case. 
According to WV News, he also "was co-lead counsel in the wrongful death case stemming from the murder of famous rapper The Notorious B.I.G."
Frank emphasizes his religion through his work, mentioning on his website that his practice of law is "part of my Christian mission" and that he selects cases and clients based upon his faith.
He earned his bachelor's degree from Cornell College in Iowa and his J.D. from University of Iowa College of Law.
William Stewart Thompson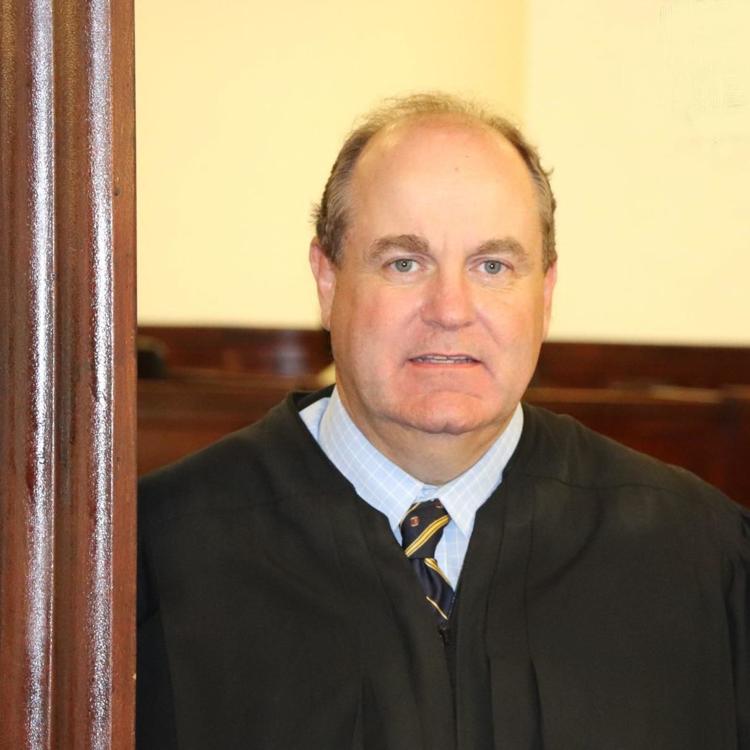 Thompson currently serves as a judge on the 25th Judicial Circuit Court of the state, representing Boone and Logan counties. He has served in that role since 2007, after he was appointed by then-Gov. Joe Manchin to the seat temporarily. He won election of the seat in 2008.
Thompson emphasizes the judicial experience that he already has, which other candidates lack. In a forum held with candidates on Oct. 21, Thompson said, "Putting on a robe is different. It gives you a lot of power over people's lives. And some people can't handle it." He later added, "I know how to handle the powers of the robe."
Before his appointment, Thompson served as as an attorney with Cook & Cook in Madison from 1995 to 2007. From 2003 to 2007, his time as an attorney overlapped with his time as Mental Hygiene Commissioner of Boone County.
According to the Gazette-Mail, Thompson oversaw wrongful death settlements from the Upper Big Branch Mine disaster.
He graduated from with a degree in civil engineering from WVU and then from the WVU College of Law in 1995, according to WV News.
Brenden D. Long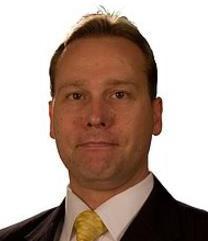 Long currently works with Long Law Offices, PLLC out of Scott Depot, which he founded in 2009, according to WV News. He has been a member of the West Virginia State Bar since 2006. 
According to his Justia profile, prior to opening his private practice, Long served as an assistant prosecutor in Kanawha County from 2007 to 2009. He was also a law clerk for circuit court Judge Louis "Duke" Bloom from 2006 to 2007.
When he was assistant prosecutor, Long received training in handling DUI related cases from the West Virginia Prosecuting Attorneys Institute, as well as special advocacy and trial training through the National District Attorneys Association, according to his website.
He received a bachelor's degree from the University of Pittsburgh at Johnstown and his law degree from the University of Duquesne.
Marty "Redshoes" Sheehan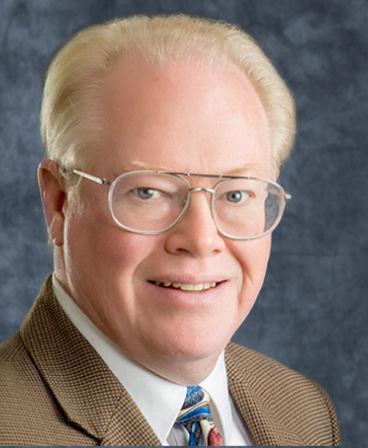 Sheehan, affectionately known to some as "Redshoes" due to his exuberant choice of footwear, is currently a bankruptcy and criminal justice attorney based out of Wheeling with Sheehan & Nugent, PLLC. He has been a member of the West Virginia State Bar since 1984.
According to his website, Sheehan is a member of the Chapter 7 bankruptcy Trustees for West Virginia an, often serves in both the northern and southern districts of the state. 
Previously, Sheehan ran for the West Virginia House of Delegates in District 3 as part of the 2014 elections but was defeated in the Republican primary.
Of Ohio County, he received his bachelor's degree from Tufts University and his law degree from Duquesne.
Evan Jenkins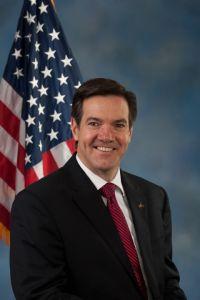 Jenkins, of Huntington, is currently serving on the state Supreme Court on an interim basis after Gov. Jim Justice appointed him to a seat this past August.
Jenkins had resigned from his seat in the U.S. House of Representatives in West Virginia's 3rd Congressional District in order to take the position. He is now running in order to secure the seat for a full term.
Jenkins had been running for the Republican nomination for U.S. Senate in West Virginia, but was defeated by state attorney general Patrick Morrisey in the primary election.
According to his website, "Evan has thirty years of experience in a wide range of legal issues and complex cases before Administrative Law Judges, Circuit Court jury trials and the West Virginia Supreme Court of Appeals. Evan also has 22 years of experience making the laws the Supreme Court interprets under our Constitution. Evan also taught business law at the university level."
In the lawsuit filed by Schwartz, it writes that Jenkins has not practiced law since 1999 and declared his law license inactive in 2014, according to WV MetroNews.
Jenkins served as a member of the state House of Delegates from 1994 to 1998 and as state senator from 2003 to 2014 before winning his congressional seat. He switched parties from Democrat to Republican in 2013.
He received his bachelor's degree from the University of Florida and his law degree from Samford University.