A West Virginia Republican delegate doubled down on members of the LGBTQ community, once again comparing them to the Ku Klux Klan.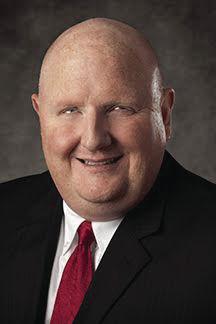 Similar to the statement he made to the Charleston Gazette-Mail last Friday, Delegate Eric Porterfield, R-Mercer, said in an interview Saturday evening he's not taking anything back.
"I believe the LGBTQ is the modern-day version of the Ku Klux Klan, and they don't wear hoods," Porterfield said. "I would not be shocked if before long, they're out burning their rainbow flags in peoples' yards. This is the most brutal, monstrous people in our country and the biggest threat to our democracy."
Last Wednesday, during a committee hearing debate over an amendment to a bill that would have stripped LGBTQ people of their protected class status in cities that have passed non-discrimination ordinances, Porterfield, who is the legislature's only blind delegate, used the slur "f----t," in reference to Milo Yiannopoulos' 2017 speaking tour, called "The Dangerous 'F----t.'"
Morgantown passed its non-discrimination ordinance in late 2017. The state amendment was struck down, but if it was passed, it would have allowed businesses to legally discriminate the LGBTQ community.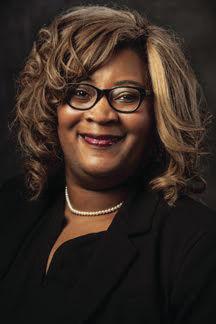 House Democrats in the committee immediately denounced Porterfield's comments, and a day later, Delegate Danielle Walker, D-Monongalia, gave an impassioned speech on the House floor in support of LGBTQ rights.
Walker, whose son is is a member of the LGBTQ community, said in an interview Sunday morning she's had the last few days to reflect on the matter and that Porterfield's comments speak for themself.
"I've allowed this to sit, and I've had a chance to think and pray and organize," she said. "When someone shows you who they are, believe them. Each and every one of us have a truth, and that is Mr. Porterfield's truth."
Porterfield said he used the word because it was in the name of Yiannopoulos' tour, and that's how Yiannopoulos would want it to be represented.
"I have no regret for using that because Milo Yiannopoulos self-identifies himself as a dangerous f----t, and if that's how he wanted to represent his tour, then I couldn't call the tour anything else, or nobody could have referenced the tour," he said.
Yiannopoulos spoke at WVU in December 2016, during which he referred to Daniel Brewster, a sociology professor,  as a "fat f----t."
At print time Sunday, the Legislature's GOP leadership and the state Republican party have stayed mum on the issue, which Walker said speaks for itself.
"Silence is golden, and sometimes when someone is silent, it speaks volumes; and it speaks very loudly," she said.
Walker, however, said she thinks the leadership could eventually take action.
"We're waiting to see what the leadership is going to do," she said, "but I do have faith in this leadership, because it should not be a partisan issue. This is a human rights issue, and they want West Virginia to be a place to live, work and raise a family. There should not be any exclusions."
But Porterfield was not done with his attacks on the LGBTQ community.
Porterfield said a threat made against him is now being investigated by Capitol Police, which he said was made by someone in the LGBTQ community. He also accused the Democratic leadership of hate speech and inciting hate crimes.
"And what they all have done, along with the LGBTQ, is prove my point that they are the closest thing to political terrorism in our country," he said. "These people are terrorizing communities all across our country. They do terrible things to our businesses. They underhandedly lie."
Porterfield said comments made against him this week warrant these claims.
Walker said she is  mostly concerned about the state's future when it comes to Porterfield's comments. She said it makes West Virginia look highly unattractive to people and businesses who might move here.
"This is going to hurt Morgantown and West Virginia economically," she said. "We always claim that we're tired of being last. We better wake up."
Walker credited the few West Virginia cities who have adopted a non-discrimination ordinance, the center of the original controversy, that includes sexual orientation and gender identity. 
"It's very interesting that our cities have chosen this, but our state can't," she said. "Our cities are leading by example, but our state chooses to turn a blind eye."
The common argument against the non-discrimination ordinance is that it infringes on religious freedom. Porterfield founded Blind Faith Ministries in 2012 and serves as a preacher.
"Now, I'm personally against homosexuality in my personal life, but if you're gay, and you want to live your life the way you want to, go live it," he said. "I'm not going to have dinner with you, I'm not going to bring my family around you, that's my personal choice. But when you start to force an ideology that people must take in, then you're a threat to personal freedom and democracy, and the LGBT is doing that all across the country."
But for Walker, she said her reaction to the incident on the House floor, and any other moments that arise like these, is always love.
"My reaction is still the same; the same as it was on the campaign trail, and that's one love," Walker said, "where no one is excluded and everyone is included."