When the 2019 West Virginia Legislative Session begins Wednesday, WVU will be lobbying for legislation relating to the higher education budget, anti-hazing laws and campus carry.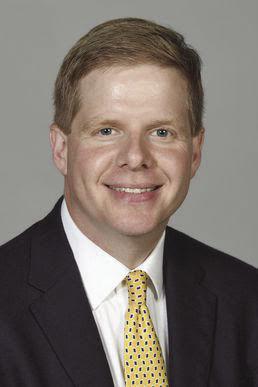 Foremost, the University will be looking into stabilizing the funds allocated to higher education, Rob Alsop, vice president for strategic initiatives at WVU, said in an interview in December.
"The big priority, which every year for us is the state appropriations," he said. "[Over the] last five or six years, we've seen pretty significant cuts."
State appropriations, or funds distributed, have decreased by an average of $2,370 per student over the last 10 years, according to the West Virginia Center for Budget and Policy (WVCBP).
The funding cuts have forced colleges to consistently raise tuition. Over the last 10 years, average tuition is up by $2,677 for students enrolled at a public four-year college or university in West Virginia, according to the WVCBP.
Higher education funding has seen cuts over the past six years. The largest cut came in 2017, when the state higher education budget was cut by $16 million, according to WV MetroNews.
But West Virginia's 2018-19 tax collections are coming in at $184 million higher than projected, which incoming House Finance Vice Chairman Vernon Criss, R-Wood, announced at a panel last Friday.
And since the state's budget is finally seeing a surplus, Alsop said he's heard talk that the state could actually increase higher education funding this time around.
"There's a couple things that we heard. We think there is support for reinstituting some of the money for some of the cuts that higher ed's had over the past few years, which would be great," he said.
WVU will also support legislation aimed at protecting students from hazing who are in organizations outside the University, Alsop said.
"There's an anti-hazing statute for inappropriate hazing, but it's only applicable to fraternities that are associated with the University," Alsop said. "So we think it needs to be applicable to all students who would do that with the University and not just those who are associated with it."
There are currently five Greek organizations unaffiliated with WVU: Kappa Alpha, Sigma Chi, Phi Sigma Kappa, Theta Chi and Alpha Sigma Phi.
WVU will again oppose campus carry legislation, which would allow the possession of firearms on campus, Alsop said. The University has been staunchly opposed to campus carry in recent years.
"We're not in favor of the state dictating or limiting our ability to determine when weapons could be on our campus or things that would inhibit the UPD from keeping our campus safe," he said.
Currently, the WVU Board of Governors sets the campus carry rule.
Last session, House Bill 4298, or "The Campus Self Defense Act," died in the House of Delegates after failing to make it out of the House Judiciary committee. Alsop said similar legislation will probably appear at some point this session.
"I do think it will be reintroduced, and they'll be some of the same folks who wanted to run it last year will try to run it again this year," he said.
HB 4298's lead sponsor, Del. Jim Butler, R-Mason, handily won reelection last November.
WVU will also lobby for legislation that allows the hiring of UPD officers from outside West Virginia, which it currently cannot do.
"We'd like a little bit more flexibility in hiring some of our police officers. We have to hire residents in the state of West Virginia," he said. "Being a border town, we'd like the ability to hire the best person in the region."
"We've lost a couple of candidates because of that," he added.
The Legislature itself will also look a little different this year. The number of Democrats in both chambers has increased, but turnover in general has increased from years past.
Alsop said WVU will spend time talking to the new members, who may be unfamiliar with the University and the services it provides.
There will also be a new face in the leadership. Del. Roger Hanshaw, R-Clay, will replace current state Supreme Court Justice Tim Armstead as Speaker of the House.
The state legislature has worked alongside WV Forward, an initiative started by WVU, Marshall University and the state Department of Commerce. Its goal is to advance the state's economic future.
But Alsop said the relationship between the University and the leadership won't be impacted by the change, and Hanshaw has actually spent more than a few years on campus in Morgantown.
"I've known Speaker Hanshaw for a while," Alsop said. "He's a two-time graduate of WVU, [and] he actually worked in our extension services for a few years."
"We've got a really good relationship with the speaker," he added. "I actually worked with him in a law firm for a couple years. He's a great guy. He loves West Virginia."
In the past, WV Forward has worked toward eliminating the business inventory tax, which state leaders in the past have said could help keep STEM majors in West Virginia after graduation. Alsop, however, said he hasn't heard if the Legislature or Gov. Jim Justice will make it one of their priorities this session.
WV Forward also supported legislation last session relating to tourism and supplying the Development Office, which is under the Department of Commerce, with additional resources, but Alsop said the Legislature dropped some of the ideas to work on issues relating to the 2017 teacher's strike.