Morgantown native, WVU alumnus and political columnist Michael Tomasky came back home to the University on Monday to answer questions about his new book "If We Can Keep it: How the Republic Collapsed and How It Might Be Saved."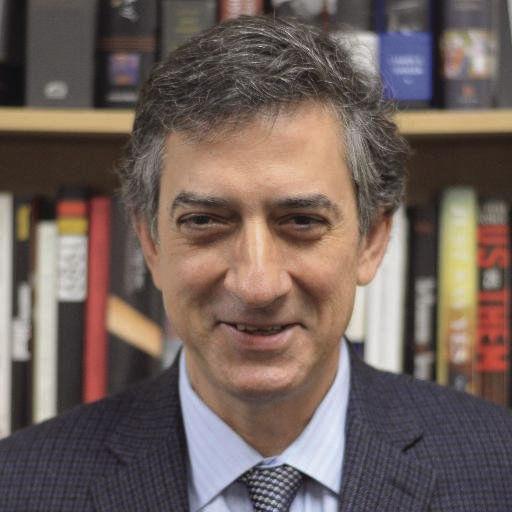 The book looks at the history of American politics and how the country has always had two major political parties who stand opposed to each other.
Tomasky went over a few passages about overlooked points in American history that have shaped today's political climate. 
"Martin Van Buren is a lot more important than you think," he said. 
Tomasky talked about how we just know Van Buren as the president who was somewhere before Lincoln and was a one-term president. 
"Other than his presidency, he was an extremely important and influential figure in American politics," Tomasky said. "He really is the person who created the Democratic party."
"The Democratic party's dinners today are called Jefferson-Jackson dinners; they really should be called Van Buren dinners," he said. "I don't understand why they're not."
The annual Jefferson-Jackson fundraising dinners are held by the Democratic party in honor of Thomas Jefferson and Andrew Jackson, who the party says are their founders.
He said Americans today tend to think more about status, and we would rather spend more money on an expensive item. He said this is due to Americans watching celebrities closely.
In his book, Tomasky talks about how back in the day, it was all men who served in Congress and fought in wars. All political parties, though, fought in the war.
"But conservatives and liberals, they all still fought in open arms," Tomasky said. "I quote another book within my book saying, 'When you've done that, you have a pretty good sense of what an enemy is.'"
Tomasky also spoke about the rationing of goods during the war and the different products that were scarce to Americans to meet basic needs. 
"All of this sacrifice, this shared sacrifice, brought the country together," Tomasky said.
Tomasky is a special correspondent for The Daily Beast, the editor of "Democracy: A Journal of Ideas," a quarterly journal of progressive and liberal politics, and is a contributing opinion writer for The New York Times. He was born and raised in Morgantown, attended WVU as an undergraduate, later earning a graduate degree from New York University. 
He was a columnist and writer for New York Magazine and served as the first editor of Guardian America.
His work has also appeared in The New York Times Book Review, The Washington Post, Harper's Weekly, The Nation, The Village Voice, The New York Review of Books, Dissent, Lingua Franca, George and GQ.