WVU students and faculty, community members and local delegates attended a candlelight vigil Wednesday night in Woodburn Circle honoring the victims of the recent shooting in Christchurch, New Zealand.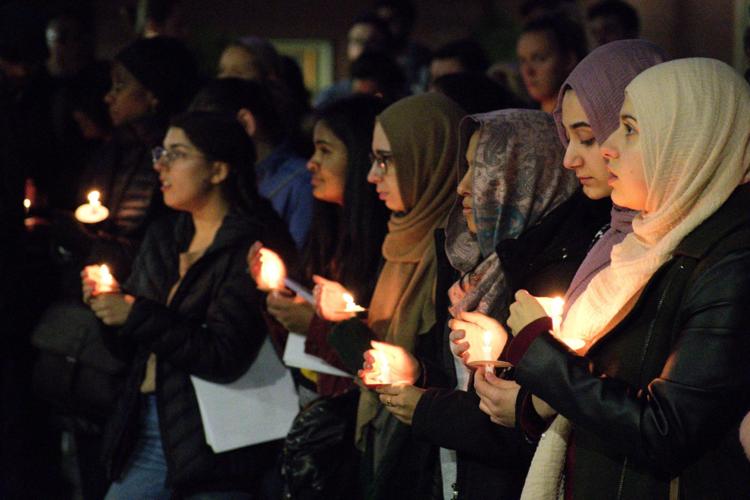 The vigil was hosted by the WVU Muslim Students Association, and more than 100 students attended.
Fifty people were killed and another 50 were injured in the shootings, which occurred at two mosques. The shooter was a white nationalist who released a manifesto online, and that his intentions were simply to kill Muslim immigrants.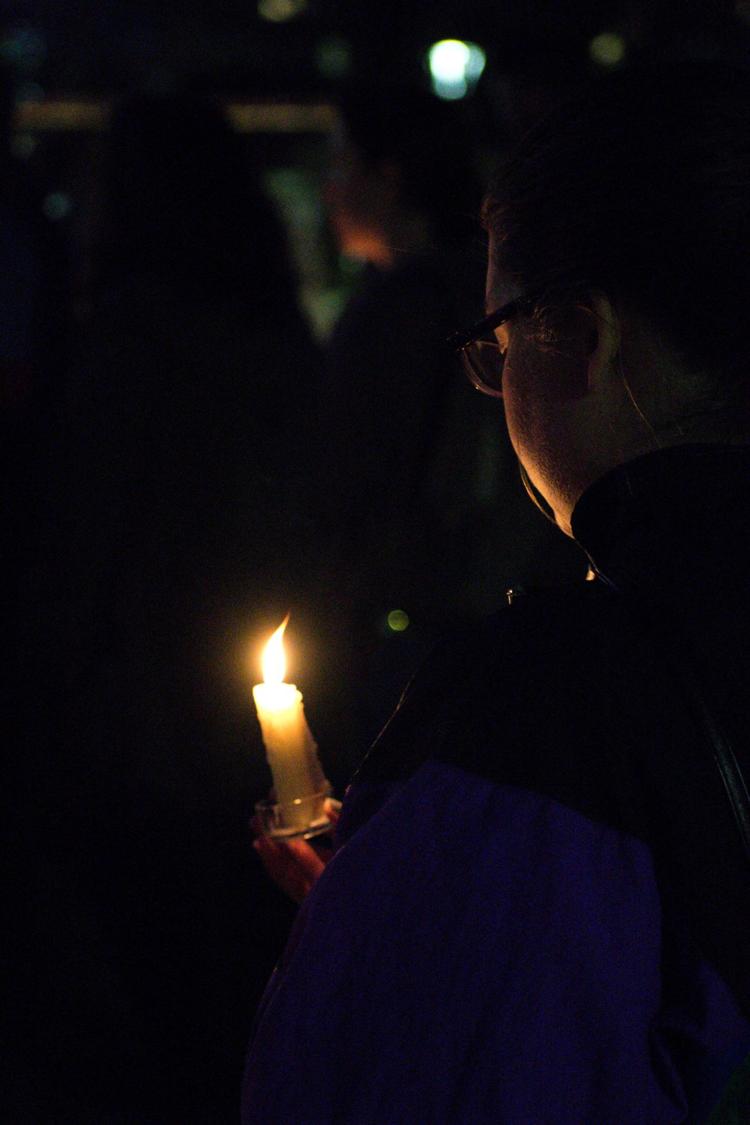 The reactions from students and community members ranged from sadness and sympathy to calling for more gun control in the United States.
Kevin Donnelly, Chemical engineering student: "There's definitely a lot of people who don't know what's going on in the world, so having an event like this helps bring that to light. It's important that we realize what's going on."
"We need to be united, and the terrible events that happened last Friday show that there's a lot of hatred in the world, and so we need to come together to recognize why we're all the same and why we should all love each other."
Aida Kolb, sociology student: "It's important to show solidarity with our Muslim students here at WVU and show that we stand behind them and care about what's going on in their world."
Liliana Farabaugh, aerospace engineering student: "I think it's really important to come out and pay your respects because this is such a big issue here in America, and seeing it happen somewhere else where it's very rare for it to happen. To have 50 some people die in one day, it's just really horrible. It's just important to come out and support everyone."
"It's just great to see a bunch of people out here supporting everyone. We're so divided right now, it's just really important to support everyone no matter your beliefs."
Ian Ridgway, advertising student: "It feels like we're all so divided. It's nice to come together, and even though it sucks, it's times like these times of sadness [that show] the most of a community."
Shahd Hanif came to the vigil with her friends Razan Zdsidi and Rama Al-Omar, who attend high school in Morgantown. Hanif said a good amount of people from her high school attended the vigil.
She said the news of the shooting didn't come as a surprise to her.
"It wasn't that big of a shock honestly," Hanif said. "It's been happening so much that we're becoming desensitized about this kind of thing."
The group agreed that the reaction from New Zealand's Prime Minister Jacinda Ardern to the shooting was a step up from how politicians react to shootings in the United States.
"Thoughts and prayers isn't going to do much," Hanif said. "You've got to do more than that."
Del. Danielle Walker, D-Monongalia, attended the vigil as well. She also praised New Zealand's politicians for stepping up its gun control following the shooting.
"It was phenomenal," Walker said. "If we can be that country that everyone looks up to, than we should be able to be the country [that's] humble, to look and see how other countries are doing."
"I wish the United States would do exactly what New Zealand did," she added.