Erin Winstanley talked a lot during Monday's panel addressing the stigma around drugs and opioids, but she put emphasis on one message.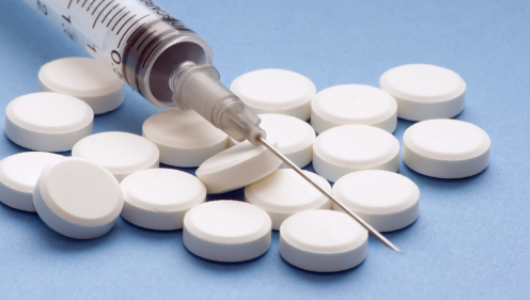 "The most important message I have today is to not give up on your patients," Winstanley, an associate professor at WVU School of Pharmacy, said.
Winstanley kicked off the event at the WVU Health Sciences Center with a short presentation about drug and opioid issues in West Virginia. 
"We believe one third of West Virginians use illegal drugs," Winstanley said. 
She said that in the United States, statistics show there are 192 drug overdose deaths per day.
Laura Jones, who started a syringe exchange program in West Virginia in 2015, talked about how this program was created for people to come into a professional setting and get help. 
Syringe or needle exchange programs are when drug users can trade their used needles for clean syringes through a county health office or other clinic. Some counties and municipalities in West Virginia implement these programs in hope of driving down diseases and overdoses associated with dirty needles.
Jones also talked about the difficulties of getting pharmacies in the area to give people naloxone, or Narcan, the lifesaving medication used to rapidly reverse an opioid overdose. These pharmacies were saying 'we don't want these folks in our pharmacy,'" she said. 
Former drug and opioid users who have now been sober for many years were also on the panel. They shared their stories about the way they were treated in the past. 
Ryan Feldman, who was in the Netflix documentary "Recovery boys,"  a story about recovering opioid users in Preston County, said that many of his encounters with nurses were very unpleasant experiences.
David Morgan talked about how he doesn't want to carry naloxone for himself, but rather for his friends and acquaintances to help them when they need it. 
During this event, the D.A.R.E. was mentioned and how this program may have been effective if it was properly executed, including educating students on drug use throughout their early lives.
Morgantown Police Chief Ed Preston said "D.A.R.E was not designed for just fifth graders, but for kindergarten through 12th grade." 
Preston talked about how in our area, there is not a sobering center to take users who just overdosed or are struggling to stay sober. He said it would be extremely helpful to implement one so that the hospitals aren't getting filled up with patients.