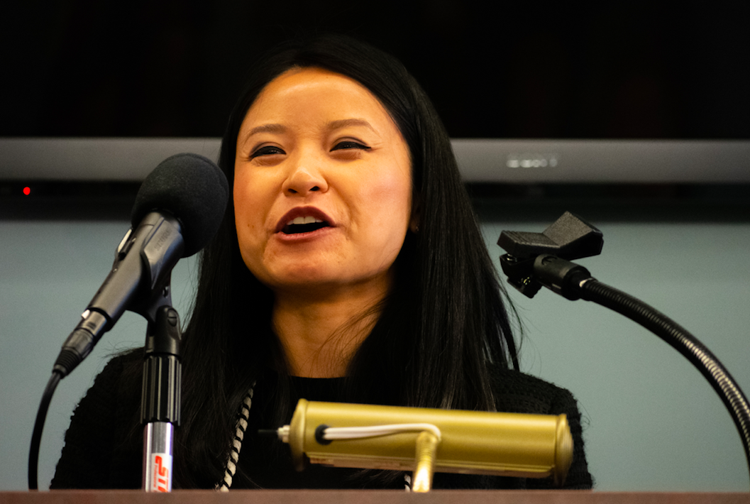 WVU could soon be involved in transforming the future of transportation.
Officials from Virgin Hyperloop One visited WVU on Friday to discuss how the company plans to revolutionize travel with its new mode of transportation and how it's considering WVU as a potential location for a certification and testing facility.
"What we're working on now is we are looking for a home for a Hyperloop certification center, and we're working with the state of West Virginia to understand how we can partner together to make that a reality," said Diana Zhou, director of project strategy at Virgin Hyperloop One.
Virgin Hyperloop One is a company from California that builds and tests high speed vehicles, or pods, that float above the track using magnetic levitation and are electrically propelled through a low-pressure tube below ground. The goal of the Hyperloop is to transport people faster and more efficiently.
West Virginia is one of 22 other states that plan to submit, or have submitted, a request for proposal (RFP) to Hyperloop One for a certification and testing center, which will conduct high speed transportation tests and develop the certification processes around portal operations.
West Virginia University and Marshall University plan to partner with and support Hyperloop One by providing expertise to the company in the development of the transportation system. 
"With the Benjamin M. Statler College of Engineering and Mineral Resources, we are ideally suited to partner with Virgin Hyperloop as they embark on their new venture," said Earl Scime, interim dean of the Statler College of Engineering and Mineral Resources. 
WVU is a R1 university, and Scime said for over 125 years, WVU has been training engineers that have made major contributions to the nations progress in computing, transportation, mining, energy production and manufacturing.   
"The first thing that we're looking for is the land and the infrastructure that is available," Zhou said. "What we're looking for in the certification center is roughly a stretch of land that's about six miles long where we can build our tube and guidance system [and] where we can continue to do testing and certification of the system at that location."
Zhou said that Hyperloop is also looking at support from the research and academic institutions in the areas that applied and how the company can work together with universities and rewards partners to build this new mode of transportation.
"We have a pod that is similar in some ways to an aircraft and similar in other ways to a train," Zhou said. "Understanding the boarding and onboarding process is going to be one of those things that we test and certify at this facility itself so it is not just testing for speeds, but it is also testing for operations and certifying foot operations."
Hyperloop One will not only bring a facility that tests pods traveling at potentially 600 miles per hour, but the company will also bring jobs to West Virginia.
"We as Virgin Hyperloop One, and our investors, are prepared to potentially relocate a lot of our employees to build a facility here and with that comes jobs [and] investment to the area," Zhou said.
West Virginia Gov. Jim Justice also spoke at the event and advocated heavily for the facility.
"This system absolutely would transform our whole being in every way," Justice said. "Imagine getting in a pod and moving somewhere at 600 plus miles an hour and doing it with magnets. It's unbelievable."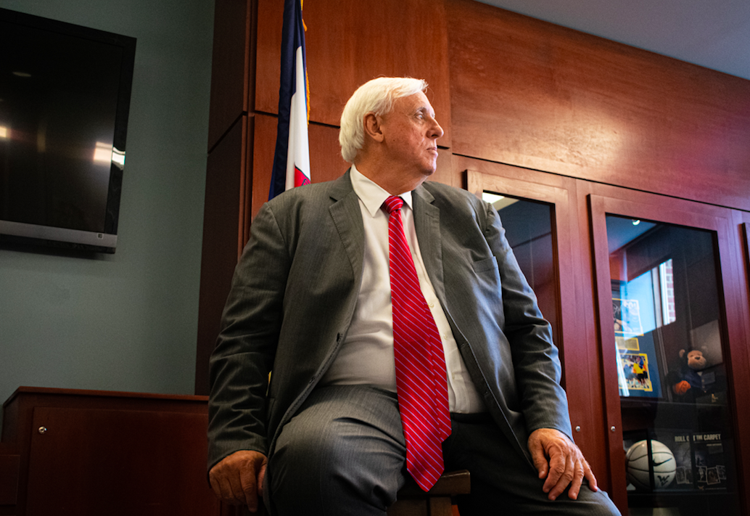 The deadline for applications is in mid-December and Hyperloop One officials said the company plans to start construction of the certification center in a few years.
Zhou said that Hyperloop One is hoping to make a decision on location by mid next year.
"As a company based in California, we don't want to come in and say that this is what it could look like here," Zhou said. "We want to actually hear from the state of West Virginia what this could look like in West Virginia, and we want to understand how we can develop not just the physical infrastructure here but how we can really develop the expertise with suppliers [and] with the universities to do a lot of those manufacturing assembly operations here."