Due to the recent incident that occurred with Alpha Phi Sorority, the West Virginia University Collegiate Chapter of the NAACP has created a statement urging the University to take immediate action on racial insensitivity on campus. @WVU_NAACP @WestVirginiaU @region3naacpyc pic.twitter.com/o81EAAaRUO

— WVU NAACP (#38AF) (@WVU_NAACP) March 6, 2019
Update: Headline and article changed to include WVU news release information on Sunday night…
The WVU chapter of the NAACP issued a statement on Wednesday to the University disapproving the way WVU handled its investigation into the hanging baby doll, which had a blackened face, found at the Alpha Phi sorority house.
On Sunday night, WVU issued a statement to the DA saying that the baby doll incident "was not one of intended black face." 
"Although the investigation found it not to be intentional black face, the incident is very offensive to African American students due to the history that lies behind blackface and lynching," WVU NAACP President Stephanie Buggs wrote in the letter.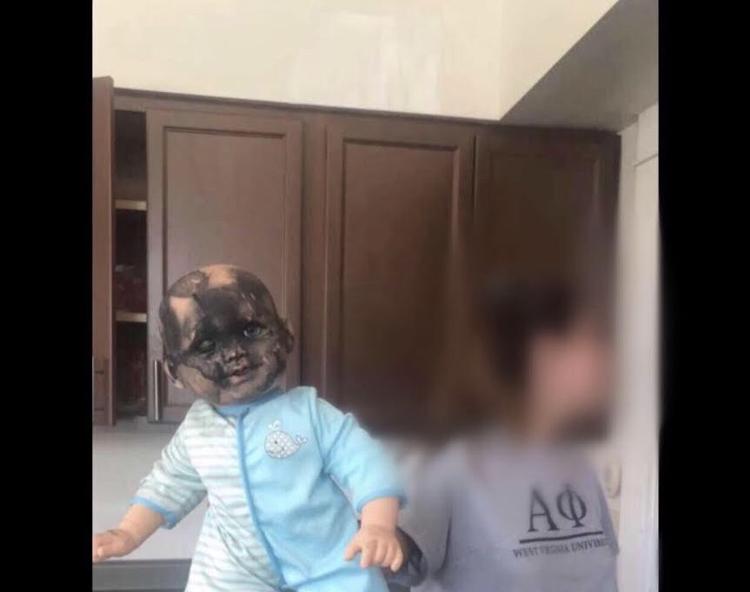 Buggs wrote that the requirements given to Alpha Phi by WVU and the investigation itself were not sufficient enough to make significant change.
"Although the University has spoken up about the situation, it is not promised that there will be real change to prevent this from happening again," Buggs wrote.
The letter also referenced former Theta Chi member Menos Hiras, who last year used multiple racial slurs in a viral video taken at Whisper Nightclub. Hiras has since left the University.
"Although the University is speaking on these events, actual change is not being implemented onto its students," Buggs wrote. "If situations like this are handled when they first happen, it will work to prevent them from happening again. The way that the University handles situations like this needs to be critically examined to find solutions to prevent this from reoccurring."
Buggs finished the letter by saying: 
• University officials need to implement diversity training into student organizations, including Greek life and into First-Year seminar classes to teach students about key concepts related to identity, bias, power, privilege and oppression, help them to understand the benefits of being part of a diverse community, and to develop skills related to ally behavior, self-care, and creating inclusive spaces.
• University officials need to revise the Campus Student Conduct Code to not only address discrimination, but also racially insensitive actions such as blackface, lynching and the use of derogatory racial terms.
• A strong reminder be given to all students, saying that this type of behavior will not be tolerated and is not accepted.
• University officials need to provide timely updates on the process of the above to ensure that this problem is not swept under the rug.
When asked if the University wanted to give a response to the NAACP statement, WVU Spokesperson John Bolt wrote in an email, "Not tonight."