On Monday morning, around 1,300 WVU employees received an email offering them a potential voluntary separation from the University in exchange for a year or half a year's pay.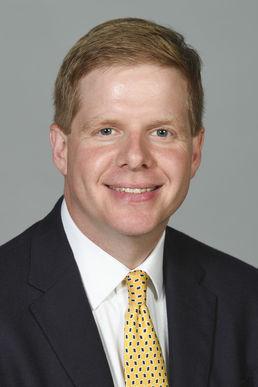 WVU Vice President for Strategic Initiatives Rob Alsop told Hoppy Kercheval on WV MetroNews "Talkline" on Monday that due to the minimal tuition increases and rising employee costs, the University needed to clear $14.8 million from the 2019-20 budget to stay afloat.
"We'll be offering to certain employees, those with 20 years of experience or more, the opportunity, again this is voluntary, if they want to, to separate from the University," Alsop said on the radio show. "If they do that, there would be a buyout that they would be entitled to."
In an interview with the DA on Tuesday, Alsop said around 50 or 60 employees had already reached out to WVU and inquired about the option, called the Voluntary Separation Incentive Plan (VSIP).
Alsop said the makeup of those 1,300 eligible employees is not a 50-50 distribution of faculty and staff, but close. Staff at WVU include departments like Facilities Management and University Police.
WVU President E. Gordon Gee told the DA in March that because the state stabilized the University's funding for the next budget year, any tuition increases would be 'modest.' The WVU Board of Governors voted earlier this month to raise tuition about 1.4% for both in-state and out-of-state residents next year, which is the lowest increase in 20 years.
However, Alsop said the minor tuition increases weren't enough to cover rising employee and goods and services costs, which is why the VSIP program was implemented. He said some employees received a pay raise last year, which added to the rising costs.
"We just thought we needed to do this sort of broad program to make sure that we can hit our cost-reduction target," he said.
Alsop told MetroNews the University is aiming for a little less than 10% of employees to make it all the way through the program.
"Most of those employees are happy and not ready to retire or separate," Alsop said. "From that, a small fraction of that [1,300 employees], we think, less than 10% would make it all of the way through the process. We think through that ultimate savings to the University on an annual basis would be about $7 million," Alsop said.
Asked by the DA what would happen if the University couldn't come up with the near $15 million it needs to balance the budget, Alsop said WVU has experience in maneuvering budget cuts due to funding cuts from previous years.
He added the University may see higher retention rates than anticipated next semester and also the size of next year's freshman class has not been determined.
If an employee is approved for the program, they can choose to exit the University on Dec. 31 and receive a full year's pay. If an employee were to leave at second exit date, June 30, 2020, they would receive a half year's pay.
In an interview with the DA in September, Gee said he was in favor of privatizing some utilities on campus, like the University did with Sodexo for dining. Alsop said this program is not directed toward privatizing future utilities, like Facilities Management, and they don't have any current plans to do so. 
"This move really isn't about where we think we have workers that aren't productive or a model that's not working as well, this is really -- we need to reduce some costs so that we remain strong from an overall budget perspective," he said.
Any eligible employee who are open to receiving a buyout must respond by May 5 at 5 p.m., according to MetroNews. WVU will be holding Campus Conversations events about the VSIP program on Thursday from 10 to 11 a.m. in the Erickson Alumni Center and on Friday from 1 to 2 p.m. in the Mountainlair Ballrooms.