WVU Online will begin charging an additional support fee for online courses starting in the Fall 2019 semester.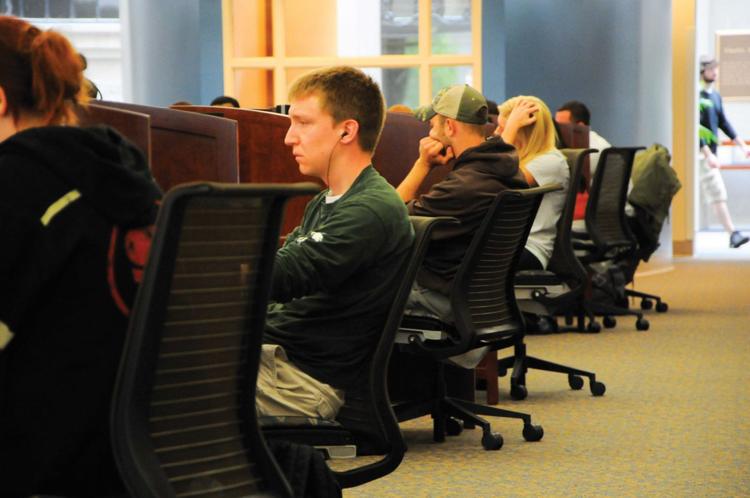 The fee is $25 per credit hour, but caps at $75 per online course. Therefore, students taking a course worth more than three credit hours online will only have to pay $75, but students who take multiple online courses will have to pay for each individually.
According to the WVU Online website, the new Online Learning Student Support Fee was implemented due to the ease of enrolling in online courses. The website says the convenience of these online courses come with additional expenses to the University. 
Keith Bailey, Dean of WVU Online, said beyond the convenience of online courses, the fee is meant to ensure they are accessible and offer the same resources that on-campus classes do. Bailey said although it is ultimately the choice of the faculty member teaching the course, additional resources may eventually be offered.
"We may be able to provide additional sections of certain courses as a result of being able to fund more instructors to teach courses," Bailey said. "Things like tutoring could become more available, and certain courses could do proctoring."
However, there are exceptions to the additional fee. Bailey said if an on-campus student has a required course that is only offered online, the fee will not apply to them. High School Access courses, study abroad courses, summer graduate remedial medicine courses, professional development and other tuition-waived courses are also exempt from this fee, according to the WVU Online website.
Other variations that come with the fee depend on if the student is full-time online or an on-campus students taking online courses. These variations depend on the program the student is enrolled in. 
The WVU Online website states students in the general business undergraduate program, as well as the business cybersecurity, business data analytics, data marketing communications and the integrated marketing communications graduate programs may have contrasting fees.
With so many exceptions, Bailey said WVU Online is doing all it can to ensure the fee is only instated where necessary.
"We have scrubbed each one of the courses to make sure this is being applied to the right locations and being removed from in the correct locations as well," Bailey said.
Bailey said many other Big 12 schools charge a similar fee, but WVU's fee is nominal compared to what other schools are charging.
The WVU Online website lists multiple schools that charge a similar fee, including Texas Tech University, which charges $35 per online credit hour, Oklahoma State, which charges a $95 to $100 per online credit hour and Texas Christian University, which charges $125 per online credit hour. 
"A lot of these courses are offered as an option for students to take extra credits or enhance their experience throughout the academic year," Bailey said. "We understand the importance of providing this as an option so people get through their degrees in a timely manner, but we do need to make sure we are able to offer those courses and are able to support those courses."