Students and professors faced many challenges throughout the pandemic, particularly the transition to and from an online learning environment.
Associate Professor Lisa Weihman found each learning platform comes with its own accessibility challenges for students.
"I think accessibility is always key for anyone's learning," Weihman said. "If you have a barrier to accessibility, you are always only going to get part of the message of the class."
Weihman, who holds a doctorate in English, was one of seven instructors to receive the Universal Design for Learning (UDL) grant offered by the WVU Teaching and Learning Commons and the Office of Accessibility Services this summer. The grant includes a $3,500 stipend to further develop course content.
UDL provides professors with a framework to make learning accessible to all students.
Professors who are awarded the grant collaborate with instructional designers from the Teaching and Learning Commons and work with accessibility services to create audio and video captions.
Like many professors at WVU, Weihman has spent more than a year teaching in an online, in-person and hybrid format. She spent this time adjusting her teaching style to match her students' accessibility needs.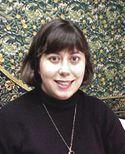 "Offering choice in a class allows students to work toward their strengths. I think about this a lot in teaching in terms of how the material reaches students, that there isn't simply one way that students are going to hear something and learn it or see something and learn it," said Weihman. 
Weihman applied for the UDL Grant in the spring of 2021. After receiving the grant, she worked alongside Amanda Tracey, an instructional designer with the Teaching and Learning Commons, to restructure one of her English classes on eCampus.
They found new students often had trouble adjusting to eCampus.
"I have had several students who are, in particular, first-year students, who just did not understand eCampus at all," Weihman said. "And I think that faculty, including myself, often assume that eCampus is really easily accessible and apparent to new students and that they just know how to use it."
As part of Weihman's eCampus restructure, students now have multiple options for submitting assignments. Essay assignments can be turned in as traditional written documents or as audio recordings of students reading their essays aloud.
Weihman said she hopes the University will consider increasing learning accessibility for all classes.
"I do think that being forced to adapt to new circumstances has increased the possibility that some of us are going to change in ways that will help students," she said. "I think that hasn't been universal at WVU through the pandemic, but a lot of faculty are trying very hard to meet students where they are and to meet the circumstances."
Weihman's experience with the UDL Grant and eCampus restructure is still ongoing. She said she is eager to see how this semester concludes and hopes for success with her new class model that will hopefully be incorporated into her future courses.
"For me, it was about opening up the idea of accessibility to go beyond the idea of disability and more to the idea of learning differences and learning preferences and how that could be incorporated into the class," Weihman said.