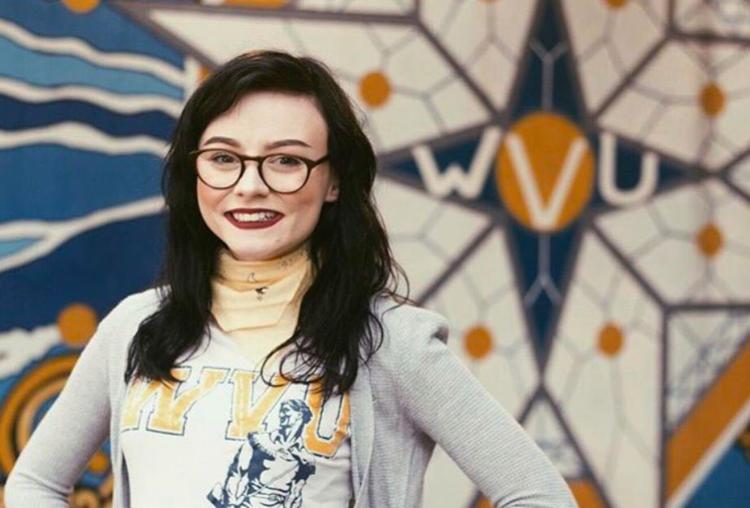 The depths of one West Virginia University student journey through depression and sexual assault can be found in her recently published chapbook.
"I wrote this during my senior year (of high school) when I came out about my sexual abuse to a lot of friends," said Shan Cawley, WVU senator. "This book began as a kind of catalyst to record and write down the feelings that I felt because they were very strong and very deep. I was going through a very hard time, and it was something that really allowed me to heal."
'depression is a thunderstorm and i am a scared dog' contains 43 pages filled with poetry about the way mental illness shapes one's life.
Recently elected as a WVU Student Government Senator, Cawley has spoken about her sexual assault numerous times to advocate for others who have experienced the same abuse.
"I remember when I was reading my first poem about my sexual assault, I felt really emotional that I've never really had before and I kind of felt myself reliving a lot of things that I've gone through," said Cawley. "The thing about going through sexual abuse is that you never really get away with it. You kind of just learn to cope with what has happened and come to terms with it."
Weirton, W.Va. native Cawley grew up with very little. Having her story published has given her the chance to see that any individual from any socioeconomic status can achieve anything.
"I come from a place that doesn't have a lot, my parents don't have a lot of money," said Cawley. "I come from absolutely nothing and for someone like me to have accomplished such a feat that I never thought was possible because of my socioeconomic status. It feels amazing."
Cawley started submitting individual poems to the publishing company, Maudlin House back in 2015. 'depression is a thunderstorm and i am a scared dog' can be found at https://maudlinhouse.net/product/depression-is-a-thunderstorm-and-i-am-a-scared-dog/.
Another chapbook of Cawley's, 'watermelon at an indian buffet,' will be published early this fall.