Now 20 years removed from the events of Sept. 11, 2001, Dr. Heather Stephens is one of the countless Americans whose lives were forever impacted by the darkest day in United States history.
Stephens, then a business development manager at Verizon in Washington, D.C., says the morning of 9/11 was as unassuming and peaceful a day as any. Going against her normal routine, she decided not to listen to that morning's news and left for work, yet to hear of the horrors that were unfolding in New York City.
"I think I was probably one of the only people in the country that wasn't aware of the situation in New York at the time. I got on the metro for work, and actually rode it through the Pentagon Station. I got off and walked up to the street, and it was just the most beautiful day," Stephens said. "I was walking across the street to my work, and I heard a low-flying plane. Given that we were about a mile from a national airport, it wasn't that strange."
"It didn't occur to me that it was lower than normal. About a minute later I heard what sounded like a bomb going off. While I couldn't see what had actually happened, I turned and just saw black smoke coming up from behind [the Pentagon]," she added.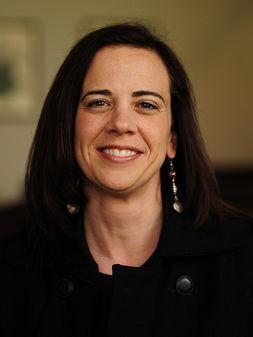 As for Stephens, now an associate professor of resource economics and management for West Virginia University, she thinks the nation will forever be impacted by the events of 9/11.
"I don't think things really ever felt normal again, it was all still so surreal," said Stephens. "But immediately after 9/11 there was a lot of unity around the country, and I really think that helped to get through the tragedy."
Stephens' story is just one of the many accounts that, now two decades later, help piece together and make sense of the tragedies that unfolded that day.
For those present in New York City on the morning of 9/11, they did not have the blissful luxury of being unaware as Stephens did. The horrific images of planes being flown into the World Trade Center are imprinted into the minds of all those who had the displeasure of witnessing it in real time.
WVU administrator Michael Weber was a New Jersey resident at the time and watched helplessly as the chaos ensue.
"I actually slept in that day, and my mother called me in a frantic panic, telling me to get up and that something had happened in New York. So, I turned the TV on, and that's when I saw what was going on," said Weber as he recalled the events of that morning.
"I grew up right across the river from New York, so I got dressed then my brother and I went outside to see. We stood there the entire time and watched everything unfold, from the second plane hitting the south tower to both towers collapsing," Weber added.
In the weeks that followed, Weber joined the thousands of volunteers that worked in cleanup crews on Ground Zero. After the events of 9/11, he decided the Navy and served for 12 years.
He says it was an easy decision.
"9/11 inspired not only myself, but a lot of people to become a part of something bigger than themselves," said Weber. "After that day I kind of woke up, and I just felt like I needed to do something."
Now 20 years separated from the tragedy, Weber is another reminder of the many Americans who have put their lives on the line to prevent something similar from happening to this nation again.