WVU has undergone quite a few changes this year, including the LGBTQ+ Centers' move from Hodges Hall to Maple House back in February.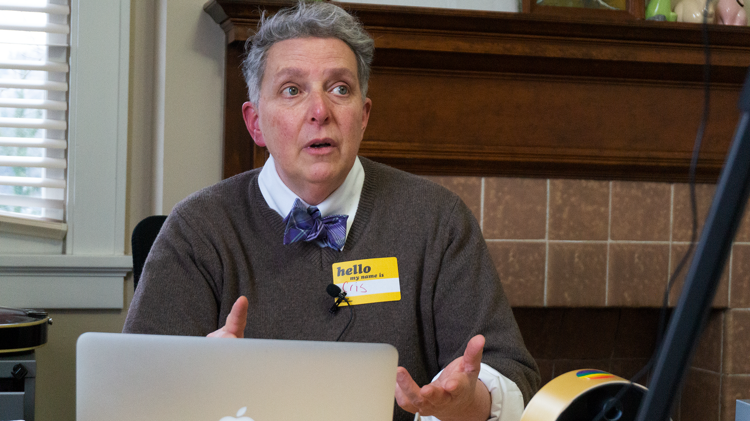 "We really liked Hodges for its convenience to the PRT, but Maple House is a beautiful location, with multiple rooms for meetings, drinkable water and a usable kitchen." said Cris Mayo, LGBTQ+ Center director. "It's nice to come down the stairs from our offices and see students doing group study sessions in the living room, community-building projects in the dining room and sometimes working on craft projects in the basement."
The LGBTQ+ Center is available to all WVU students, faculty and staff, providing a safe space that offers inclusive programming and outreach initiatives.
Even early on in the semester, the center has many programs and initiatives underway.
"So far, we've had panels like Black LGBTQ+ Issues on Campus, video showings, a Conversations with Cops event where we trained one another on issues important to each, a pre-graduation picnic for LGBTQ+ and ally alumni, friends, and family and a 'Welcome Back' party that had more than 170 people coming over to learn about campus and community organizations where everyone met new friends and enjoyed refreshments," Mayo said.
Several other events are coming up on campus, including 'Learn from Queens: Diversity and Drag,' which will be held on Sept. 19 from 6-8 p.m. in the Gluck Theater.
"We'll be discussing diverse histories of drag, including vaudeville, Harlem Ball culture and more recent drag productions in popular culture," Mayo said. "Our point is to highlight what we learn about drag, race and gender, while also having local queens come to do their performances."
Those who attend the upcoming event can expect to learn more about the history and interact with members of the drag community.
"The night will start with a mini-lecture on drag history, then move to great performances to highlight our community's talent, with an opportunity to do a question and answer with such local notables as Robin Hearts Love."
Those looking for more information can stop by the LGBTQ+ Center located at 724 College Avenue.