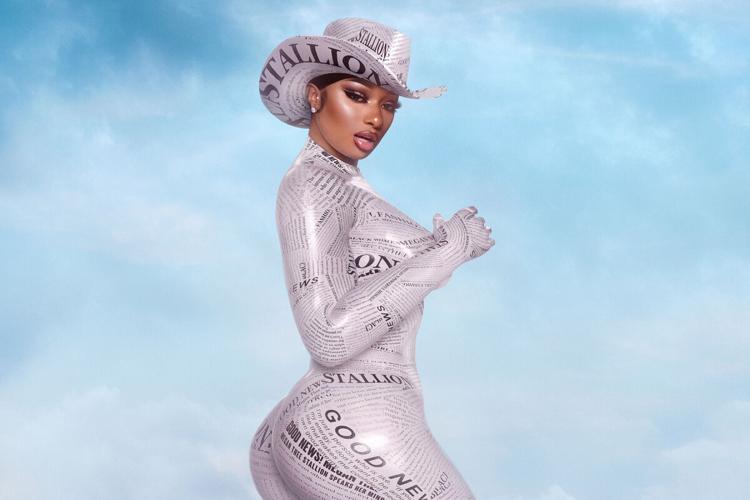 Megan Thee Stallion always had to fight to prove herself, whether that be in the male-dominated XXL 2019 Freshman Class, the court case against her former record label 1501 Certified Entertainment who she claimed tried to stop the release of her EP "Suga" or the recent Tory Lanez incident where speaking out as the victim of an alleged shooting by the male rapper garnered her a storm of misogynistic backlash.
Yet in all these cases, Megan stood her ground firm delivering a blisteringly confident freestyle in the 2019 cypher, getting her EP released March 6 after prevailing in court, and turning the hate comments over her injuries into an urgent discussion about protection of black women with a New York Times op-ed piece in October.
Her confidence within herself has been an inspiration to many, and that couldn't be more aptly expressed than on her debut album, "Good News," a rowdy display of the "Houston Hottie" she's commonly referred to at the height of her creative talents.
The opening track "Shots Fired" sets the self-assured tone, a ferocious response to Tory Lanez's denial of the attack that addresses the elephant in the room by sampling Notorious B.I.G's "Who Shot Ya?" with a fiery stare.
From there, we get a series of sexy bangers we've come to expect from the post-"WAP" rapper. "Do It On The Tip" featuring City Girls feels like that summer hit's spiritual successor as a bold embrace of women's freaky side. A similarly fun R&B cut is "Freaky Girls" accompanied by a swooning SZA chorus and produced to perfection by legend Juicy J.
However, it's Megan Thee Stallion's solo ventures that prove to punch the hardest.
"Circles" finds her relentlessly flowing over lyrics about not putting up with mens' shenanigans. "Look, why you wanna do a bad bitch wrong?/'Bout to make this every bad bitch song," she asserts on the chorus showing how unfazed she has become to these troubles next to her self-love.
The energetic beat reminiscent of a high school basketball game on "Sugar Baby" has instant hit potential as Megan spits the bar, "Invest in this pussy, boy, support black business," and the brilliant whistle sample on "What's New" soars with Megan as she calls out the haters over a deep trap beat.
Amidst the seventeen tracks of steamy swagger, it's "Outside" that shines as the album stunner, an honest, uplifting track about where Megan stands now guided gracefully by a goosebump-inducing electric piano. It's a moment showcasing how being so comfortable with yourself that you're able to put that person first can feel like the ultimate victory, one she has certainly earned.
There are a few stumbles within the features— DaBaby and Young Thug stick out as stubbornly complacent in failing to meet the demands of Megan's sound— and some of the more pop leaning tracks ("Intercourse" and "Don't Rock Me To Sleep") feel a little underdone, but they are easy to forgive in the face of so much growth.
Megan frequently referred to her past projects as mixtapes or EPs in a recent interview with Entertainment Tonight, an album to her "felt like marriage." If that same rule applies here, her bouncy confidence provides something ceremonious for us all: she chose the right album to finally get hitched to.