There are already too many distractions for advertisements to be placed beside crosswalks.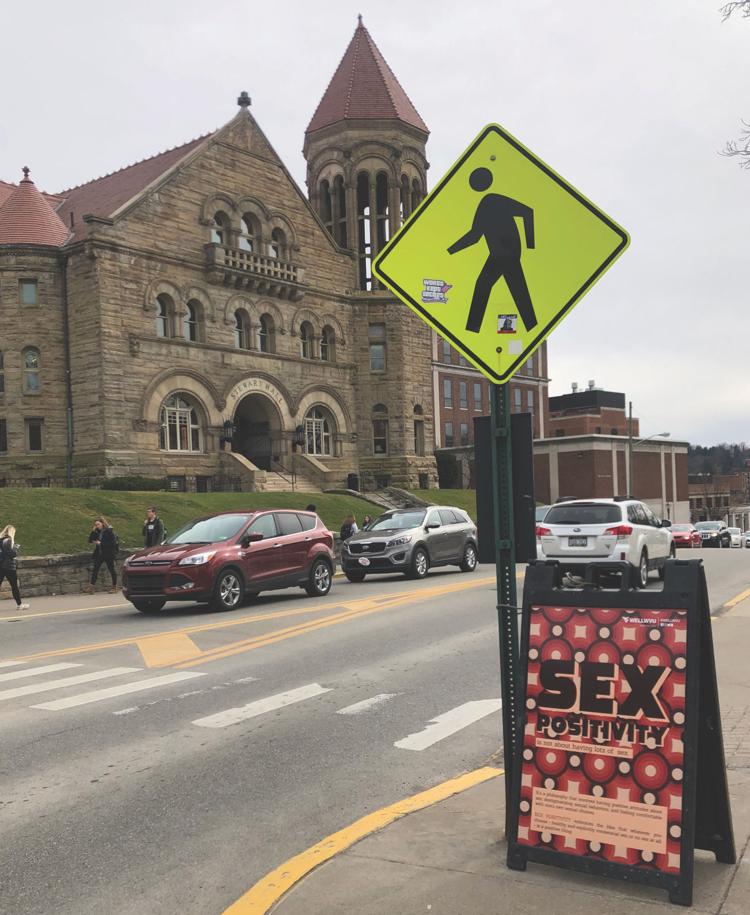 Distracted driving and walking, as well as inadequate infrastructure, are by far the most substantial factors affecting pedestrian safety. Those factors are complex to address. Adding an advertisement beside a crosswalk, which draws a driver's eyes away from pedestrians, is a safety risk that is an easy fix. Just remove the sign.  
The sign, in front of the Mountainlair, promotes sex positivity, which is a great thing. But mixing sex and crosswalks is not smart. Drivers should see the pedestrian crossing signs, the crosswalk and pedestrians without the added distraction of being taught about sex positivity. "Sex" will draw stares at the exact time drivers should be at their most attentive.