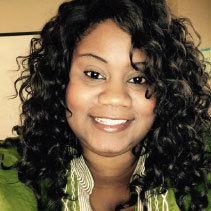 Every 92 seconds, an American is sexually assaulted, according to the Rape, Abuse and Incest National Network (RAINN). One in 3 female students at West Virginia University will become a victim of sexual assault. In fact, college-aged (18-24) women are three times more likely to experience sexual assault than their peers. The statistics escalate in the LGBTQIA+ community. Twenty-one percent of transgender and gender nonconforming college students have been sexually assaulted.  
The formal definition of Sexual Assault: Sexual assault is any involuntary sexual act in which a person is coerced or physically forced to engage against their will, or any non-consensual sexual touching of a person. Sexual assault is a form of sexual violence, and it includes rape, groping, forced kissing, child sexual abuse, or the torture of the person in a sexual manner. Approximately 38% of rape incidents are committed by a friend or acquaintance of the victim.  
The question becomes, does the average student know how to combat sexual assault and harassment on their campus?  Unfortunately, the answer is No! The WVU Peer Advocate Program was created to be a confidential resource for West Virginia University students who have been affected by power-based violence, such as sexual assault. Peer Advocates are trained in bystander intervention and mental health first aid to assist students who have suffered interpersonal violence or discrimination on or off campus. Training each semester includes all areas of cultural, religious and LBGTQ+ reporting and advocacy.  
The WVU Peer Advocate Program's ultimate mission is to eliminate sexual assault, domestic violence, dating violence and stalking (personal power-based violence) within our community by providing victim-centered service, primary prevention, advocacy and leadership.  Research shows only 4% of perpetrators are responsible for incidents involving interpersonal violence like sexual assault on campus.  Through innovate hands of workshops and resource information events Peer Advocates are empowering their fellow mountaineers to STOP. ACT. RESPECT. all mountaineers by being encouraging students to be Prosocial Bystanders when witnessing acts of violence or discrimination.  
Whether you are a Resident Assistant, sorority sister, fraternity brother, athlete, student leader, friend or peer, take action to prevent sexual assault. Together we can change the culture about sexual assault on this campus, but it won't happen without a change of attitude towards sexual assault and how we treat survivors.  More than 50 percent of sexual assaults at WVU occur during the red zone (beginning of August until the end of November). To start changing campus culture, students must agree to report sexual assaults, help survivors and condemn violence against students on our campus.  
We must start by hosting Consent, Title IX and Bystander workshops to better inform the campus community about sexual assault and harassment.   Also, speaking up when and reporting sexual assaults when they happen.  We encourage all  students, faculty and staff to take the Bystander Pledge: 
This is a pledge to make to yourself; to remind you of the important role you play as a bystander and to remember to make a difference in your community. 
Stop, Act, Respect, Don't Be a Bystander! 

I pledge to never simply be a bystander, by taking this pledge, I also agree to do the following: 
No longer be silent when a potentially dangerous situation occurs 

Find a way to intervene in any situation that potentially could cause harm to another person 

Endorse the values of safety, victim support and intolerance of all forms of violence 

Change anything I may be doing that contributes to events that may result in violence and/or harm to others as well as myself 

Support and encourage others in my life to take responsibility for ending all forms of violence 
Support and find help for those who have experienced a violent or potentially life-threatening event. 
Visit www.TitlIX.wvu.edu to request a Consent or Bystander workshop or to learn more about becoming a Peer Advocate.