In the words of Kendrick Lamar, "I'm mad, but I ain't stressing."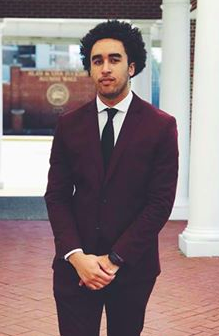 I'm not here to grandstand or anything, so I will get straight to the point.
I ran against Riley Keaton in an SGA election, and since his defeat, he has gone out of his way to attempt to discount any achievement and/or progress my administration has made. However, his allegations are clearly from a place of hatred and a general lack of knowledge. I am also not interested in giving him the "political fight" he clearly wants, but I believe it is important that people know the truth.
Let's take a look at Riley's claims and break them down in a way that is clear and factual.
First, I was found guilty of violating our elections code. You can find the full story posted here. However this was based off a misunderstanding, one in which I take full responsibility. This also took place prior to campaigning and played no role in Unity's sweeping victory. The students heard our story and voted us in. Even after this article was blasted out, we beat our opposition fair and square, leading by a substantial amount, and anyone who tells you that Unity won based off anything other than our platform and quality of campaigning is lying to you.
Second, have I appointed a biased elections committee? The elections committee has always been appointed by the sitting administration, as established by precedent. After confirming with the past three administrations (MADD, Forward, Let's Talk), every single one of their chosen elections chairs have been appointed internally. This year, Student Engagement and Leadership recommended Steven Treadway's appointment, as the current elections code requires (a decision made by the administration Riley served on last year). I decided to recommend Steven to the Assembly because I believe he is fully competent of the job and has the ability to remain impartial. What Riley fails to mention is that I actually ran against him in the previous election. Treadway, the current elections chair and Chief Operations Officer, had enough drive and respect for the student body and the future of SGA to continue being part of the association after losing the election - this respectful doing is something that Riley and many of his team members chose not to do after an invitation was extended. Other than the appointments to election committee, I have been completely absent from the elections process.
Third, the accusation that I expanded our assembly to include law school representation as a favor to one law student is arguably the farthest reach in his claims. As a vital part of this University and the only law school in the state, law students deserve to be represented in SGA, and I will not apologize for giving them a seat at the table. The addition of law school representation to the Assembly was not sparked by any motive to acquire larger grant funding. In regard to the law school's "attempt to defraud the SGA", Keaton is well aware that these two events occurred in different administrations, one that he was a part of, and his attempt to conflate the two is an active attempt to mislead the public. In fact, the multi-organizational grant tier was a bylaws provision proposed and passed by the Humphrey-Smith administration to prevent this scheme and happened before any law students took their seat on the assembly during the Obioma-Yachini administration. SGA did award a grant to Law School organizations on December 5, 2018 on Financial Bill 2018-17 (Title V) for their annual Barrister's Ball under the specially considered, multi-organizational grant tier to include the Class of 2021, 2020, and 2019 and the Student Bar Association. Unlike the debate that surrounded Law School organizations' grant application under the Humphrey Smith administration, their grant application under the Obioma-Yachini administration passed smoothly through the Bureau of Finance and then the Student Assembly.
All in all, let me assure everyone that I am not attempting to bend the election to my will. To be perfectly transparent, elections stress me out, and I have chosen to stay away. The Realists have laid out a plan that include a tutoring marketplace, Focus has laid out a plan to continue efforts on pedestrian safety and SGA accountability, and Connect has made it clear they will prioritize service and sustainability. I'm telling every student to look into each group and make the decision they think is best. Whoever wins will have my full support, and I will remain at their disposal to make the transition as easy as possible as my predecessors did for me.
As Student Body President, I make it a point to meet with my biggest critics because I believe they add value. After slamming me online, Keaton agreed to meet up with me, his tone wasn't the same as the "tough politician" routine on social media. I tried to see if he could offer any means to achieving the goals he believed I should be meeting. He couldn't offer much more than "give the University a PR nightmare" to achieve change. As a proud Mountaineer and someone who has now been advocating for students in every area of this University since I stepped foot on this campus, this is something I cannot stand behind but will agree to disagree on, and let's be clear that Riley's article is an attempt to confuse the public and fulfill his agenda. It insults the intelligence of our student body.
In closing let me say to Mr. Keaton, don't publish falsehoods in order to besmirch my character and our hard work. I will fact-check you.