It's nothing personal.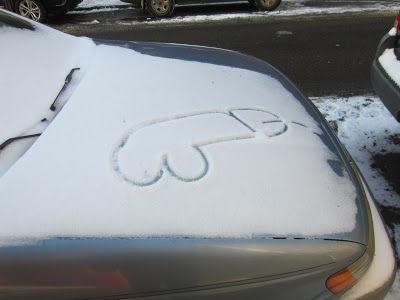 Your work is imaginative, if exaggerated and anatomically inaccurate. It's just looking out the window on a beautiful winter morning, I don't want to see penises traced into the snow.
It's gotten excessive. Penises across campus are traced on car hoods, on sidewalks and on wide expanses of grass. The entire snowy world is the canvas for these penis makers.
There's only one kind of cock I wouldn't mind seeing on a field each morning, and it's found on a farm. You have a right to express yourself, but can't you mix it up a little? Maybe throw in an inspirational quote or two? Please?