To WVU Students: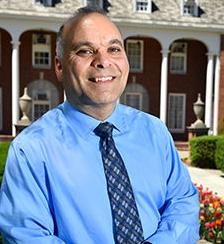 Halloween is always a popular night in Morgantown, and the addition of the Mountaineer game against the Baylor Bears is sure to add to the excitement.
We encourage you to make smart decisions – ask your friends to watch out for you, and you should do the same for them.
Costumes can be one of the most fun aspects of Halloween; as you plan yours this year, please keep a few things in mind:
• Use good judgment and avoid stereotypical or objectifying costumes
• Be respectful of other individuals, cultures and beliefs
• Keep safety in mind
• A costume or action that seems funny now and appears on social media might not seem so funny when seen by your family or a future employer
And remember, not everyone may appreciate your choice of costume while you may not like the costume someone else is wearing. Stay courteous and respectful.
The Office of Student Wellness, SGA and other student organizations invite you to celebrate Halloween with them! Putting on a great costume doesn't mean taking off your commitment to well-being and healthy choices. Don't get tricked into celebrating the season in a way that will cause regret. Treat yourself to some of these programs:
• SGA's "Puppy Party" on Tuesday at the Mountainlair Green
• "Trunk or Treat" before the WVU women's basketball game on Tuesday at the Coliseum
• A Halloween-themed exercise class on Thursday
• Night Zip-Line Canopy Tours on Thursday and Friday
• Collegiate Recovery Halloween Party on Thursday
• Climbing trip to Ascend in Pittsburgh on Saturday
For event and activity details, visit https://students.wvu.edu.
As a student, you represent the University at all times. Your actions reflect the entire WVU community, and we hope you will be mindful of this at all times, particularly on Halloween.
Let's Go!
G. Corey Farris
Dean of Students