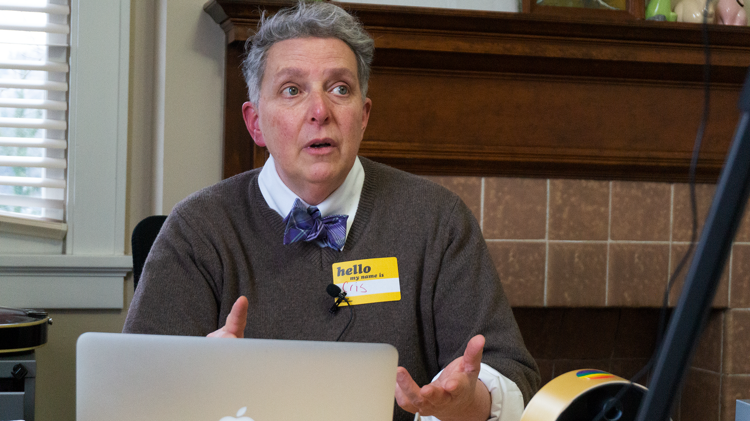 Dear Editor and Members of the WVU Community,
I write to welcome you all to an educational and entertaining opportunity, "Learn from the Queens: Diversity and Drag," Thursday, Sept. 19, from 7 p.m. to 9 p.m. in the Gluck Theater. Don't be afraid of the queens, fierce though they are. Take advantage of this chance to learn more, enjoy their talents, and ask questions. Many of us may watch what have now become more mainstream drag competitions like "RuPaul's Drag Race." But we may not all be aware of the long history of drag as a form of social critique and protest. You may have seen "Paris Is Burning," a documentary chronicling the Black and Latinx house competitions in the 1990s. But you may not be aware that the Harlem Ball tradition dates back to the early 1900s.
What may seem like new and spectacular art forms celebrating gender creativity are part of longer traditions of gender creative and queer communities, each of whom brought their own styles and approaches. Yes, drag can be the wonderful spectacle of feathered headdresses in the old Las Vegas showgirl style but it can also be the critical approach to race, gender, and sexuality reflected in the 1920s Harlem performances of Bobbie Minton (birth name, Gladys Bentley), in her signature tuxedo and top hat, flirting with women in the audience.
Like the Mattachine, for whom the first gay rights organization in the U.S. was named, cross dressers have long used masquerade to enable social critique. Drag queens, transvestites, and cross dressers have long been at the forefront of the fight for LGBTQ+ rights. Drag queens threw the first bricks at Stonewall, the first coffee cups at Compton's, and pushed the more mainstream gay organizations to think more critically about gender norms and racist exclusions. We should all know about trans activists like Marsha P. Johnson and Sylvia Rivera who advocated for the homeless and people with HIV/AIDS. We should all celebrate, too, the talents of our local community drag queens—Robin Hearts-Love, Demetria Blackwell, and Alexa B. Morgan.
I hope you will all join us for some education and some entertainment this Thursday. Sept. 19, from 7 p.m. to 9 p.m. in the Gluck Theater at the Lair.
Looking forward to seeing you all,
Cris Mayo
Director, LGBTQ+ Center