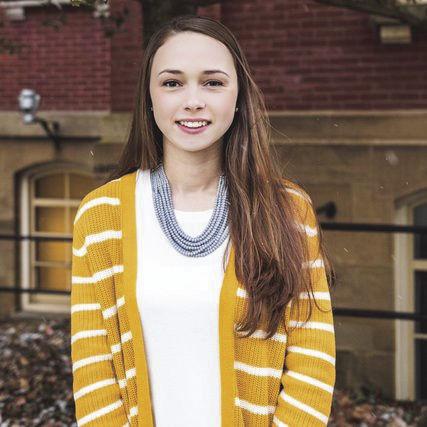 WVU Students,
Welcome back! The 2019-2020 Administration is looking forward to an exciting and productive year. Student Body Vice President Madi Matheny and I spent the summer planning for the academic year and meeting with administrators to lay the foundation for future SGA projects. The organization as a whole spent the first weeks of school visiting West Virginia's beautiful Hawks Nest State Park for our annual retreat, volunteering during Welcome Week, and having our first outreach event and meeting of the year, which included two pieces of legislation.
Our weekly meetings will now be held in Vandalia Lounge every Wednesday at 7:30 p.m. Additionally, we are introducing "working meetings" that will alternate every other week in place of our formal reporting meetings. These meetings will still be open to the public and include the Open Student Forum. However, only time sensitive legislation will be passed, and the rest of the meeting will be time for committees to congregate and plan; all students are welcome to sit in on these committees and partake in event planning.
For the month of September, SGA will be focusing on diversity and inclusion, which will be the topics for our 10 for 10 survey and monthly Town Hall on Thursday, Sept. 26. Other important events for SGA during September include: Diversity Week, Hazing Prevention Week, Safety Gear Distribution with UPD, and the West Virginia Climate Action Event. You can find more information about these on our website and social media.
In order to hold our administration accountable, we have laid out a themed monthly calendar to ensure purposeful advocacy and legislation on all student issues:
September: Diversity and Inclusion
October: Sexual Assault Prevention, SGA Day of Service
November: Safety
December: Academic Resources
January: Mental Health
February: Civic Engagement, Sustainability
March: SGA Outreach and Election Promotion
If you're interested in getting involved with SGA, our Intern Program is accepting applications until Friday, Sept. 13. The application is located on our website and Twitter. You can also join as a general member by signing up on WVUENGAGE. Additionally, we are searching for a Communications Coordinator, Graphic Design Artist, and Safety Committee Chair.
All the best,
Kate Dye
Student Body President