In an unprecedented year of constant anxiety and new challenges, many of us searched for normalcy in any place we could find it, and for film lovers, we were blessed with an impressive amount of great cinema to escape with. The resilience of the human spirit to make art was not lost in the madness, and each of these 10 films gave me a chance to laugh, cry, cheer, love, learn and grow in such isolating times.
It would be selfish of me to not share my excitement for these inventive comforts with the world, so here are my top 10 picks for the best films of 2020.
10. I'm Your Woman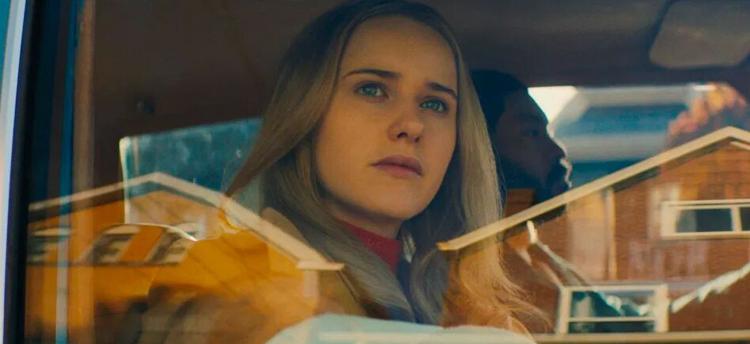 Much like director Steve McQueen's acclaimed "Widows" in 2018, this brilliant crime-drama from Julia Hart flips the script on the typical male-dominated genre by moving the female perspective to the story's center, producing an emotional core that gives weight to the unpredictability. Jean, played perfectly by the always wonderful Rachel Brosnahan, is forced on the run with her newborn child because of her husband's criminal actions, and it's up to Jean whether or not in the face of these consequences she comes into her own or loses it all.
It's this gorgeous arc of finding her own strength through the loneliness, of accepting the love of her child, that proves to be this gem's greatest asset: a lovely beating heart worth rooting for.
9. Palm Springs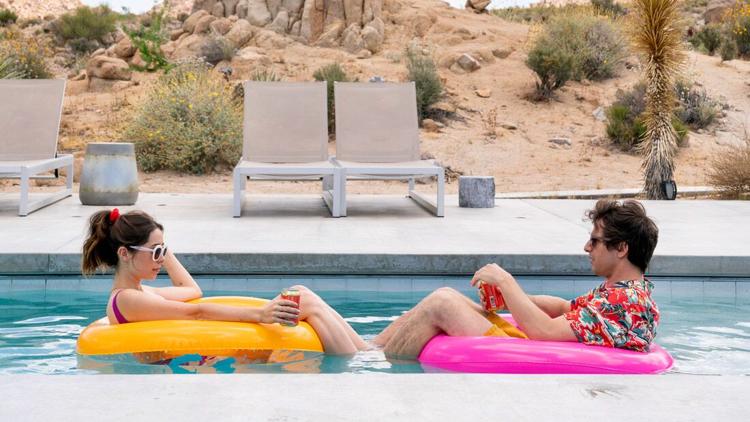 With an infinite supply of films using the "Groundhog Day" cycle, the trick to director Max Barbokow's witty time loop rom-com, beyond the electric chemistry of Andy Sandberg and Cristin Milioti, is how confident the film is to avoid the predictable despair involved with being trapped in an endless day. The unlikely pair find themselves forced to attend the same desert wedding for all of eternity, and yet we aren't bogged down by staple tropes thanks to Sandberg's sarcastic charm and Milioti's comedic countering jabs.
It's so clever with its playfulness that the genuinely romantic ideas that fuel the journey never seem like some eye roll-inducing mantra, but a comforting reminder of hope in a cold and lonely year. Love isn't easy, but embracing it may be the difference between surviving the monotony, and learning to enjoy it.
8. Never Rarely Sometimes Always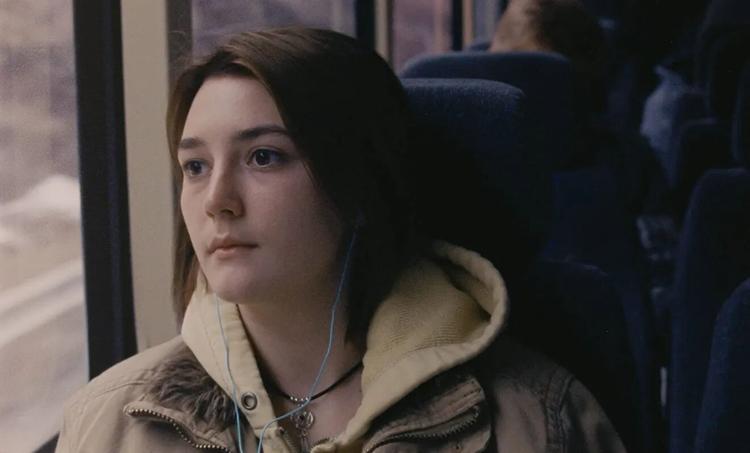 In lesser hands, Eliza Hittman's stirring abortion drama about two teenage girls traveling to New York City so the one can have the procedure would have fallen into many fatal pitfalls; there's the danger of coming across preachy, shattering realism with unrealistic teens, leaning into melodrama for support, but somehow Hittman avoids them all. The internal dread of pregnant Autumn is what's shown in focus, stripping away any political argument in favor of a showcase in humanity.
The silence speaks volumes, and star-making performances from both Sidney Flanigan and Talia Ryder fill the frequent wordless space with rich emotions. It's a true display of the medium's visual capabilities, and that passion for great filmmaking blossoms into a story that aches with a life of its own.
7. Nine Days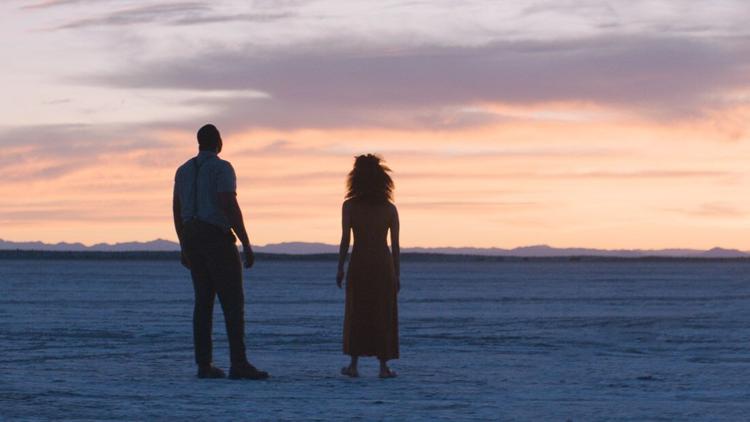 Though not officially releasing to the public until 2021, I was lucky enough to catch this powerful surprise at Sundance and couldn't see myself leaving it off of this list. Much like Hittman's film above, this high-concept piece about nine souls auditioning for a chance to be born should have been a pretentious mess, but director Edson Oda is more interested in exploring the fluid emotionality of his characters than some rigid construct on what it means to live. Zazie Beetz and Winston Duke (among a stellar cast) also standout as giving career-best performances here, only elevating this incredibly original concept into a moving drama that asks you to contemplate your own answer to life's biggest questions. As 2021 approaches us, I encourage you to keep your eye on "Nine Days" and Oda himself: both have undeniably bright futures.
6. Lover's Rock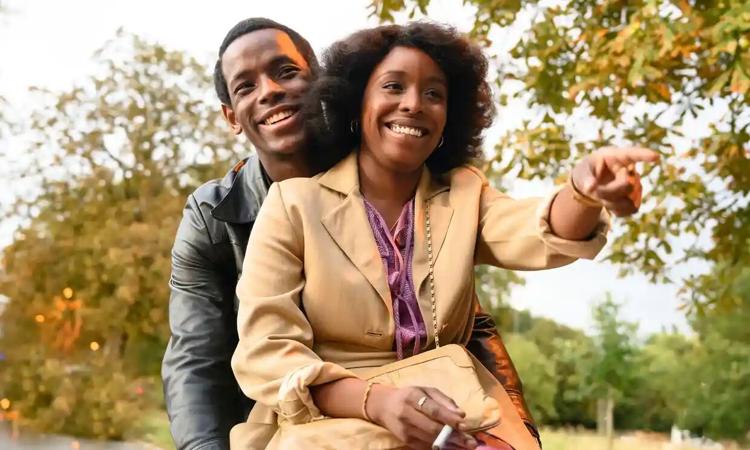 This delightful entry in Steve McQueen's "Small Axe" series thrives off of an exhilarating sense of optimism in a time where that's in short supply. Following a house party in 1980s London, McQueen's one night adventure is focused less on a single individual's arch — though Aubyn and Ward form a lovely connection —and more on the hypnotizing effect of what this party signifies. It's an act of rebellion, of freedom and a sense of unity amongst this community that no outside force will ever be able to take away.
The camera swerves around the dance floor capturing an acapella performance of Janet Jackson's "Silly Games," intimate comforts in slow dance sways, and the passing giggles that accompany the robotic chops of "Kung Fu Fighting." You can practically feel the joyous sweat that drips from each musical moment, and in only 68 minutes, I was transported to a place of hope.
5. Black Bear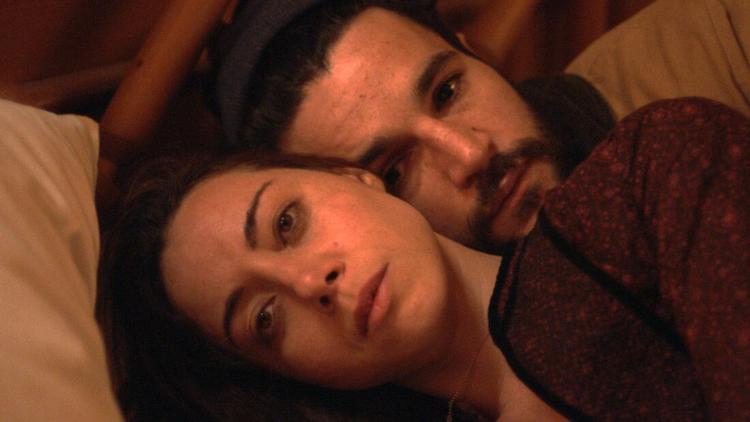 Featuring a career-best performance from Aubrey Plaza, this genre-bending exercise from Lawrence Michael Levine is the kind of cinematic firecracker that reminds you what originality looks like in its boldest, blaring fashion. What begins as a trio drama chamber piece (Plaza alongside the stellar Christopher Abbott and Sarah Gadon) abruptly shifts into a meta-examination of the art form itself as the characters and plot fold in atop each other.
It's extremely rewarding, and Levine respects his audience by allowing us to catch up with the madness rather than dumbing down his big ideas to ensure nobody gets lost. To say much more would ruin the surprises laced deep within this twisty picture, but rest assured, the choice to dive head first into this zany vision is one you won't soon forget.
4. Promising Young Woman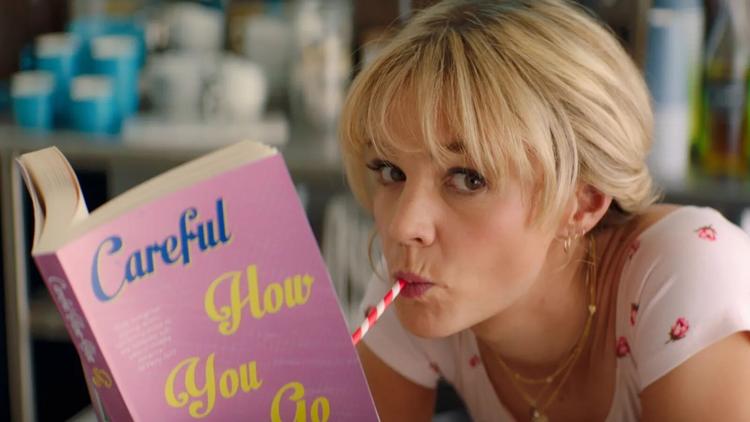 Emerald Fennell's rowdy debut is best defined as exhilarating: a candy-coated adrenaline shot with a lot to say and brilliant voices to say it. The script is whip-smart, balancing its playfulness and edge so carefully that both seem to surprise the other. Fennell's visual style behind the camera is consistently captivating, and Carey Mulligan delivers a true once-in-a-lifetime performance in a career full of highlights as Cassandra "Cassie" Thomas, a medical school dropout who spends her Friday nights pretending to be blackout drunk at bars and clubs, waiting for a "nice guy" to offer her a ride home, and when they reveal their true motivations, she reveals hers.
Even as the film ferociously moves through tonal shifts and one ripping the rug out from under you moment after another, it's Mulligan who keeps us grounded in Cassie's deepest grief and always hoping for her to achieve her own sense of happiness.
3. Spontaneous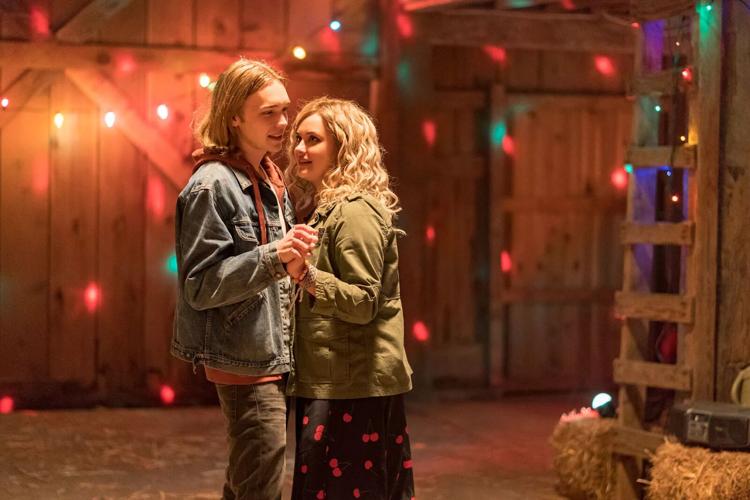 Based on the Aaron Stramer novel of the same name, "Spontaneous" is something of a miracle. We follow high school senior Mara (a never better Katherine Langford), who is dealing with a unique predicament: kids in her school are literally exploding (blood, guts and all) for no apparent reason, and she tries with her new-found love interest Dylan (Charlie Plummer) to manage through the madness. However, for as strange and seemingly distinctive as this scenario sounds, what surprises is how much it relates to the current state of isolation and stress we have endured. At times darkly hysterical and others painfully raw, this calculated river of emotions handles each tonal shift as fluidly as the last. Yet it's the striking finale and what it has to say in the face of the unprecedented that couldn't feel more timely and urgent.
Between the exceptionally lived in performances, respectfully complex characters and an ending full of thought-provoking amazement, it well surpasses its ingenious premise to become the kind of mature coming-of-age tale so rarely achieved in the crowded genre.
2. I'm Thinking of Ending Things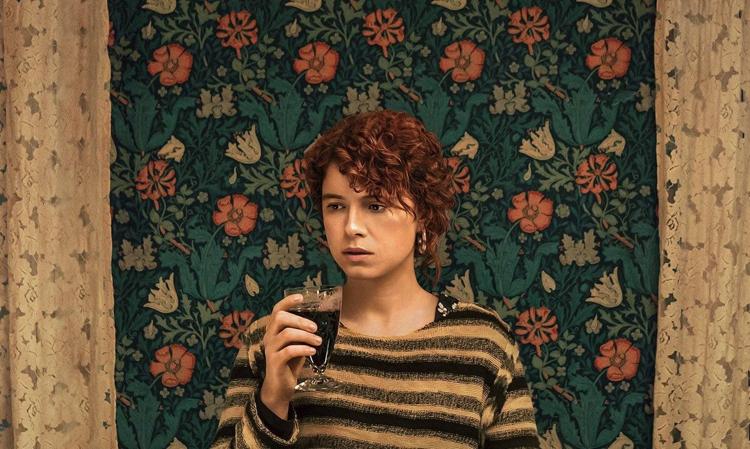 To explain what makes director Charlie Kaufman's latest mindbender such a moving experience would be to uncover the director's greatest trick of all. Credit can certainly be given to Jessie Buckley and Jesse Plemons, who both give the kind of daring, weighty performances that would have broken many actors under the insanity of it all, but ever since my first viewing of "Eternal Sunshine of the Spotless Mind," I knew there existed a kind of unexplainable magic wherever Kaufman entered. For as strange and surreal as his latest picture is, it never deters the audience from exploring deeper, getting you comfortable within the most uncomfortable of situations.
It's a demanding, exhausting film both to the immediate senses (especially in regards to your unwavering attention) and to the time your brain will spend unpacking the thing, but the rewards of giving in are so very worth it. It won't be for everyone, certainly not if you want something easy, but the sheer ambition and creativity of this Netflix release puzzles in a way that finds cinema at its dizzying heights.
1. Dick Johnson Is Dead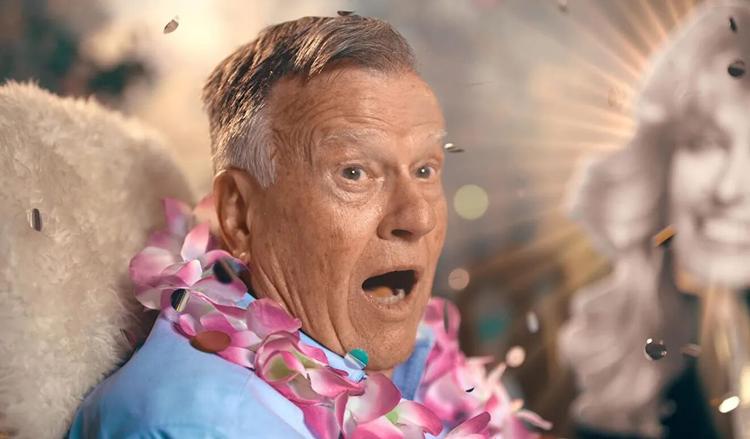 "I don't have a single frame of the warm and brilliant person she once was," director Kirsten Johnson reflects while thinking about her late mother who battled Alzheimer's for years before her passing. This is the thought that sparked her newest documentary masterpiece on her father, Dick, who is beginning to show signs of his onset dementia, refusing to make that same mistake again. However, Johnson takes the idea a step further than strung-together home footage. In facing the inevitable, she attempts to take control of his demise by enacting a series of "Final Destination"-esque accidents on her father. It sounds dark on paper, but the gorgeous soul at the story's center makes sure each deadly air conditioning unit or fake funeral is full of love. "It's Groundhog Day all over again," Dick explains with a laugh.
Above all, "Dick Johnson Is Dead" is an extremely cathartic picture held so close to the heart you can hear its beat. None of us can escape the ultimate pain that comes with parting in death, but Johnson shows that when the time comes for him to go, what remains will be his love, his laughter and the countless memories of a man who changed at least one woman's life.
Honorable Mentions:
"The Vast of Night," "Minari," "The Father," "Sound of Metal," "His House," "Possessor," "Borat Subsequent Moviefilm"