With a semester of online classes, many of us have lost the simple joy of strolling through campus with earbuds blaring, and full-blown concerts still feel like an unrealistic daydream. However, that didn't stop many of our bedrooms from becoming personal dance floors, and music revealed this year in masses its therapeutic ability to help us through the toughest of times. To celebrate the artists who shared their gift when it mattered most, here are my top ten picks for the best albums of 2020.
10. The Avalanches- We Will Always Love You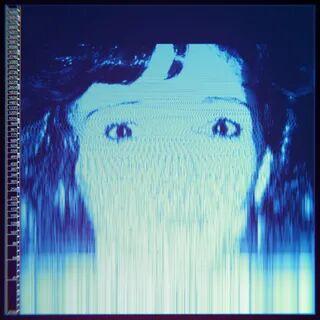 Comprising a mammoth and eclectic group of features and samples, The Avalanches' 25 track odyssey feels like floating through musical space, waving at both artists still with us and beyond, and bringing forth not the isolation of vastness, but its great peace. The first eight tracks don't sound like another world as much as they do another plane of existence, like someone who has crossed over is still pulling you as you weave in and out of this world and theirs. However, once we hit "Carrier Waves," we shift into a funkier mood, one that finds exceptional amounts of life in a series of dance tunes. It's like discovering a new world in "Super Mario Galaxy," where every creation you stumble upon brings a smile because it's all so inventive. "Music Make Me High" is like experiencing a club performance in an "Austin Powers" film while buried a hundred people deep as they chatter and clang drinks, creating a consoling, warm space. "Take Care In Your Dreaming" finds Denzel Curry and Sampa the Great rapping two of the most personal and emotional verses of the whole project over the sound of passing helicopters and what I can only describe as alien spaceships, the former reflecting on his journey through the music industry and the latter on childhood struggles. We switch gears again on the remarkable Kurt Vile spoken word track "Gold Sky," featuring how this album works best when it's emotions feel evershifting and malleable like being flooded by pangs of memories. It may be overstuffed, but it's also brazenly hopeful and the sum of its parts more than make up for its occasional tendency to drift.
9. Charli XCX- how i'm feeling now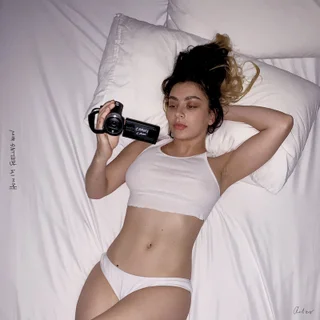 Coasting off the success of her fantastic 2019 record "Charli," the hyperpop icon returns with a quarantine-produced collection that's as hard-hitting as it is delicately intimate. The track "claws" features production from Dylan Brady of 100 Gecs fame as Charli proclaims "I like everything about you." Created entirely from her home during quarantine, Charli established an ongoing channel with her fans participating in Zoom calls and creating an email for aspiring producers to send beats to for inspiration in the album's making. In turn, we received a product that feels extremely comforting in the face of an uncertain future. It's romance the only way Charli could profess it, but more than that, it's a musical time capsule of the love and loneliness of lockdown that will document this crazy year in danceable history.
8. Taylor Swift- evermore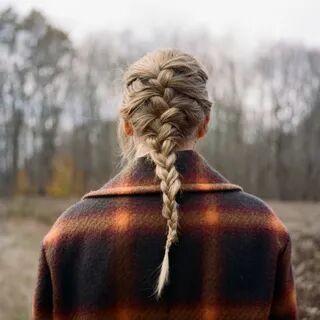 Taylor Swift's second surprise release of 2020 is defined by the artist as a "sister album" to her previous record, "folklore," but "evermore" is not by any means a collection of outtakes fit for a deluxe edition. Her latest carries the sound of her new found folk-pop lane while not being afraid to experiment in ways that are often rewarding. The country ballad "cowboy like me" finds her revisiting traces of her roots in the genre, but showcasing her immense growth in confidence with wonderfully spliced guitar solos and subtle backing vocals from Marcus Mumford that richly enhance the methodically paced venture. The daring "closure" clangs with hyperpop percussion you might hear on a Charli XCX banger, but used here to give the track an edge that brings the emotions of her vocal performance to the forefront. HAIM features on "no body, no crime," a dangerously fun country revenge highlight with an earworm chorus. What "evermore" lacks in impact or preciseness it makes up for in rowdy, radical fun.
7. Run the Jewels- RTJ4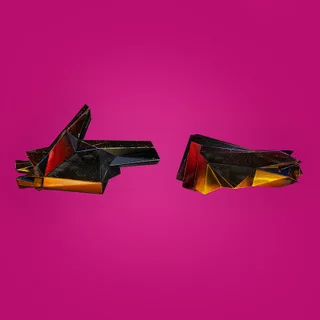 Killer Mike and El-P's fourth outing is their strongest yet, delivered with the kind of fiery passion needed in the face of injustice. On the track 'walking in the snow,' Killer Mike raps, "And you so numb you watch the cops choke out a man like me/ Until my voice goes from a shriek to a whisper, 'I can't breathe.'" It's a fearless record packed with dense bars and excellent features. 2 Chainz harnesses the electrifying energy of 'out of sight' with loads of personality, Zack de la Rocha is acrobatic on his closing verse of 'JU$T,' and Pharrell Williams who also appears on the track helps unveil the album's most infectious chorus. These eleven tracks of unapologetic bangers are as intellectually stimulating as they are emotionally vibrant, and the urgency of this project couldn't feel more necessary than it has this year.
6. Ichiko Aoba- Windswept Adan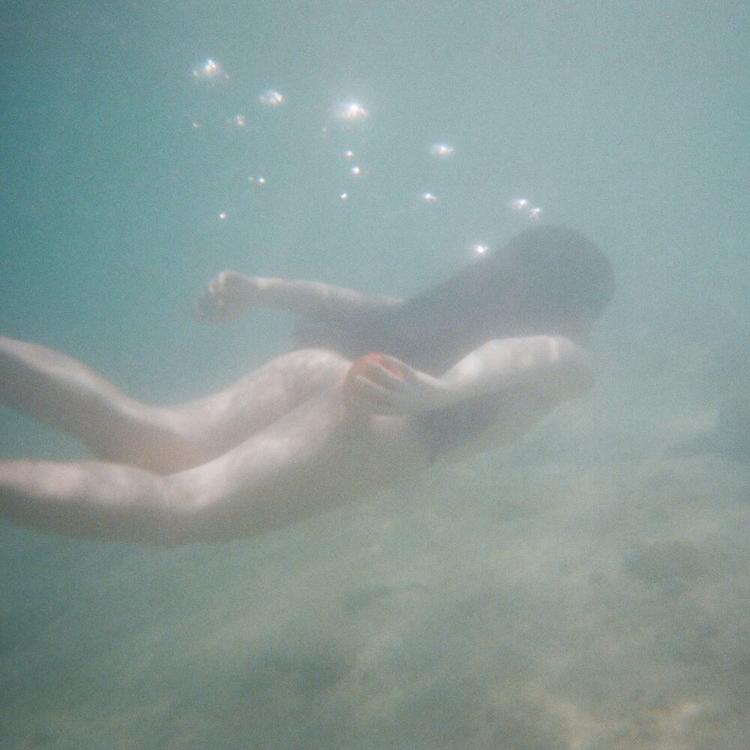 The Japanese singer-songwriter and multi-instrumentalist releases a seventh studio album that on the surface is easy to overlook as a game changer, but Aoba's embrace of a chamber folk sound is full of lush production, gorgeous arrangements, and an impeccable sense of cohesiveness. The intricacies of the composition are masked by the sustained feeling of serenity on tracks like "Easter Lilly" and "Dawn in the Adan," whose progressions feel like individual journeys in and of themselves. On the flipside, "Parfum d'étoiles" and "Kirinaki Shima" offer a more ambient experience: the former a stunning piano ballad sprinkled with bird chirps, children laughing, and soft crunches reminiscent of stepping on wet leaves, while the latter is a minute and a half of a cappella harmonies so light they practically float. Bookended by the laced sound of ocean waves, "Windswept Adan" is the beach vacation you didn't get to take... if you also happened to stumble across the lost city of Atlantis. It's equal parts nostalgic and invigoratingly new, and the warmest musical hug you'll find in 2020.
5. Tkay Maidza- Last Year Was Weird Vol. 2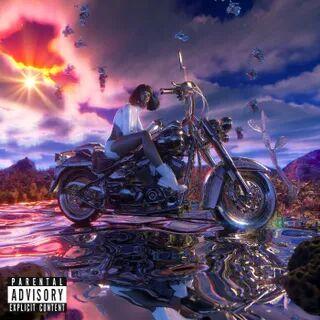 Though Maidza's newest project is technically categorized as an EP or mixtape, this roughly 27-minute escapade is chock-full of enough brilliant melodies, slick flows, and genre-hopping talent to run circles around many of this year's longer projects. "24k" is a contagious slice of hip house that will wear out the repeat button with its hypnotic beat and Maidza's flawless ability to ride it. "Awake" is a grimy trap triumph about insomnia with Maidza singing, "I don't really know how to be tired (Adderall)/ADD, my day's like a riot (Flames)/If the beat is David, I'm Goliath (I'm giant)." JPEGMAFIA hops on verse two with his identifiable high octane energy that gels effortlessly with the industrial beat, soaring the track into club staple status. Even as the project dips into the psychedelic, more soulful and wavy second half, the consistent quality remains whether that's in the hilarious bedroom pop track "You Sad" playfully enjoying the struggle of petty individuals, the stunning breathy vocals draped over the chorus of "PB Jam", or the aching emotion of "Don't Call Again," closing the record with a passionate tug at the heartstrings. It's a fantastic display of versatility with nonstop knockouts; I only wish it were longer.
4. Phoebe Bridgers- Punisher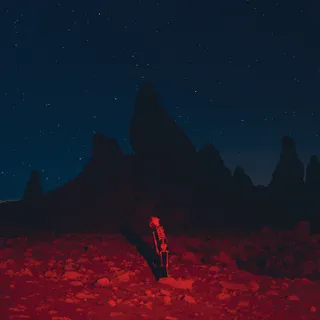 Bridgers' tornado of a sophomore album feels like it's trudging through fog, wandering the wasteland of an atomic fallout, yet it still finds precise beauty and heart within this crushing loneliness. Her ghostly vocals glide with the strumming guitars on "Moon Song" as she sings, "You are sick, and you're married/And you might be dying/But you're holding me like water in your hands." Much of the project feels so detailed and personal that each track compliments the next even if they all stand strong on their own. On the excellent closer "I Know the End," we experience her thoughts on leaving home before slowly transitioning into an apocalyptic nightmare during a road trip, ending on a gorgeously chaotic scream of voices and instrumentation. It's a true encapsulation of what I imagine 2020 to sound like, and as each track progresses, it simultaneously revolts against the hardships. It's alive in the same way as our swirling frustrations becoming a solution we can act upon. The album is in search of something, and that's what gives it such an identifiable soul.
3. Taylor Swift- folklore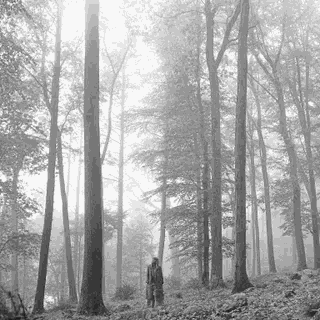 Swift's surprise eighth studio album feels like an artist working at a newfound peak. Acting as a narrating vehicle for the various stories told throughout, Swift strings this web of tales together with a less flashy indie-folk lens than her previous pop ventures. This twist in perspective keeps the songwriting sharp and precise in a way that lets the best ideas float. The heartbreaking story weaved through the trilogy of tracks, "cardigan," "august" and "betty," is a nuanced look at Swift's ability to dive deep into a range of character's mindsets. They are far from the only standouts though as "illicit affairs" goes full force in expressing with vicious detail the horrors of sustaining an affair. "The last great american dynasty" is full of understated brilliance and features some of Swift's greatest songwriting to date. Ultimately, what is so exciting about the superstar's transition is how successfully daring it is for someone who could have chosen to stay complacently pop given her fanbase. Instead, she crafted her most mature and confident record yet, proving truly that the sky's the limit.
2. Dua Lipa- Future Nostalgia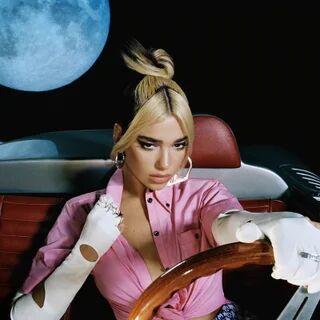 In the most invigorating pop album of the year, Dua Lipa delivers tenfold off of her 2017 debut in this groovy revival of the 80s. Nearly every track is pop perfection from Lipa's unstoppable, confident vocals, consistently slick production and a never ending chain of catchy choruses. "Physical"and "Levitating" both have bridges so electric it feels like blasting off onto another planet and leaving all the sorrow with the smoke trail. The bouncy bass on "Pretty Please" making melodious love to Dua's laser-focused delivery reaches new atmospheric levels of stripped-back sexiness. It's all so lived in, empowering, and full of momentum, giving us the most danceable record of 2020 that we didn't know we needed until it arrived in all its glittery glory. It's pure musical escapism in the most addictive form, and it couldn't be more welcome.
1. Fiona Apple- Fetch the Bolt Cutters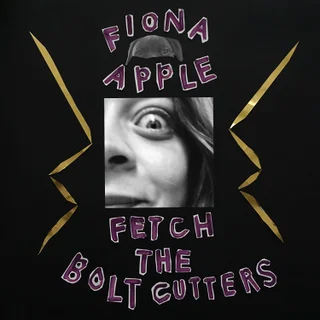 Eight long years after the release of her masterful predecessor, "The Idler Wheel…", Fiona Apple releases her greatest masterstroke in a career packed with them. The eccentric artist has always been unafraid to uncover the hard truths without a flicker of hesitation, and her newest is a screeching celebration of breaking free from her own personal prisons while offering a helping hand to those still trapped in their own. Using homemade clatter alongside a sturdy piano, bass and drums, the album sounds like it's in constant construction, like she's tearing her own house down around her in euphoric freedom. Her vocals compliment this madness with an enchanting concoction of intense assertions, tribal chants, breathy trails and guttural growls. The wry wit that has famously laced her musical persona is as present as ever here in its most refined form, planting itself with crossed arms and unable to be deterred or diminished; she's got a hand on all of the strings she's pulling. In a year where many of us felt trapped, "Fetch the Bolt Cutters" told us that it was okay to be upset, that there was a way past our locks, and in brilliant, rebellious cries that we aren't going to accept these cages anymore.
Honorable Mentions:
Lianne La Havas- "Lianne La Hava," Mac Miller- "Circles," Soccer Mommy- "Color Theory," beebadobee- "Fake It Flowers," Megan Thee Stallion- "Good News," Benee- "Hey u x," Rina Sawayama- "SAWAYAMA," Perfume Genius- "Set My Heart on Fire Immediately," Freddie Gibbs and the Alchemist- "Alfredo," Logic- "No Pressure," Chloe & Halle "Ungodly Hour," Adrianne Lenker- "songs."