When David Sills V threw the horns down after scoring a touchdown against Texas last season, time stood still for Mountaineer fans everywhere.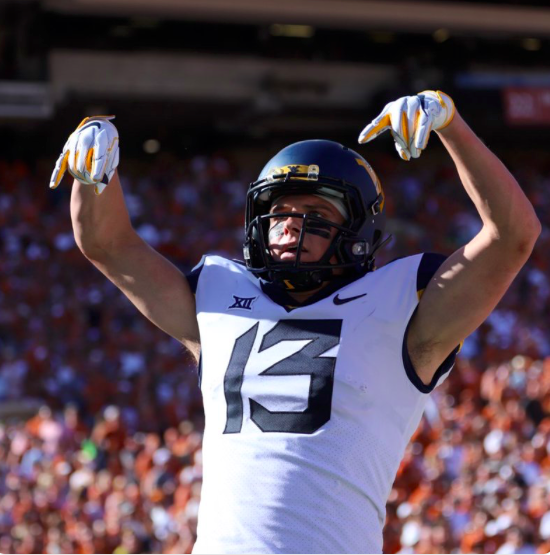 The horns down is one of the best taunts in college football. It takes one of the most recognizable and storied symbols in the nation and literally turns it on its head. It is also a great wrinkle in the budding rivalry between the Longhorns and Mountaineers.
There is only one problem — we, as a fan base, are overusing it. It was especially egregious this past weekend against James Madison. Throughout the entire game, pregame included, fans were throwing down the horns with reckless abandon.
Such blatant misuse of the gesture does nothing but lessen the blow to its intended target. If we use the horns down against every opponent this season, then when we do face off against Texas on Homecoming, the gesture will be almost devoid of meaning.
A weapon as powerful as the horns down is not meant to be misused, and yet we are whipping it out as often as we please.
The horns down is like a vintage Cadillac. We should not use it as our everyday car. It should be more like our car for Sunday driving that we only bring out of the garage for special occasions.