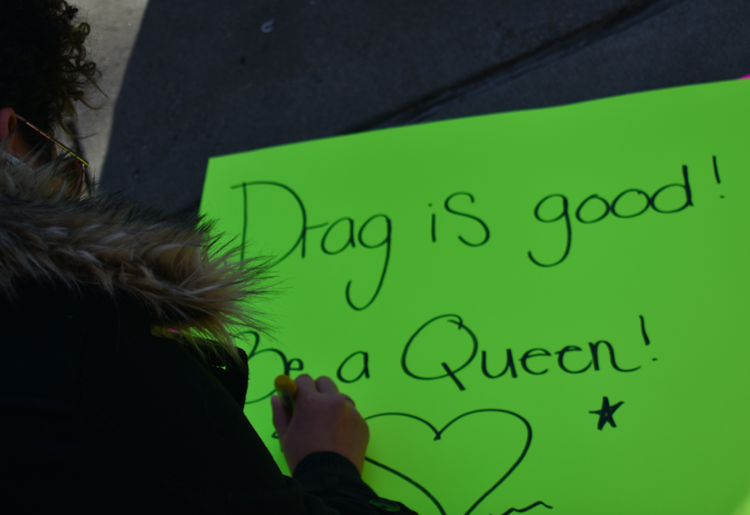 Morgantown is better than this.
People – some of whom were Morgantown residents and fellow Mountaineers – let bigotry override decency and maturity to attack an event that promoted literacy, acceptance and inclusion.
Multiple threats of violence against volunteer readers forced the Morgantown Public Library to cancel its Saturday morning "Drag Queen Storytime" event. Attendance to this event was voluntary. The people against this event didn't have to go. If parents didn't want their children to join drag queens "[Dimitria] Blackwell and Robin Hearts-Love for a family friendly story time featuring great stories and imagination," which is how the event is listed in the library's calendar, they didn't have to take them.
Instead, some people made hateful comments; these comments can be found throughout social media. Some made threats to the drag queens that forced the library to cancel the event.
Morgantown's website has the following written on its homepage: "The city strives to be an inclusive community for its residents and visitors. The City of Morgantown asks everyone to act with a helpful intent, to respond to each other with civility, and to treat the environment with respect."
The uproar over this event – the derogatory comments and the threats – displays an ignorant version of Morgantown that contrasts with the words on its homepage. This version of Morgantown was shown across the nation, as news sources far and wide gave the cancellation coverage.
Yet, Morgantown is better than the threats and derision that preceded the scheduled library event.
Despite those who resorted to nastiness in discourse about the reading, the event saw strong support. After the cancellation, members and allies of WVU's LGBTQ+ community gathered in front of the Morgantown Library on Saturday morning in a gesture of support, as reported by the DA's Kayla Gagnon.
One of the signs at the rally said, "CHOOSE BOOKS NOT BIGOTRY." Ash Cutright, the president of Morgantown Pride, which provides resources to the LGBTQ+ community and its allies, said, "In order to counteract this hate, we need to show love."
Gagnon reports that after the event's cancellation, the queens decided to share their message of literacy and acceptance through YouTube. A YouTube channel will be created in the near future where Blackwell and Hearts-Love will record their online version of Drag Queen Storytime.
Morgantown is better than threats and derision; the counter-response by the drag queens and their supporters shows the city as it's meant to be.