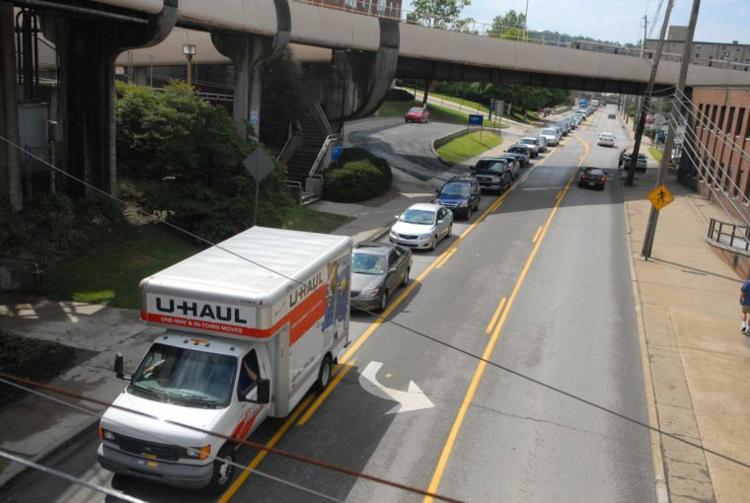 It's long been a problem. But, if it can't be fixed now, it's just going to get worse and worse.
Right now, if one tries to travel along Beechurst Avenue at various times in the morning, afternoon or evening, it can take more than a half hour to go around a half mile.
To put that into perspective, the average speed of traffic in Midtown Manhattan is 4.7 mph, according to The Los Angeles Times.
The speed of movement along Beechurst Avenue seems ridiculous for a city that is Morgantown's size. According to the U.S. Census Bureau, on July 1, 2018, the population estimate for Morgantown was 30,955 people – a population that is doubled when considering WVU students.
Driving along Beechurst Avenue, you can usually see multiple green lights ahead of you. Nevertheless, you can't move forward, since traffic is too backed up. This not only decreases traffic efficiency, but it also means that the fumes of idling cars conglomerate and conflagerate through downtown Morgantown. Next time you take a deep breath of downtown air, think about that.
If the population in Morgantown continues to increase and WVU continues to grow, it will probably be quicker to crawl around Morgantown. While commuting by walking and biking would alleviate the congestion, such commuting methods aren't always possible – especially since Morgantown's infrastructure doesn't always allow that option to be a safe consideration.