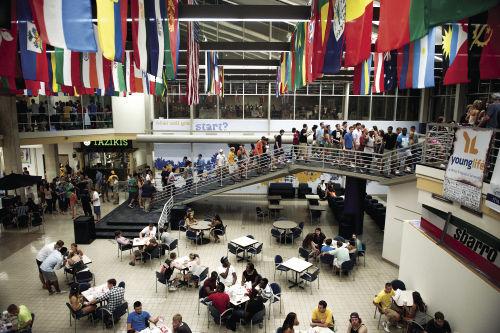 During lunch on weekdays, students try the Mountainlair Cram challenge, where they try to find out how many bodies can fit in the student union building at one time. 
As a result, there's sometimes nowhere to sit (or places to sit only beside people you'd really rather not sit beside). So you have to loop around the tables for what seems like hours before someone gives up a seat or you find one in some niche in the students.
While floorspace is limited, is there not at least space for a few more tables? Could we try bunktables? Are those a thing?