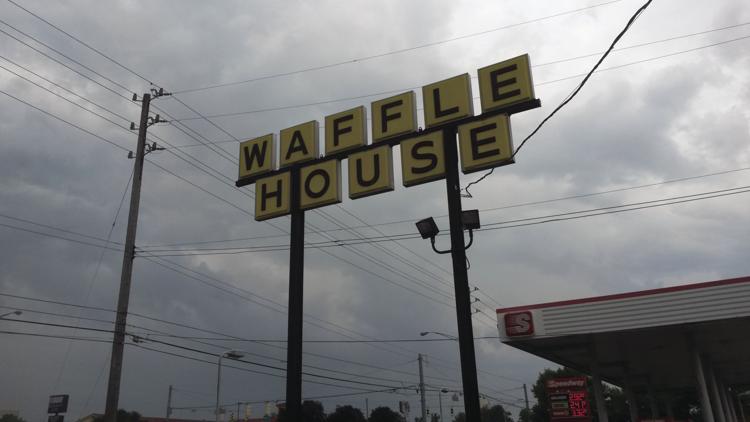 The famous rapper 2 Chainz once said "24/7 like a Waffle House" in his feature on the TeeFlii song "24 Hours." Unfortunately, Morgantown residents are unfamiliar with this phrase- the closest Waffle House location is 45.3 miles away in Washington, Pennsylvania.
Waffle House has opened more than 2,000 locations in 25 states, yet Morgantown, home to 30,000 residents and 30,000 college students, does not have one. Morgantown does host two IHOP locations; however, Waffle House provides an unparalleled customer experience at prices unmatched by IHOP.
And opening a restaurant in West Virginia would be far from uncharted territory for the Georgia-based company: four locations already exist near Martinsburg along with two more near Huntington. If the restaurant can survive in these locations, it could certainly survive in Morgantown.
It would do more than just survive, though; a Waffle House would be wildly successful in Morgantown. 24/7 dining is a largely untapped market at WVU.
With far lower prices than its competitors, with an instantly-recognizable restaurant, and with such consistent customer service, a Morgantown Waffle House would attract WVU students' business day and night. To go further, imagine the high school skippers, the Sunday brunchers, the 3 a.m. "about to fail my exam" studyers. A Waffle House in Morgantown would truly cater to all walks of life.
WVU football would also help a Waffle House succeed. As a 2017 ESPN.com article explained, Waffle House has a deep connection with college football fans, often drawing huge crowds before and after games. This is especially common in the SEC and ACC. In September of 2026, West Virginia will be hosting Alabama at Milan Puskar Stadium. You do the math. If you're doubtful, try stopping by the University Park IHOP on any home football Saturday. In the right location, a Waffle House would thrive during football season.
Waffle House has become more than just an American icon, though. FEMA uses the "Waffle House Index" to measure the impacts of natural disasters. "Green" means the full menu is available; "yellow" means limited menu or generator power; "red" means the restaurant is closed. This is a real, actual unit of measure used by a government agency, especially during hurricane season. I would assume the complete lack of a Waffle House puts Morgantown in red status.
Since starting school at West Virginia University in 2016, I have heard it time and time again: Morgantown needs a Waffle House. Driving across state lines for a $7 breakfast would be excessive. Let's turn this Waffle House into a Waffle Home, and let's give the people of Morgantown what they want.
Johnson made the Twitter account @MorgantownWH.