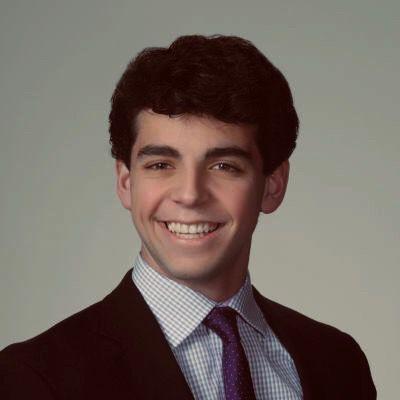 It's 2020, and the census is upon us. This is a time where we get to look at the results and see what has happened in the last decade with regard to population. While the country as a whole is certain to see a population increase, I am more concerned as to what is going on within the borders of our state. Make no mistake, it has been far short of satisfactory. Since 1950, West Virginia has lost population. That is not the case with just about every other U.S. state, give or take. It is estimated that this year's census will indicate a population of under 1.8 million for us. In 1950, we had over 2 million. The decline has to stop and it has to stop right now.
Let's look at this objectively. West Virginia can't attract new residents, and we need to truly investigate why that is. Year after year, out-of-state students pick up a degree at our beloved institution… then they move back home or elsewhere. They don't become West Virginia residents after they achieve that degree. I truly can't blame them if they don't see a stable future for themselves here. Where are the career opportunities for them? Some of my best friends are from out-of-state and I listen to their intended paths. It makes a ton of sense as to why they can't stay here. You come to college to learn but you also come to college to make yourself more competitive in the job market. The problem stems from the fact that our job market can't compete with that of other states and metropolitan areas. This is largely due to the fact that we don't have a major metropolitan area. We also don't have a major airport and our largest city, Charleston, has dipped below 50,000 residents. West Virginia, overall, has a bad job market for college graduates. People have some ideas on how to fix that, but the fact of the matter is that it will only turn upward by making fundamental changes.
Let's look at some of the state's top employers, Walmart being one of them. While I am not being critical of a career at Walmart, it is a well-known fact that many jobs at most Walmarts do not require a college degree. Is somebody going to spend a large sum of money to obtain a degree from WVU and then choose to work somewhere that doesn't require a degree just so they can stay in the state? To say that that's likely would be an outlandish assertion. Another one of the state's largest employers, Mylan Pharmaceuticals, has a very uncertain future in West Virginia due to an upcoming merger with Pfizer's generic pharmaceutical division known as Upjohn. While nothing is set in stone yet with regard to the new company's Morgantown presence, people of this community have become worried as Mylan is a prominent employer here. Depending on this outcome, it could result in more people and dollars leaving our state.
We need more employers who our college graduates can work for. We need to do a better job of making West Virginia accommodating to multinational employers in industries such as manufacturing and technology. While extraction industries such as natural gas are helping to employ more people and increasing severance tax revenues for the state, those industries alone will not fix all of West Virginia's problems. WVU graduates should have more career opportunities within the state of West Virginia than they do at the current moment. In-state students are forced to leave home to start a career and out-of-state students can't find a job that allows them to stay here after graduation. It's time for our country roads to start taking our people back home.
Before West Virginia is suitable for these industries, it will need to undergo many changes. Broadband access is vital to economic growth. If we want to be on a level playing field with other states and major metropolitan areas, our broadband complications must be addressed immediately. Conducting business in the 21st century requires high-speed internet. Aside from internet, we as a state lack a competitive advantage in many other aspects. Numerous studies show the overall business climate of West Virginia being close to last year after year. Business climate consists of a wide array of factors from taxes to infrastructure to legal issues. From whatever lens you look at it from, major critiques must take place.
I, for one, look forward to continuing my life in this state. I love West Virginia. I love its culture, I love its landscape, but I love its people most of all. These people are genuine, down to earth folk. They deserve much better. They deserve growth and a prosperous economy. They deserve opportunities within the state and shouldn't have to move away to find work. People from Wyoming County shouldn't have to travel to Morgantown to drive Uber on the weekend to make a living (yes that happens). Changes must take place in order to get West Virginia to the 21st century. We have plenty of land for development and a population that is ready and willing to work. It is imperative that our politicians do whatever is necessary to help revive our economy. The current trends are unsustainable.