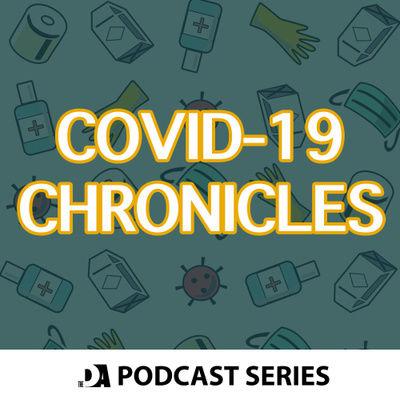 The podcast that's all about YOU! We'll chat with students, professors, and professionals from West Virginia University about how COVID-19 has affected their studies, their jobs, and their future. This podcast is a place where all Mountaineers can share how they're handling our current situation. Please leave us a voice message -> https://anchor.fm/covid-19-chronicles/message so we can hear from you!
In this episode of the newest Daily Athenaeum podcast, Abby Smith, podcast contributor, speaks with West Virginia University President E. Gordon Gee. They discuss the sequence of events that led to the closure of the University as well as what the future might hold for Fall 2020. How has COVID-19 affected you? Leave us a voice message at https://anchor.fm/covid-19-chronicles/message.
Visit thedaonline.com for more information and to listen to the podcast. We publish podcasts on many major podcasting services, including Apple Podcast, Google Play, TuneIn, Anchor, Spotify and more.