Coach Tim Flynn's first year with the West Virginia University wrestling team has been full of ups and downs.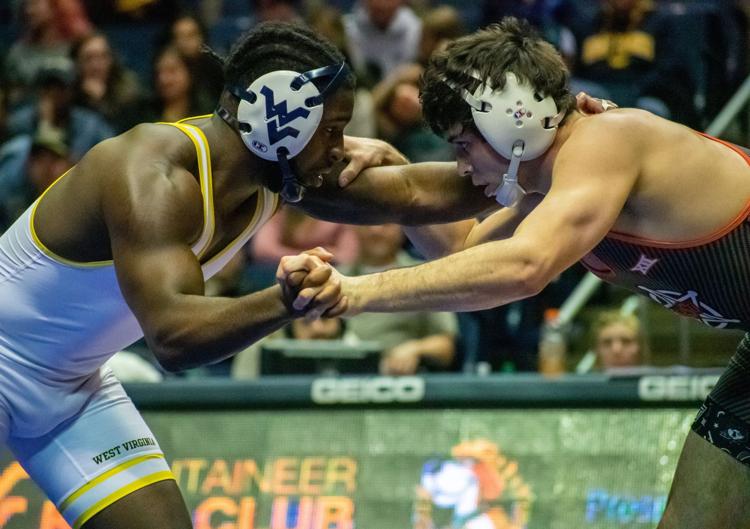 While last year's team won two more duals meets, this year's team had five more duals and three more ranked teams on the schedule.
This season was Coach Flynn's first time at a new school in 26 years, as he previously spent the last 21 years as head coach at Edinboro and the five years before that as the assistant.
"I think there is always an adjustment when you change programs, especially for someone who was at a school for 26 years," Flynn said on Tuesday, when asked about the adjustment. "The people here made it really easy on me."
Last year, Flynn led Edinboro to an 8-5 record while West Virginia went 6-7 with a loss to  Flynn's Edinboro squad near the end of the season. This year's Mountaineer team only had five starters carry over from the 2017-18 season while also receiving an entirely new coaching staff. Yet, that didn't cause issues for Flynn.
"What made it easier was bringing my staff with me so that we are all on the same page as far as what we're expecting," Flynn said. 
Looking back at the 2018-19 season thus far, a lot of young guys have stepped up to the plate to replace those that have departed. 
When Flynn was asked about what this could mean in the future, he said, "You're not guaranteed to be able to wrestle in three years with the injuries that happen, so we gotta try to win this year."
"Win today, be the hardest worker today," he said.
For Flynn, the year may not have been quite as bad he had expected.
"Obviously we wanted to win more," Flynn said. "I don't look too far into the future. I'm just trying to get through today and focus not on tomorrow. We have long-term goals, but for the most part, we focus on today." 
Finishing the year out, the Mountaineers have one more dual left on Feb. 24 versus South Dakota State. They then have another two weeks off before traveling to Tulsa, Oklahoma, for the Big 12 Tournament. Winners of the tournament are automatically given a shot to compete for a NCAA Championship.
However, there are still kids selected based on how they have fared during the year but do not win their tournament.
"I think everybody has a chance, but if you ask me who has a better chance, obviously the guys that are nationally ranked, starting with Matt Schmitt at 133. He's been in the top 20 most of the year," Flynn said. "Same thing with Christian Monserrat [at] 149, and now Nick Kiussis a couple weeks ago has gotten himself into the rankings. Noah Adams and [Brandon] Ngati, too, those are the guys with a better chance, but everyone has a shot."