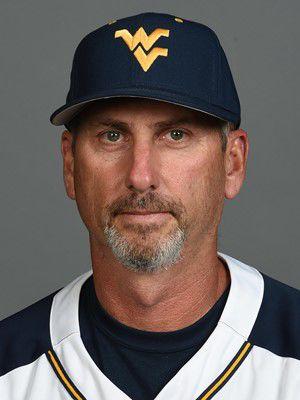 West Virginia head baseball coach Randy Mazey has signed a contract extension to remain in that role, WVU athletic director Shane Lyons announced on Monday.
The three-year contract extension places Mazey under contract through the 2025 season.
In each of the next six seasons, Mazey will receive a base pay of $250,000, as well as supplemental pay of $165,000. Excluding potential performance incentives, the contract totals $2.49 million.
"Coach Mazey continues to build WVU baseball into a competitive Big 12 and national brand," Lyons said. "Our program currently has great momentum, and I look forward to this continuity with Randy and his staff. Our fans have enjoyed our recent baseball success, which has turned Monongalia County Ballpark into a great baseball environment. It's quite evident that Randy is the person we need to continue leading WVU baseball."
In his seven years at the helm of the baseball program, Mazey has led the Mountaineers to the finals of the Big 12 Baseball Tournament twice, while also helping West Virginia get to NCAA Regionals in 2017 and 2019.
During his tenure at WVU, Mazey has amassed a record of 227-176, with a winning percentage of .536.