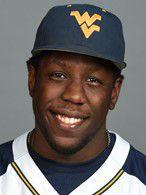 Tyler Doanes and Paul McIntosh, both members of the West Virginia baseball team, were named to the Preseason All-Big 12 Team on Wednesday.
Doanes, a junior from Fayetteville, Georgia, was one of five players listed at the position, while McIntosh, a catcher and designated hitter, secured the lone designated hitter spot on the team.
During his sophomore season in 2019, Doanes was a .316 hitter and received All-Big 12 Honorable Mention honors. Playing in 59 games, Doanes finished third in the Big 12 in stolen bases (20).
In addition to being WVU's team leader in batting average and stolen bases, Doanes was tied for the team lead in triples (three) and was second in hits (72), doubles (21) and total bases (114).
McIntosh, a junior from Miami Gardens, Florida, finished the 2019 campaign as a member of the All-Big 12 Second Team. He started 42 games as the team's designated hitter.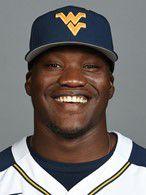 The team's 2019 home run leader with 10, McIntosh hit for a .277 batting average and a slugging percentage of .497.
West Virginia is one of seven schools represented on the preseason All-Big 12 team, alongside Baylor, Kansas, Oklahoma, Oklahoma State, Texas and Texas Tech. The Red Raiders led the way six selections.
The Mountaineers will begin their season on Feb. 14, when they take on Jacksonville University in Florida.