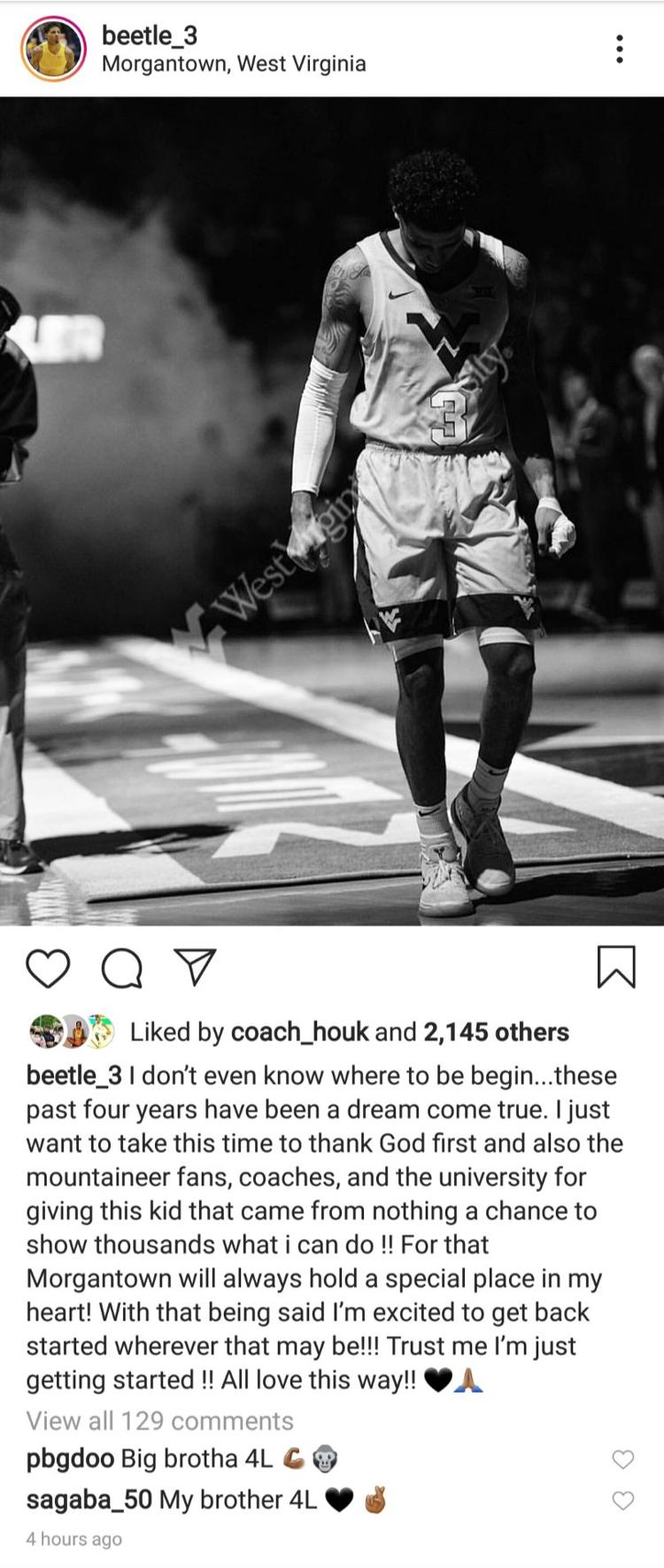 Junior guard James "Beetle" Bolden is leaving the West Virginia men's basketball team.
Numerous reports late on Wednesday night claimed that the injured guard was on his way out of Morgantown. Bolden himself confirmed those rumors on Thursday afternoon.
On his Instagram account, Bolden posted a picture of himself running out of the tunnel prior to a WVU game.
"Morgantown will always hold a special place in my heart!' said Bolden's caption. "With that being said I'm excited to get back started wherever that may be!!!"
Amongst all Mountaineers playing in at least 10 games this season, Bolden, who has been sidelined since Jan. 26 after suffering an ankle injury against Tennessee, led the team in points per game, assists per game and steals per game.
Bolden is set to graduate this spring, according to WVU head coach Bob Huggins. With eligibility remaining, Bolden is likely to pursue a graduate transfer opportunity elsewhere.