At the conclusion of the 2020 NFL Draft on Saturday, the Big 12 Conference had 21 players selected, ranking fifth among conferences with the most draft picks.
Among Power Five conferences, the Big 12 features the fewest number of teams (10). 
Led by No. 1 overall pick Joe Burrow, a quarterback from LSU, the SEC was the conference featuring the most draft picks as 63 total players from the conference were chosen, including 15 in the first round.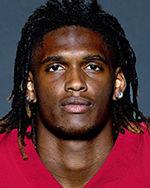 Oklahoma wide receiver CeeDee Lamb was the first player from the Big 12 to go off the board, being selected with the 17th overall pick in the first round by the Dallas Cowboys.
Four additional Big 12 players went in the first round: TCU wide receiver Jalen Reagor and cornerback Jeff Gladney, Oklahoma linebacker Kenneth Murray and Texas Tech linebacker Jordyn Brooks. 
TCU was the Big 12 school with the most overall selections, with five, while three schools had zero draft picks: Iowa State, Kansas State and Oklahoma State.
Vernon Scott, a defensive back from TCU, was the last Big 12 player off the board as he was chosen by the Green Bay Packers with the No. 236 overall pick, coming in the seventh round.
Draft picks by conference:
No. 1: SEC (63 players)
No. 2: Big 10 (48 players)
No. 3: Pac-12 (32 players)
No. 4: ACC (27 players)
No. 5: Big 12 (21 players)
Draft picks from the Big 12 Conference: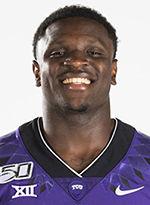 First Round
No. 17 (Dallas Cowboys): CeeDee Lamb, wide receiver, Oklahoma
No. 21 (Philadelphia Eagles): Jalen Reagor, wide receiver, TCU
No. 23 (Los Angeles Chargers): Kenneth Murray, linebacker, Oklahoma
No. 27 (Seattle Seahawks): Jordyn Brooks, linebacker, Texas Tech
No. 31 (Minnesota Vikings): Jeff Gladney, cornerback, TCU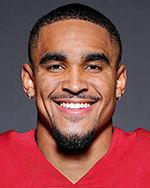 Second Round
No. 40 (Houston Texans): Ross Blacklock, defensive tackle, TCU
No. 53 (Philadelphia Eagles): Jalen Hurts, quarterback, Oklahoma
No. 59 (New York Jets): Denzel Mims, wide receiver, Baylor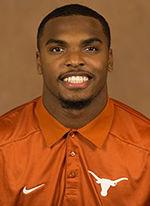 Third Round
No. 70 (Miami Dolphins): Brandon Jones, safety, Texas
No. 82 (Dallas Cowboys): Neville Gallimore, defensive tackle, Oklahoma
No. 92 (Baltimore Ravens): Devin Duvernay, wide receiver, Texas
No. 96 (Kansas City Chiefs): Lucas Niang, offensive tackle, TCU
Fourth Round
No. 130 (Minnesota Vikings): James Lynch, defensive tackle, Baylor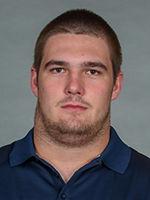 Fifth Round
No. 152 (Carolina Panthers): Kenny Robinson, safety, West Virginia
No. 153 (San Francisco 49ers): Colton McKivitz, offensive tackle, West Virginia
No. 165 (Jacksonville Jaguars): Collin Johnson, wide receiver, Texas
No. 170 (Baltimore Ravens): Broderick Washington, defensive tackle, Texas Tech
Sixth Round
No. 180 (Cincinnati Bengals): Hakeem Adeniji, offensive guard, Kansas
No. 184 (Carolina Panthers): Bravvion Roy, defensive tackle, Baylor
Seventh Round
No. 234 (Los Angeles Rams): Clay Johnston, linebacker, Baylor
No. 236 (Green Bay Packers): Vernon Scott, defensive back, TCU