There have been a lot of questions circulating about upcoming sports competition, particularly football. West Virginia head coach Neal Brown said that he is hopeful things will work out the way most people want them to.
"We're cautiously optimistic about playing this season on time," Brown said to the media Wednesday. "I'm sure it won't be a normal fall when we think about a normal fall, football Saturday. I'm not sure we're going to have that but I am cautiously optimistic and hopeful that we are going to play."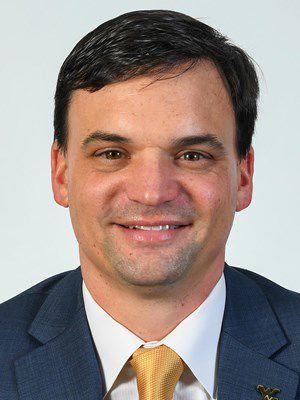 As far as preparing for a new season to begin, Brown says that he will need some time to get into shape and be ready to compete on the football field.
"I think everybody's trending toward the six week return to play," Brown said. "That gives you some time for your strength (and) conditioning and then you gradually incline into football work."
Brown said that he is alright with what eventually is decided, he just wants to know what it is and be sure that it is equitable across the board of college football. For the time being, he has tried to stay in the moment with preparing his team since the landscape continues to change each week.
"Initially, when it first came down, we took it on week-by-week," Brown said. "When it became evident, and the conference came out with the May 31st, then we planned through May 31st. Then as it's gone on, we've gone on and stretched our calendar to the end of June."
While preparing for a potential football season is a major concern for the coaches and players, the biggest priority for Brown is the wellbeing of his players.
"My antenna is up for the mental health and wellbeing of our players," Brown said. "Just because we are spread across. Everybody's situations are different. A lot of our guys are riding emotional rollercoasters."
With everyone being separated, Brown knows that there is a fine line between not having his players prepared and also giving them too much. He said he is doing his best to understand the overall mood of the team during these difficult times.
"If I feel frustration levels or I feel people are getting into a negative place, we cut back a lot," Brown said. "You (have to) get a temperature almost each day, each week how it's going and then be able to adjust your plan."