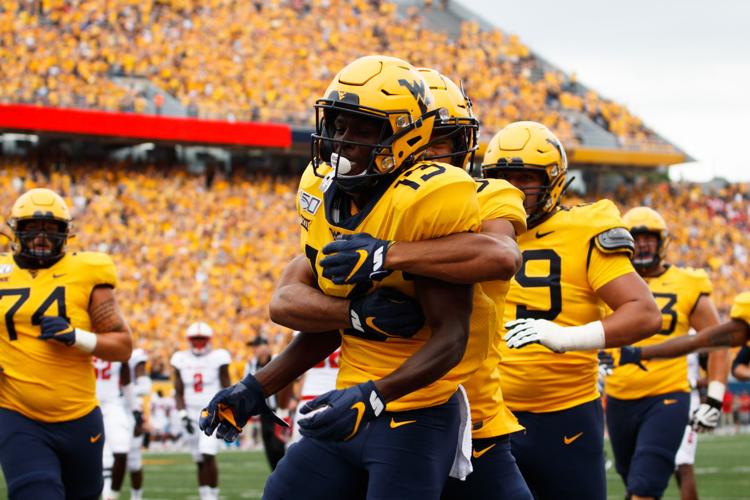 Sam James stood on the turf at Milan Puskar Stadium before Saturday's game against NC State and knew something had to be different.
Last weekend, the wide receiver hauled in five passes for 35 total yards in a 38-7 loss against Missouri. Despite adding an additional 8 yards on the ground, James was held out of the end zone by the Tigers' defense.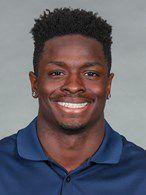 As Week 2 flipped to Week 3 and preparation for NC State began, the Mountaineers needed to right the ship. While going through pregame warmups, James knew that he would need to play a big role.
"I just knew I had to go out and be a dude, and I had to go play," James said. "That's the only thing that was on my mind — go out and be able to play and put my team in a situation to win."
James did just that.
In the 44-27 win over the Wolfpack, James ended the day with 155 receiving yards — the highest single game receiving total from any Mountaineer this season. In the first quarter, James also secured his first career touchdown reception: a 20-yard pass from quarterback Austin Kendall for the first score of the game.
James believes that the work he and Kendall have put in during practice is finally starting to pay off.
"From what we did in practice, we made it translate into the game," James said. "All practice we've been working hard. We've been going over routes, timing and stuff. Running stuff full speed so we can get the timing down. We just made it correlate over to the game and we was clicking."
Coming in to this season, the redshirt freshman had only played in four career games. Over those four games, James caught two receptions for two net yards.
As a true freshman during the 2018 season, James was buried on the depth chart. While game reps may not have been available, James was able to learn from leading wide receivers Gary Jennings Jr. and David Sills V — both now in the NFL.
Since stepping on campus last season, the strides James has made in his development have helped him become one of the top targets in the West Virginia receiving corps this season.
"He's a really tough athlete," Kendall said. "I missed him on a couple throws — I wish I had those back, they were just easy little completions. He's a competitor. Like I said, I wish I could get those balls back because he could've taken two more to the house."
Now, through three games this season, James has 222 yards receiving. The next closest receiver only has 100.
James also leads the team in receptions, with 22. Kennedy McKoy, the second on the team, has only 11 catches.
While he has shown personal growth, James is more excited about the team getting into their groove.
"It feels better knowing that we're trusting each other more. The o-line is protecting now," James said. "Everything's come together."