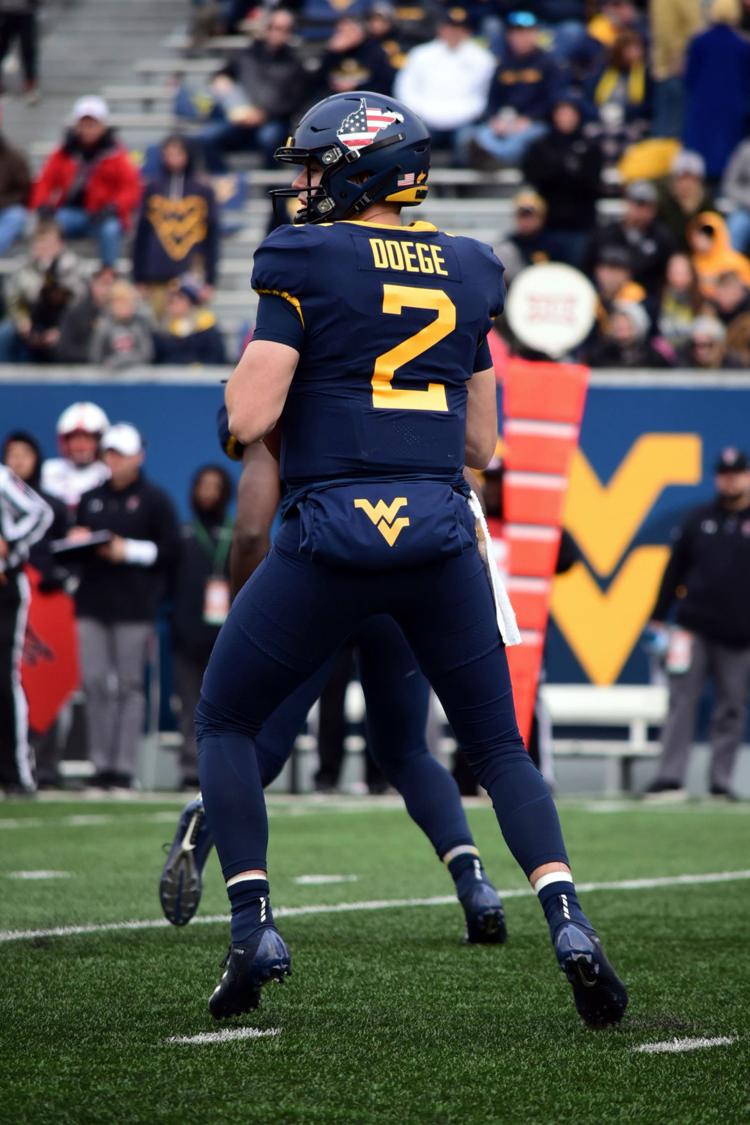 Clouded by quarterback controversy, West Virginia backup quarterback Jarret Doege made his long awaited debut on Saturday at Milan Puskar Stadium.
Against Texas Tech, Doege entered the game for the first time as a Mountaineer at the end of the third quarter. The Bowling Green State transfer went 11-of-17 through the air, connecting for 119 yards and a touchdown.
Doege's efforts, which drew praise from WVU head coach Neal Brown, came too late as West Virginia ultimately fell to the Red Raiders, 38-17.
"He's got four games [to redshirt]. I just wanted to get him reps," Brown said. "I thought he did some good things. The same things that plagued Jarret are the same things that plagued [redshirt junior quarterback] Austin [Kendall]."
The debut was a long time coming for Doege. After the junior was awarded a transfer waiver by the NCAA in order to be immediately eligible, Brown announced earlier in the season that Doege was likely to redshirt this year.
According to NCAA rules, a player can participate in four or fewer games and still keep their redshirt. With four games remaining in the season — and the Mountaineers' offensive struggles — it was only a matter of time before Doege's number was called.
Doege, who was elevated to backup earlier in the week, stepped in to relieve incumbent Austin Kendall, who ended the day going 26-for-43 for 355 yards. Kendall's last passing attempt was his second interception of the game, prompting a change on the next drive.
Upon taking the field on the next WVU offensive possession, Doege initially struggled as he went one-for-three on his first drive, resulting in negative yardage.
Come his second drive, however, a switch had been flipped. Doege completed five passes, helping to guide the Mountaineers into the Texas Tech red zone. While West Virginia came up empty on that drive, Doege went five-for-six on his last drive of the game, scoring a touchdown on a 9-yard connection to freshman running back Tony Mathis.
"You just got to keep playing, regardless of what happens," redshirt freshman wide receiver Sam James said. "He just came in cause Austin made mistakes, whatever, and we just got to keep playing."
Doege transferred to WVU in the summer after two seasons at Bowling Green State University. In his time with the Falcons, Doege went 362-for-577 passing, connecting for 39 touchdowns and 15 interceptions.