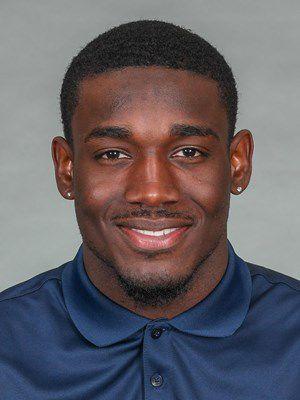 West Virginia defensive back Kerry Martin Jr. alleged on Twitter Tuesday that Mountaineers defensive coordinator Vic Koenning has made numerous insensitive comments during his tenure at the school.
"I myself have dealt with mistreatment and racism growing up in West Virginia," Martin, who is from Charleston, wrote, "but I never would've thought I would deal with it at a school I'm supposed to call home with my own position coach, Vic Koenning."
I've been contemplating about posting but we need a change in our program. pic.twitter.com/40hZYXjxib

— Kerry "KJ" Martin Jr.🌹 (@KMartinJr11) June 23, 2020
According to Martin's statement, Koenning called Martin "retarded" in June 2019 after making a mistake during a practice drill. Martin also alleges that Koenning often discussed religion with Martin after the defensive back converted his religion.
Additionally, Martin asserts that Koenning often goes on political rants during position meetings, noting that during the 2019 season Koenning said that President Donal Trump should "build the wall and keep Hispanics out of the country."
Martin says that he has previously discussed these issues with head coach Neal Brown. 
Martin also claims that, in a position meeting held on Monday, Koenning commented on the social unrest around the country by saying "If people did not want to get tear gassed, or push back by the police then they shouldn't be outside protesting."
Martin writes that he pressed Koenning to clarify his comments but that he "couldn't give a straight answer." Koenning then talked to Martin after the meeting to get on the same page, according to Martin.
"No, coach Vic is not a bad person and he does mean well in many didn't  aspects but his heinous actions towards us over rules the good things he has done and many of us are uncomfortable being around him," Martin wrote. 
Martin says he had not brought up the issue publicly because he "didn't want to bring negativity to the program but with everything going on and for him (Koenning) to still act this way and feel okay with saying what he said is not okay.
"Enough is enough."
Martin's statement has been retweeted by numerous team members, with wide receiver Bryce Wheaton saying "This is NOT a secret in our program."
The WVU football program has not commented publicly on the issue, but Brown currently has a press conference scheduled for Wednesday afternoon.