The three-day 2020 NFL Draft is slated to kick off on Thursday, and a handful of Mountaineers are looking to hear their names called.
After five West Virginia players were chosen in last year's draft, this year's number is expected to be much smaller. WVU does not have many major pieces departing from the program this year, boding well for the team's chances for success in the fall.
While it is expected that most of the Mountaineers find homes as undrafted free agents, it is possible that a select few could slip into the later rounds. Below, the Daily Athenaeum takes a look at a handful of these players and look at the odds they face when it comes to finding an NFL home.
The 2020 NFL Draft will begin with the first round on Thursday at 8 p.m. The second and third rounds will take place on Friday starting at 7 p.m., while the final four rounds will begin at noon on Saturday.
Coverage of the event will be available on NFL Network, ESPN and ABC.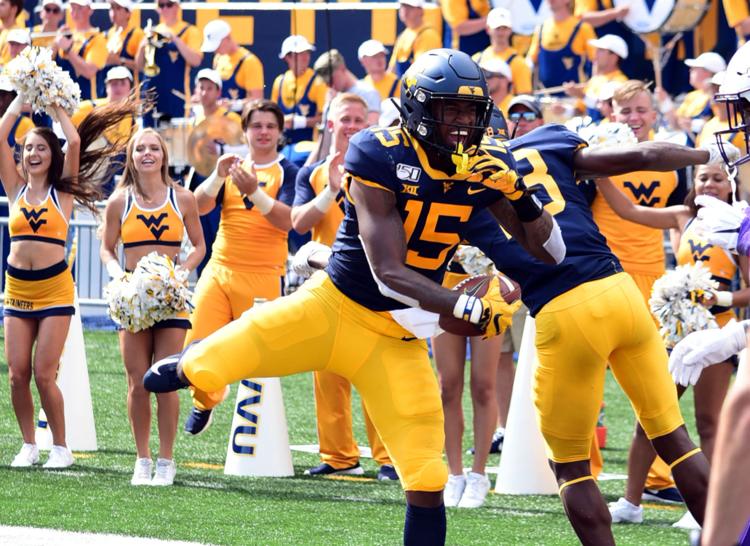 George Campbell, wide receiver
Campbell had a short stint in Morgantown, entering the fold as a graduate transfer prior to the 2019 season after spending four years at Florida State. 
A former five-star recruit, Campbell was often injured while playing with the Seminoles, playing in a total of 11 games over his last two seasons with the team. He applied for a sixth year of eligibility due to his medical history, but ultimately opted to test the professional ranks instead.
With the Mountaineers, Campbell played in 12 games. He totaled 19 catches for 469 yards, ranking second on the team. He led the team in receiving touchdowns with seven. 
Unfortunately for Campbell, this is an incredibly deep draft class at the wide receiver position. While 30 or more wide receivers have been selected in three of the past four drafts, Campbell could find himself on the outside looking in come draft day.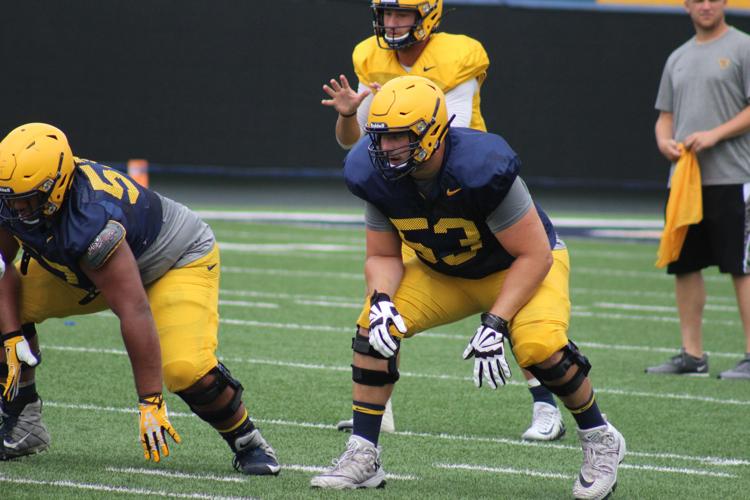 Colton McKivitz, offensive tackle
McKivitz spent the 2019 season anchoring the left side of the Mountaineers' offensive line, shifting over from the right side after Yodny Cajuste departed for the NFL following the 2018 season.
West Virginia's offensive line was often shifting last season, but McKivitz was one of the team's lone constants up front. He started in all 12 of the Mountaineers' games last season at left tackle, allowing only one sack. Because of his efforts, McKivitz was named a member of the Associated Press' All-America Third Team.
It is widely expected that a handful of offensive tackles could be drafted early in the first round. While McKivitz is not going to be one of those players, if that were to happen, it would likely help his chances in finding a home in the later rounds.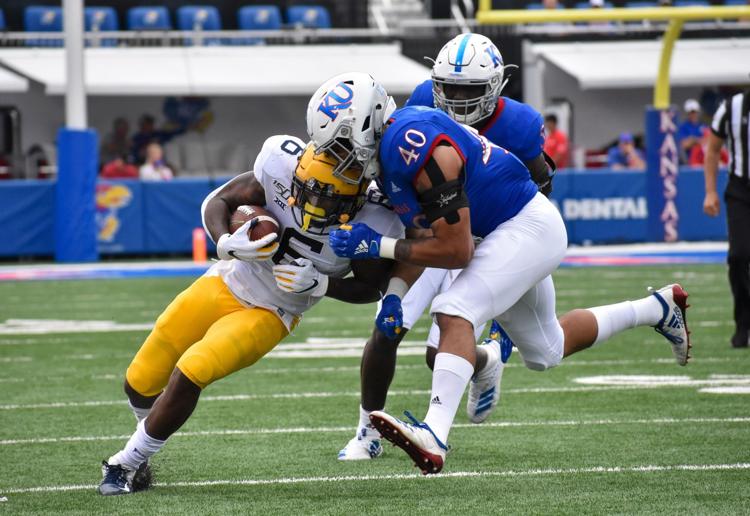 Kennedy McKoy, running back
McKoy started the 2019 season as the Mountaineers' lead running back. The team's run game was abysmal, and McKoy was rotated throughout the rotation. 
Despite last season's struggles, McKoy was able to total 2,193 rushing yards and 22 rushing touchdowns during his four years of action at WVU. As a receiver, he added in an additional 527 yards and three touchdowns.
However, after totaling a meager 323 yards during the 2019 season, it seems unlikely that McKoy will hear his name called.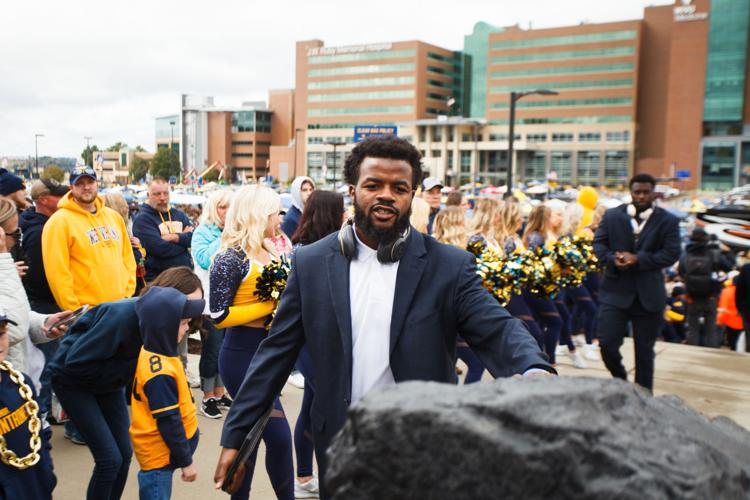 Josh Norwood, defensive back
In his two years at West Virginia, Norwood showcased his versatility as he played at both the cornerback and safety positions.
Accumulating 64 tackles and one interception during the 2019 season, Norwood earned All-Big 12 Second Team honors. Despite missing the regular season's last two games with a shoulder injury, he finished third on the team in tackles.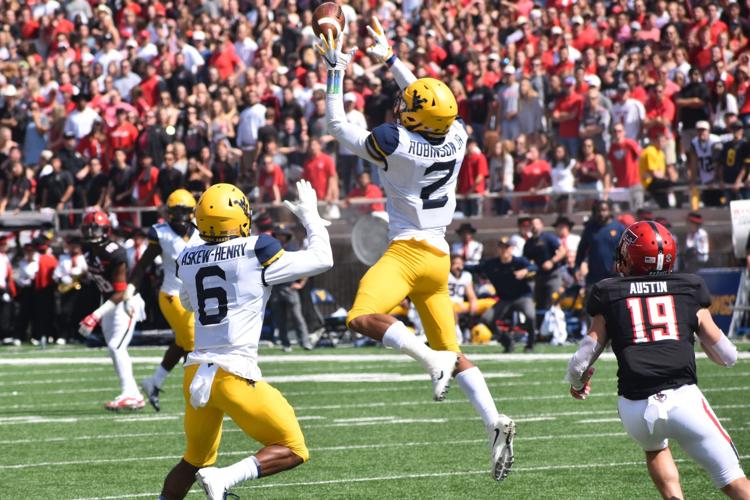 Kenny Robinson Jr., safety
Robinson's journey to the NFL has been an interesting one. After two seasons at West Virginia, he left the school, opting  to join the XFL's St. Louis Battlehawks. He is the only NFL Draft eligible player from the now-defunct league.
In the shortened five-game season, Robinson totaled 21 combined tackles, placing him on the radar of various NFL teams.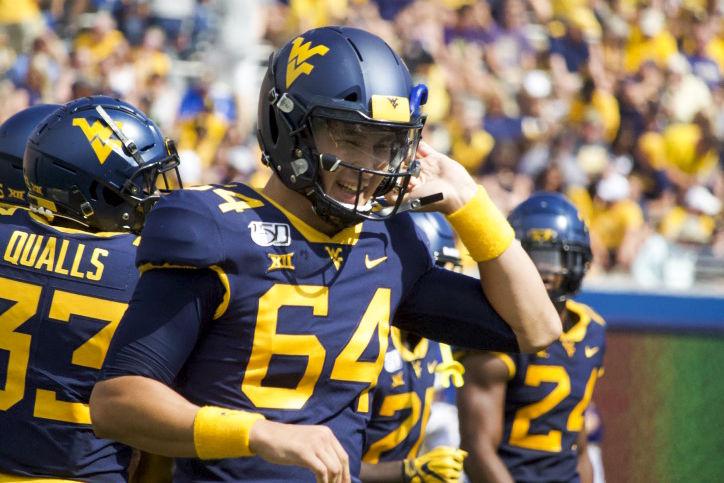 Rex Sunahara, long snapper
The odds that Sunahara is drafted this week are incredibly low, but that is no fault of his own. The long snapper position is one that rotates often, making NFL jobs hard to come by. Yet, Sunahara has been one of the more effective long snappers in the country during his collegiate career. 
This past season, Sunahara was a national semifinalist for the Patrick Mannelly Award, which is awarded to the nation's top collegiate long snapper. He also appeared in the Hula Bowl All-Star Game and the NFLPA Collegiate All-Star Game.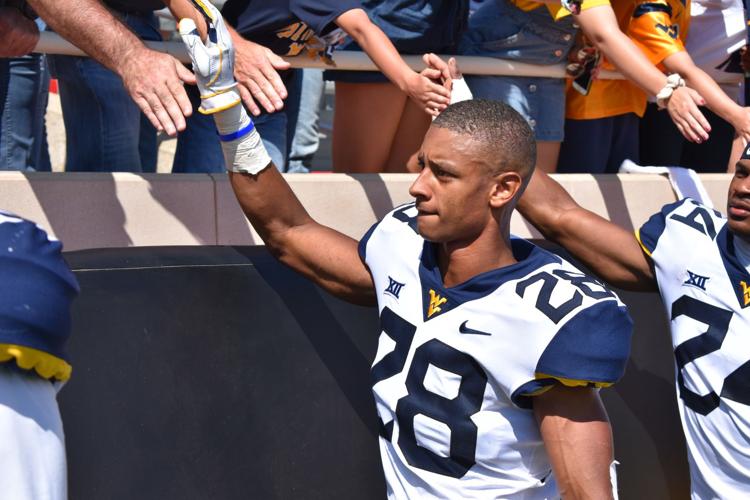 Keith Washington II, cornerback
Washington found his way to WVU as a transfer following two years at the University of Michigan and a junior college stint at Copiah-Lincoln Community College. In his two years at West Virginia, he became one of the team's most important playmakers in the defensive secondary.
This past season, the 6-foot-1 Washington broke up nine passes in 10 games, intercepting three passes and making 23 total tackles.
---
The remaining draft eligible players from West Virginia University are as follows:
Hakeem Bailey, cornerback
Shea Campbell, linebacker
Reese Donahue, defensive lineman
Elijah Drummond, fullback
Nate Green, defensive lineman
Josh Growden, punter
Adam Hensley, linebacker
Reuben Jones, defensive lineman
Deamonte Lindsay, linebacker
Quondarius Qualls, defensive end
Zach Sandwisch, linebacker
Eric Sjöstedt, offensive lineman
Brenon Thrift, nose tackle
Devan Wade, cornerback
Kelby Wickline, offensive tackle
Stone Wolfley, defensive tackle