Through the season's first two weeks, the West Virginia football team has gained 64 total rushing yards. Let's put that into perspective.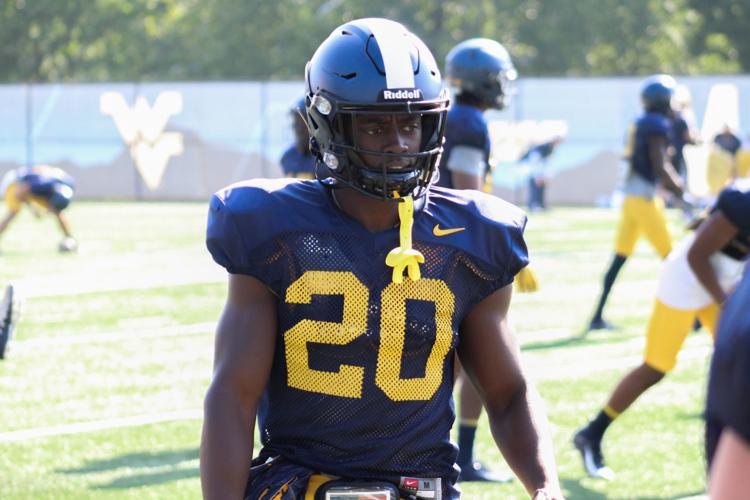 On Saturday against Missouri, WVU was out-rushed by the Tigers by more than 200 yards. Redshirt sophomore Alec Sinkfield — listed as third on the depth chart at the running back position — led the team with 27 rushing yards.
"Not watching the film, I just know it was bad," offensive coordinator Matt Moore said after the game. "I don't know exactly what it was, but it was bad."
Around the same time that the Mountaineers were being pummeled in a 38-7 rout, Michigan running back Zach Charbonnet was putting the finishing touches on a solo 100-yard rushing performance against Army.
Jonathan Taylor, the starting running back for the Wisconsin Badgers, scampered for 102 yards against Central Michigan.
Against Charlotte, Appalachian State running back Darrynton Evans rushed for 234 total yards, adding three touchdowns to boot.
Yet, something just isn't clicking for the Mountaineers' run game.
"We're a team right now that really struggles to run the ball," West Virginia head coach Neal Brown said. "If you really struggle to run the ball, then [the defense] can pin their ears back and come."
So far this season, starting running back Kennedy McKoy has rushed for a net total of 12 yards on 18 attempts. The struggles continue on down the line as second-string rusher Martell Pettaway has rushed for a mere 14 yards. Sinkfield has totaled 30 rushing yards on 10 attempts.
However, it is a challenge to pick out why exactly the run game is struggling. Another contributing factor could be the status of the offensive line.
While Brown praised left tackle Colton McKivitz following the week one matchup against James Madison, the rest of the offensive line has seen its fair share of shuffling.
Against James Madison, Josh Sills received the start at center while Chase Behrndt served on a platoon at right guard. Come week two, Behrndt received the start at center, pushing Sills over to start at right guard.
Despite the shifting, the Missouri defense was able to get in the backfield a handful of times, ending the day with 13 tackles for loss.
"Chase had gotten more consistent with his snaps and that was my biggest worry, so we put Josh back at guard hoping we could get more movement," Moore said. "[We're] trying to get answers. You can't just keep doing the same thing and expect something different to happen. You've got to change things up."
For Brown however, these are the growing pains of "trusting the climb."
"We're a work in progress," Brown said. "I've been saying that, really, since I got here. That's not a negative — that's what it is. That's where we're at."
Heading into next week, the Mountaineers will face another tough test as they take on NC State. The Wolfpack has allowed only 49 yards on the ground through their first two games of the season.