Following Saturday's game against Iowa State, West Virginia head coach Neal Brown gave updates regarding the status of a handful of his players.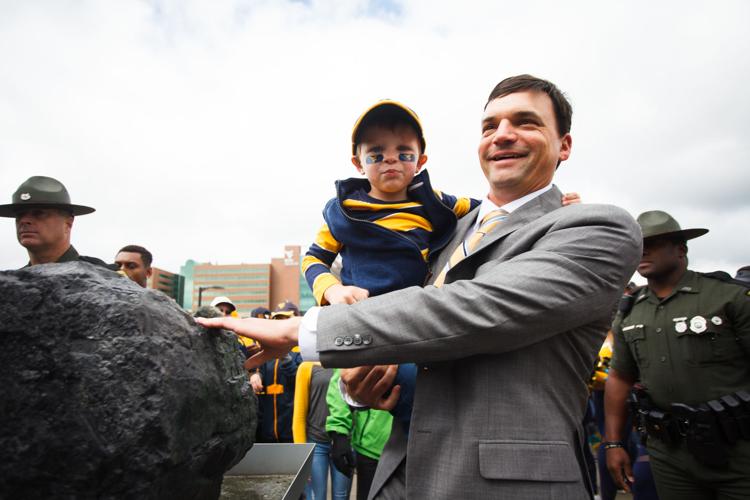 Quarterback Austin Kendall, who was taken out of the game with an injury in the first quarter, suffered an undisclosed chest injury. The team would have a better understanding of his availability going forward in the coming days.
Jack Allison, listed as the second quarterback on the depth chart, is expected to be Kendall's replacement if he is to miss more time. Trey Lowe, listed as third on the depth chart, also saw playing time against Iowa State.
Regarding the running back position, the team plans to redshirt senior Martell Pettaway. In his four appearances this season, Pettaway has rushed for 72 yards and two touchdowns off of 27 attempts.
"If everybody stays healthy, the plan is to redshirt him," Brown said. "We've got depth — that's one position that we do have some depth."
Wide receiver Tevin Bush, who is fifth on the team in receiving yards, is out with an undisclosed injury.
On defense, cornerback Keith Washington II, who missed practice last week, was held out of Saturday's game with a muscle injury.
"It's one of those things [that] you can't really rush it because if you do, you put him at risk for being out longer," Brown said.