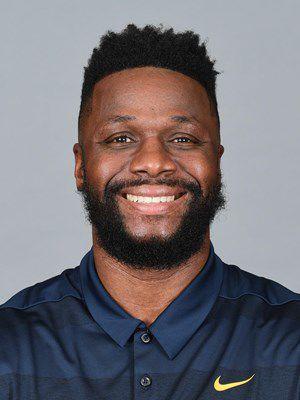 West Virginia outside linebackers coach Al Pogue left the program on Saturday to take a job at Auburn, leaving a gaping hole on the team's defensive staff.
Having followed head coach Neal Brown from Troy prior to the start of last season, Pogue was a key figure in the development of the bandit linebacker position.
In Pogue, the Mountaineers are losing a coach that has been described as a "high-energy" guy. He also was a threat on the recruiting trail, having played a pivotal role in the recent signing of three-star linebacker Eddie Watkins, among other 2020 recruits.
With spring practice set to get underway within the next month or so, who could the Mountaineers target to join the coaching staff?
Brandon Hall, Troy defensive coordinator
Currently serving as the defensive coordinator at Troy, it may be considered a step down for Hall to take a Power 5 positional coach job. Yet, such a move would reunite him with Neal Brown, who Hall worked under during the 2018 season at Troy.
Hall just wrapped up his first season leading the Trojans' defense. The team ended the 2019 campaign having the No. 3 rush defense of the Sun Belt Conference, en route to a 5-7 record.
Prior to his stint at Troy, Hall served as the co-defensive coordinator at Jacksonville State. He has also previously held roles at Auburn, Arkansas State and Oklahoma.
Bam Hardmon, Troy defensive ends/bandits coach
Like Hall, Hardmon is also a member of Brown's coaching tree, having worked under him at Troy from 2015-18.
Hardmon, a former NFL linebacker, has filled a variety of positions at the collegiate level including defensive line coach, inside linebackers coach and defensive run game coordinator.
Dave Plungas, Robert Morris defensive coordinator/linebackers coach
Plungas is no stranger to the area, having worked up the road at Robert Morris University for the past two seasons. As defensive coordinator last season, Plungus led the Colonials' defense to a No. 3 ranking in interceptions in the FCS' Northeast Conference.
Off the field, Plungas recently followed a variety of West Virginia staff members on Twitter, including Brown, defensive line coach Jordan Lesley and director of football operations Patrick Johnston.
Jon Sumrall, Kentucky inside linebackers coach
Despite never coaching in the Big 12 Conference, Sumrall has a history with Brown. When Brown was hired as the head coach at Troy in 2015, Sumrall joined his staff to coach linebackers and special teams.
In addition to his connection to Brown, Sumrall holds six years of experience coaching linebackers, making stops at Tulane, Ole Miss and Kentucky in the process.
Ron West, West Virginia senior defensive analyst
The Mountaineers may not have to look very far to fill the job. West is perhaps one of the most experienced members of the current WVU coaching staff, having built a lengthy coaching career before coming to Morgantown last fall.
West has coaching experience on both sides of the ball. Having served as the co-offensive line coach at Georgia Tech in his most recent stint before coming to WVU, he has also held various defensive roles, such as defensive coordinator, linebackers coach and defensive line coach.
With his experience, however, comes another issue: age. West, who has been involved with college football in some capacity for nearly 40 years, may not want to be the low man on the totem pole as a positional coach.