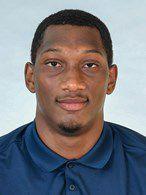 The Mountaineer offense received some good news Friday afternoon when the athletic department announced that sophomore wide receiver Sean Ryan was granted immediate eligibility to play for 2019.
Ryan provides a boost to a receiving corps that is in need of experience. After graduating each of the top four leading pass catchers from a year ago, the only receivers on the team that caught at least 10 passes in 2018 are juniors TJ Simmons and Tevin Bush.
Ryan transferred to WVU after playing a year at Temple University. Seeing time in 11 games, the 6-foot 3-inch Ryan caught 12 passes for 162 yards and one touchdown as a true freshman in 2018.