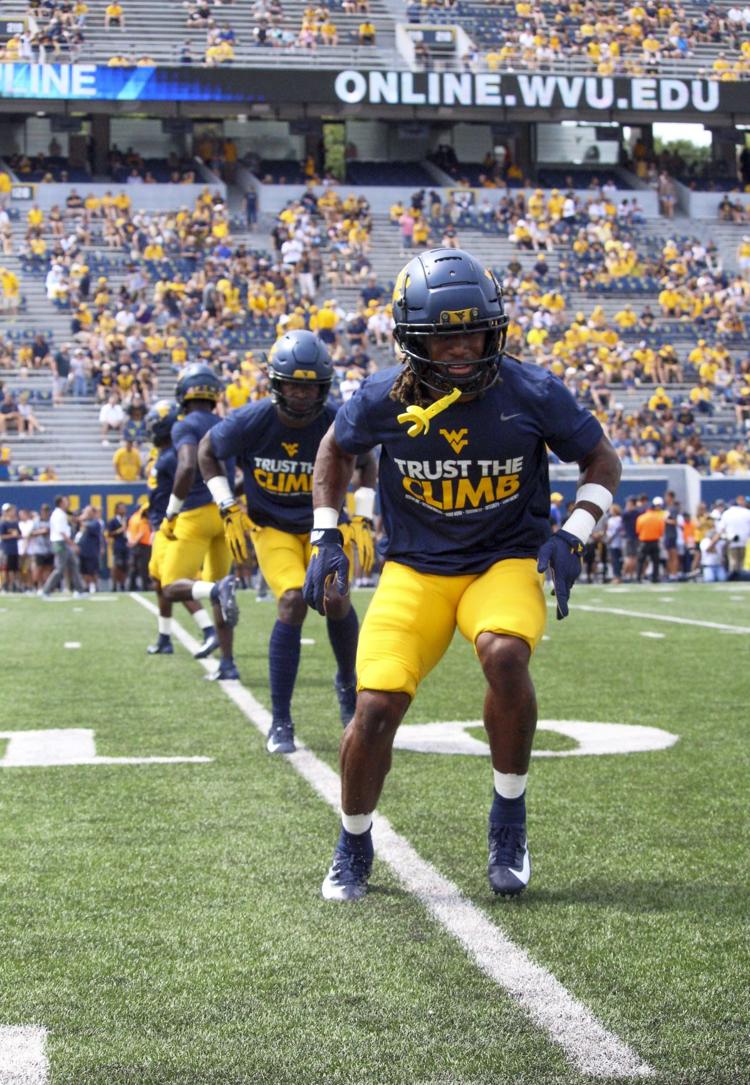 On Saturday, when the West Virginia football team marches into Memorial Stadium to take on Missouri, it will be the first time that Mountaineers head coach Neal Brown has coached against an SEC school since 2017.
The last time? A 24-21 upset over then-No. 22 ranked LSU while serving as the head coach at Troy.
Oddsmakers may be giving Missouri the advantage in this matchup, but in Brown's eyes, the Mountaineers are not an underdog.
"The way I look at it, we should be a hungry football team coming into this game," Brown said at his weekly press conference.
In order to come out with a victory, West Virginia will look to shutdown Missouri dual-threat quarterback Kelly Bryant. In his first game after transferring from Clemson in the offseason, Bryant threw for 423 yards and two touchdowns.
On the ground, Bryant only rushed for 20 yards in last Saturday's loss against Wyoming. However, in four seasons at Clemson, he rushed for just under one thousand yards.
"Very high-winning percentage as a starter," Brown said. "Threw for over 400 [yards] last week, and I think he wants to prove himself as a passer. I thought he did a nice job of that last week."
Additionally, Brown praised players at each tier of the Missouri defense, including defensive tackle Jordan Elliott, linebacker Cale Garrett and cornerback DeMarkus Acy.
On the West Virginia side of the ball, the Mountaineers will look to improve their run game as, against James Madison, the trio of Kennedy McKoy, Martell Pettaway and Alec Sinkfield rushed for a grand total of 34 yards.
The team will also look to capitalize from junior wide receiver Tevin Bush who Brown felt "ignited us offensively."
Ultimately, it will likely be a tough matchup for both teams.
"We've got our hands full," Brown said. "We're looking forward to getting on the road for the first time... I expect us to play a lot better football, as well."
Saturday's game will kick off at noon from Memorial Stadium in Columbia, Missouri. The game will stream live on ESPN2.