Through the successes and struggles of the West Virginia track and field team, Madelin Gardner has left her mark on the field and in the classroom.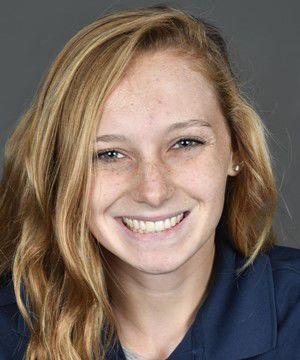 Gardner is a redshirt senior and is making her last season as a Mountaineer one to remember. 
After beating her own school record in the women's pole vault, Gardner was recognized by being named Big 12 Track and Field Women's Athlete of the Week.
The two-time All-American is currently ranked seventh in the nation and first in the Big 12 in pole vault. 
The Williamson, West Virginia native broke the WVU indoor pole vault record at the Penn State Tune-Up on Feb. 16. 
"I was very happy to see Maddy [Gardner] solidify her national ranking. We've been going to Penn State for many, many years, and for her to leave there as the facility's all-time record holder is a tremendous feat," WVU head coach Sean Cleary said, showing his enthusiasm for Gardner. 
This accomplishment earned her a first-place mark of 4.38 meters. The WVU pole vault record was previously held by Gardner when she reached a jump of 4.37 meters during her junior season. 
"Maddy [Gardner] continues to vault at a national-class level," Cleary said after Gardner took home another first place finish at a meet earlier in the indoor season. "Consistency has been her greatest asset this winter. One of these days, she'll smash through to an entirely new level." 
Gardner has been owning the pole vault for her team as more than the top six finishes in the vault for the Mountaineers have been owned by Gardner. 
Last season, Gardner was joined by Amy Cashin to participate in the national meet at College Station, Texas. She finished that weekend taking home a ninth-place finish in the women's pole vault, leading to All-American Second Team honors. 
Gardner and her teammate had a successful 2017-18 outdoor season as well, capturing All-American First Team honors. 
During her fifth season on campus, Gardner will look to rally her teammates for the final stretch of her WVU career. 
Her final outdoor season consists of heading to the Penn Relays, the Mountaineer Open, the Big 12 Outdoor Championship and finally the NCAA Outdoor Championships in early June.