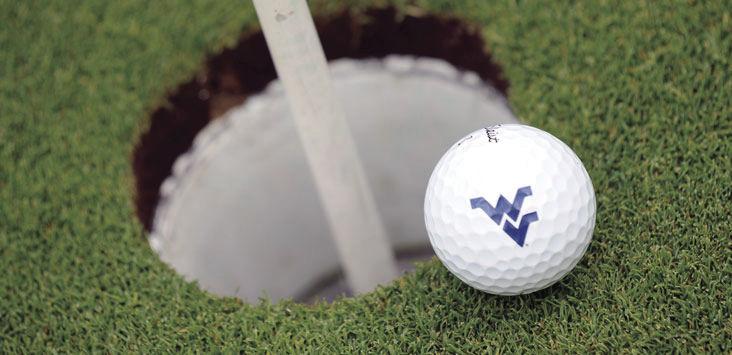 Freshman Mark Goetz finished fourth overall to pace WVU Golf to a sixth-place finish over the weekend at the Irish Creek Intercollegiate in Kannapolis, North Carolina.
Goetz's weekend, where he shot 71-70-73=214, gave him his second career top-10 finish. Playing as an individual, senior Logan Perkins also cracked the top 10, finishing eighth overall after shooting 69-73-74=216.
Junior Max Sear finished 24th, shooting 74-76-70=220. Sophomore Etienne Papineau and freshman Matthew Sharpstene tied for 36th overall after shooting 72-78-72=222 and 73-74-75=222, respectively.
Junior Tristan Nicholls finished 72nd, going 76-78-81=235 to bring WVU's total team score to 290-298-290=878.
No. 15 Clemson captured the tournament with an 859 team-score.  No. 29 North Florida finished second, No. 4 Georgia Tech came in third and Kansas finished fourth.
"The first few holes played extremely difficult for us this morning," head coach Sean Covich said after Sunday's round to WVUSports.com.
"Where we started, we had to play dead into that north wind with temperatures near freezing. After that rough start, our guys really battled back," Covich said. "I'm proud of their effort. They fought until the end and had great attitudes out there with three rounds in adverse conditions."
The Mountaineers will be back in action next weekend when they'll travel to Penn State to compete in the Rutherford Intercollegiate.